Professors who have used the Top Hat platform in the past 24 months can nominate outstanding students for one of five scholarships, with a total prize value equivalent to $100,000 USD per year.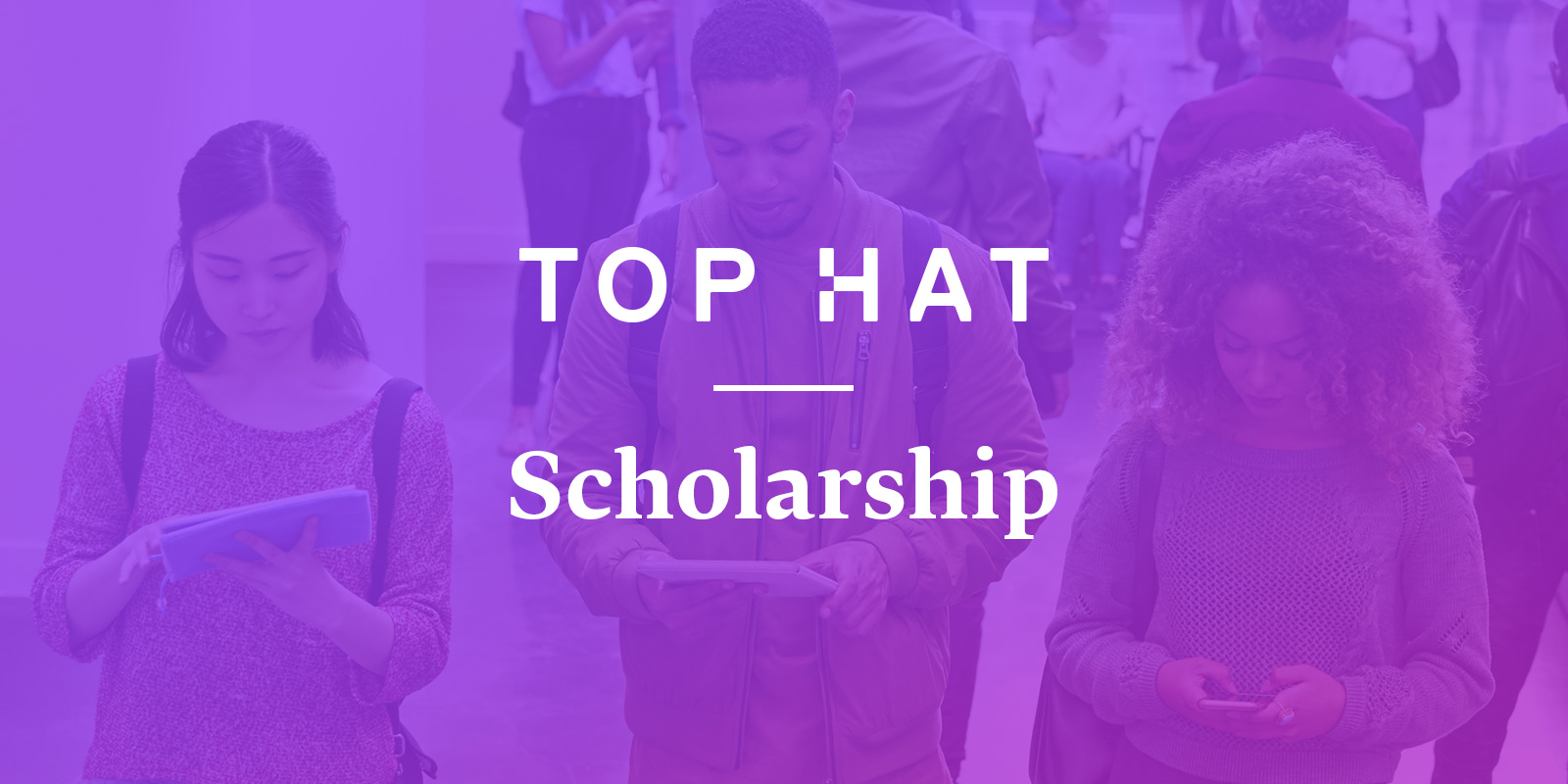 Mission of the Scholarship
Top Hat's mission is to make higher education more effective, affordable and engaging, and we aim to support educators who want to help students succeed. The Scholarship also provides a way for professors to recognize and reward their most engaged and dedicated students—the ones who enhance the overall learning environment and bring exceptional value to the classroom. At the same time, it helps to alleviate the incredible financial challenges faced by many students in the U.S., Canada, the U.K. and Australia.
How to Apply
Step 1 – Professors Nominate Students
From September 12, 2018 11:59PM PST to February 14, 2019 11:59PM PST, professors can nominate students by answering a couple of questions about how the student contributes to their classroom environment.
You will need to create an account with our scholarship management system ISTS by clicking "Don't have an account? Register" on the sign in page.
Step 2 – Students Complete Applications
Students will then get a notification about their nominations and have until February 28, 2019 11:59PM PST to complete their applications. They will be asked to respond to three essay questions about their growth during their educational career and any plans they may have for the future.
Step 3 – Internal and External Review Committee Evaluation
25 finalists will be chosen by an Internal Review Board comprised of Top Hat employees and representatives from the International Scholarship and Tuition Services, Inc. (ISTS). Five winners will then be selected by an External Review Board composed of leading experts in higher education and education technology. There will be one first place prize of $50,000, one second place prize of $20,000, and three third place prizes of $10,000 each.
Step 4 – Winner Notifications and Fund Distribution
Winners will be notified by the end of April 2019 and will be mailed checks made out to their institutions to use towards their tuition. They will receive their prize amounts in USD or the equivalent in their local currency.