Top Hat's Interact conference in Phoenix, AZ, will focus on innovators who believe textbooks should be interactive, collaborative, customizable and designed for how today's students learn. It'll also provide a big picture view of how educational tech is beginning to realize its full potential. We sat down with keynote speaker, co-founder of education consultancy Mindwires and co-publisher of e-Literate, Phil Hill, to hear his perspective on emerging edtech trends in higher education and the role of technology in higher education.
Subscribe to Top Hat's weekly blog recap
Get the best posts of the week delivered to your inbox:
What drew you into the edtech space?
I kind of fell into educational technology. It wasn't the result of a long-term plan—I failed in another industry when I tried to do a management buyout back in the dot-com era. So I did some consulting to pay the mortgage, but once I got into consulting, I realized that it fit my personality quite well.
In 2008, I ended up with a very large project with the Devry Education Group. They were doing a massive change with their infrastructure, and that job took four and a half years. But I had really been looking for a 'partner in crime'—somebody who is strategic, has similar interests and can challenge me. That's where my partnership with Michael Feldstein started—through the blog E-literate.
Once he and I started co-publishing, we just came to a point where it was obvious that we should both quit our jobs and go into business together. That was about five years ago, and it's been wonderful. It's what I was looking for—strategic market analysis, consulting and advice with a partner who every day is challenging me.
Tell us about Mindwires and E-literate.
We focus on improving and learning, mostly in higher education, where technology is an enabler. What I mean by that is the technology is not the point. It's often the trigger for change—the thing that finally makes something possible.
Sometimes, that means advising schools on a strategy or vendor selection. Sometimes, it's advising companies on how they can better serve schools, and sometimes, honestly, we act as "marriage counselors" to help schools and companies work better together so that they can achieve the improvements that they are looking for.
We work in straight consulting, market analysis, and in a new effort we have something we call the Empirical Educator Project, where we are bringing academics and vendors together—not just to improve teaching and learning, but to find ways to share the results, so that schools can learn from each other.
Announcing the Empirical Educator Project https://t.co/k4bKtcFUqt via e-Literate

— Phil Hill (@PhilOnEdTech) February 8, 2018
What are the dominant technology trends in higher education?
With the advent of the internet, there's been a lot of changes in the past 25 years: digital textbooks, learning management systems and a lot of new technologies have come along. But in so many cases, the initial efforts were people thinking, "let's figure out how to do the same thing using different technology, so we can be a bit more efficient at what we're doing." Now, the mega trend that we're advocating for is for people to say: "No, we need to rethink what we're doing, and what's possible now."
Instead of doing the same lecture using a digital textbook, we need to ask: How do we get students working in groups, interacting, and becoming an active part of the class? Active learning is another category, and that's not just reading, listening to a lecture and doing homework. It's  doing more projects and getting the students actively collaborating, instead of just listening and taking tests.
On one hand, there is a lot of change, and you see a lot of exciting things happening that weren't happening when we were in school. On the other hand, people are saying that education hasn't changed in 500 years. Part of what we have in education is a lot of pilot projects, where somebody will create a new approach, which is sometimes wonderful, or sometimes it's a failure. But the big problem we have in education is that we don't learn from that and spread the ideas that do work.
What will you be talking about at the Interact conference?
The thesis is the fact that a lot of people look at what is happening with digital content and say: "We've been doing this for 25 years—this is boring and there's not a whole lot of change." But, in fact, we're actually entering the next generation where people start re-thinking what's possible, based on this content.
You can't look at trends in higher education over the next five to 10 years as just a projection of what already happened. People are finding ways to rethink things, and they're coming up with new models.
This interview has been condensed and edited for length and clarity.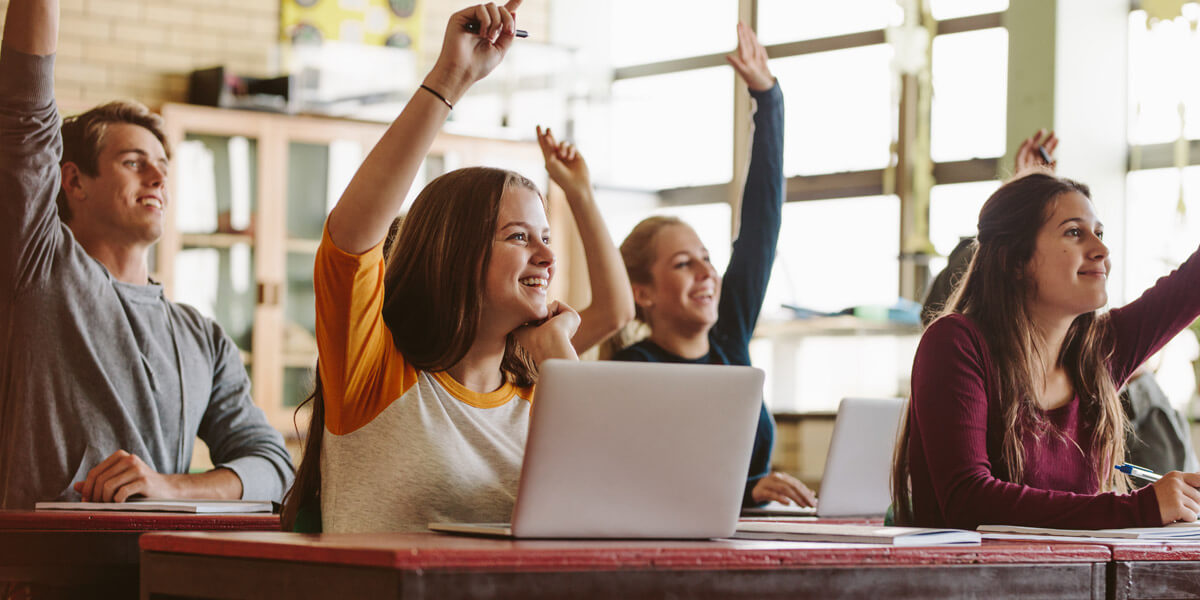 Sign up to our free active learning course
Our free online course, 'How to Implement Active Learning in Your Classroom,' will show you how to level up with new pedagogical techniques. Spots are filling up rapidly–enroll now to claim yours.
Fill in the form below to find out more.
Related pages
Learn why Top Hat is the best learning management system