It's hard to believe that 2019 marks ten years since Mohsen Shahini and I founded Top Hat in our tiny apartment near the University of Waterloo. As recent graduates, we had many of the same challenges that university students face today—textbooks were dry and uninspiring and lectures were unengaging and alienating. We also felt that there was a missed opportunity to create a learning environment that engaged and motivated students to want to learn.
What we ultimately realized was that the educational experience had gotten out of touch with the day-to-day experience of students. Outside of the classroom, they had myriad resources available to them to create a personalized, interactive and engaging learning experience. Smartphones were becoming more and more popular, making their way into everyone's pocket. This presented an opportunity to transform learning from passive and didactic to active and engaging.
And so we founded Top Hat with the goal of making teaching fun and effective. After ten years, that mission still drives us today. More than ever, Top Hat is singularly focused on improving return that college and university students get on their educational investment. Our all-in-one teaching platform is the only solution that equips professors with a comprehensive view of every student's performance, enables professors to assess students before, during and after class and, ultimately, helps improve student success rates.
Here's a quick look at the impact Top Hat has made over the past ten years.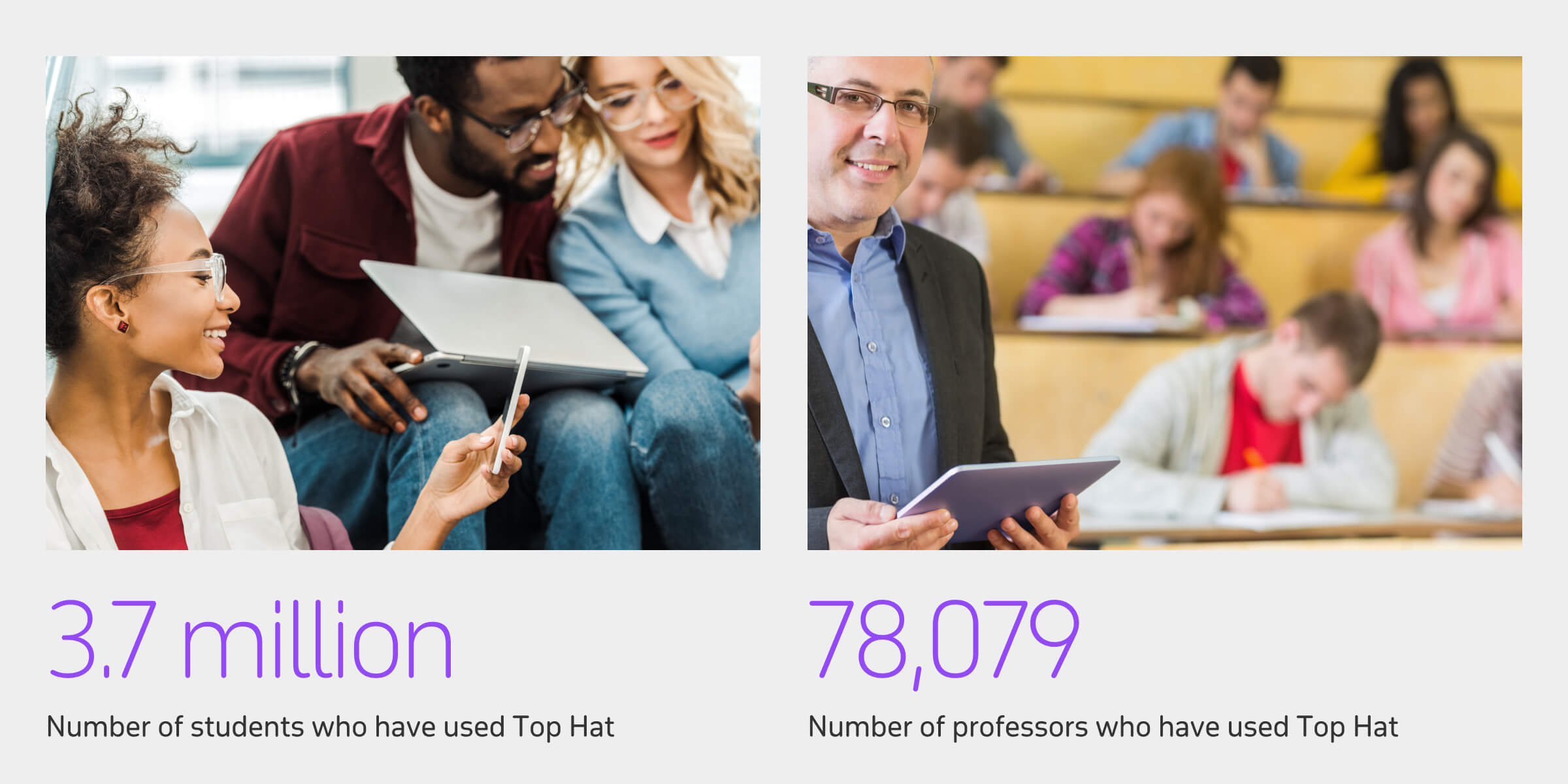 In the past decade, Top Hat's active learning platform has been used to increase in-class engagement, and improve student grades in 165,769 courses. Plus, our Top Hat Marketplace now offers 2,628 teaching resources, including textbooks, question packs, slide decks and more, that allow professors to take control of how they want to teach their class.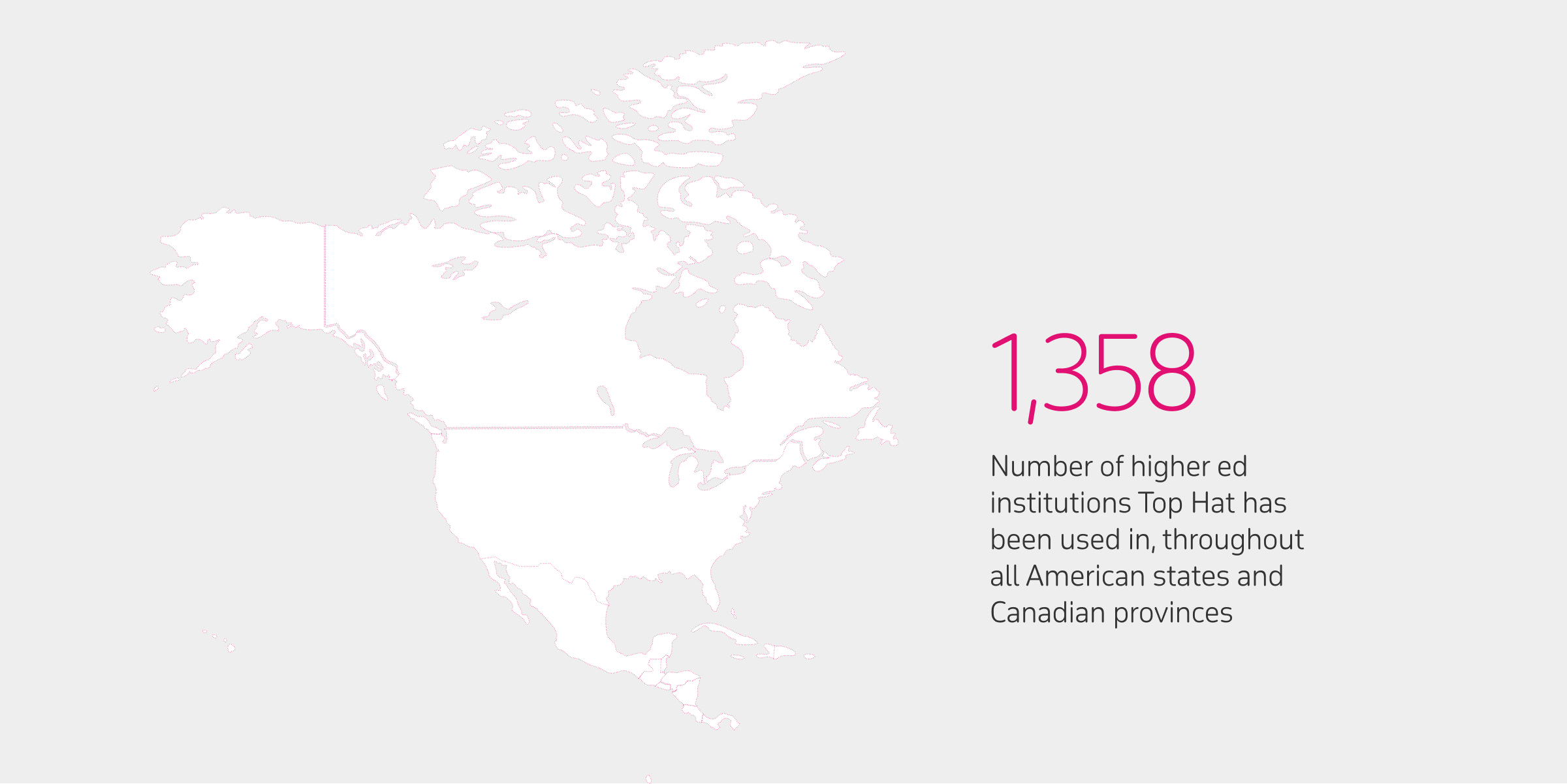 Here's what professors say about using Top Hat:
"Top Hat really does it all. For me, the primary selling point for Top Hat is that it provides a foundation for me to build content. I am not forced to use publisher created questions and content that is sometimes low quality. I can build my own questions exactly how I want them and can design a customized course from the ground up. Top Hat is incredibly flexible and considering the multitude of features is a bargain for students. Also, I really appreciate that Top Hat is continuously updating and adding new features so the product never feels neglected or stagnant."
—Joshua Osbourne, Ph.D., Teaching Associate Professor, Chemistry, West Virginia University
"Top Hat text material provides an excellent interactive learning experience for students that is also interesting and involving to most students. Attendance has increased due to asking questions in class."
—Stephen Buckles, Principle Senior Lecturer in Economics, Vanderbilt University
"Top Hat allows more introverted students to participate in my class without having to raise their hand and speak to the whole class. It increases the number of ways students can be engaged with the class and the material. In addition, I have found that attendance is an indicator of success in the class. Students who attend class and participate, consistently perform higher in the class than those that don't. With Top Hat, I now have the data to back that up. Top Hat is easy to use and their support is amazing!"
—Margaret Sequeira, Adjunct Professor, Philosophy, Virginia Commonwealth University
Subscribe to Top Hat's weekly blog recap
Get the best posts of the week delivered to your inbox:
Here's what students say about the impact of Top Hat in their courses: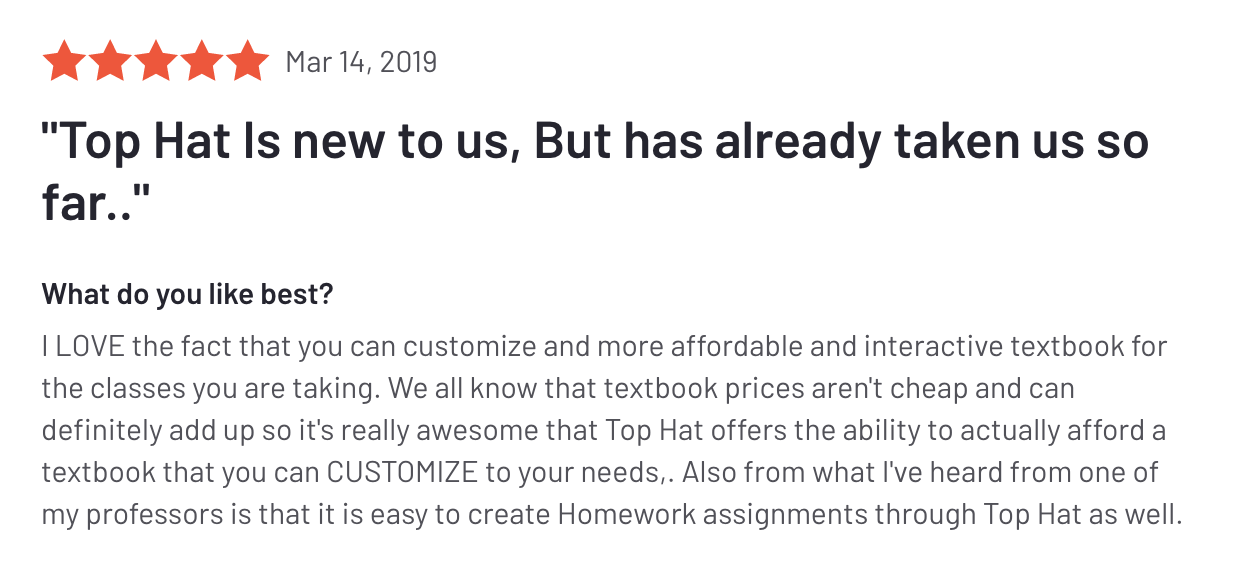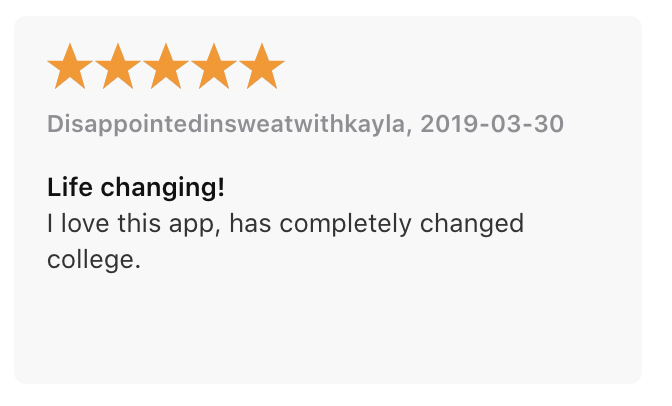 See how professors are using Top Hat practically to make teaching fun and effective