`
Math Basics Video Module
A fun, interactive textbook from the Top Hat Marketplace with built-in features to help engage, motivate, track and evaluate your class. To get started, simply make a request to speak with one of our content specialists today.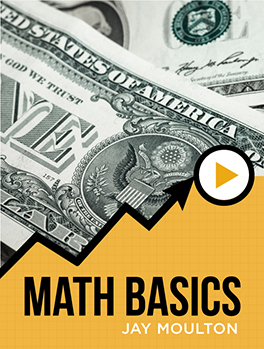 Take your teaching to "master of the universe" level with beautifully-produced, short HD videos, animations, and questions. Easily play rights-cleared, short videos that blend theory and the real world in your classroom. Watch your students wake up and have that aha moment, conquering key economics concepts with the magic of animation. Assign these Free Math for Economics videos and accompanying questions to your students and see how they respond. Many students learn visually. Closed captioning and video transcripts improve student accessibility. Videos are optimized for mobile devices, powering learning outside class too. The complete series of 280+ videos is available to help you retain hero-status in the classroom. Just press Play!
Author:
Jay Moulton
Student Cost
FREE
Subscription to the Top Hat platform required. Students receive unlimited access to all course content for life.
LEARN HOW YOU CAN CONTRIBUTE TO THE TOP HAT MARKETPLACE
Top Hat provides a uniquely flexible authoring tool that allows you to create content for your course in minutes and share it with the Top Hat community. Easily develop and distribute high-impact text, activities, quizzes, videos or questions specific to your course. Authors retain 45% of royalties of content sold through the Top Hat Marketplace.
Contribute to this content