Top Hat Scholarship
Top Hat Gives Back with $100,000 Scholarship
The five recipients of the inaugural Top Hat Scholarship were nominated by their professors for displaying leadership, growth and academic success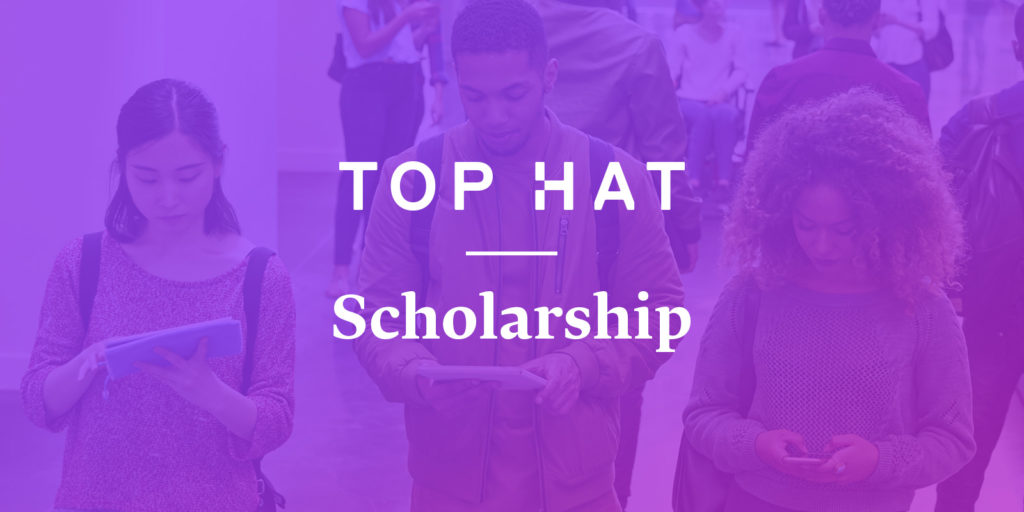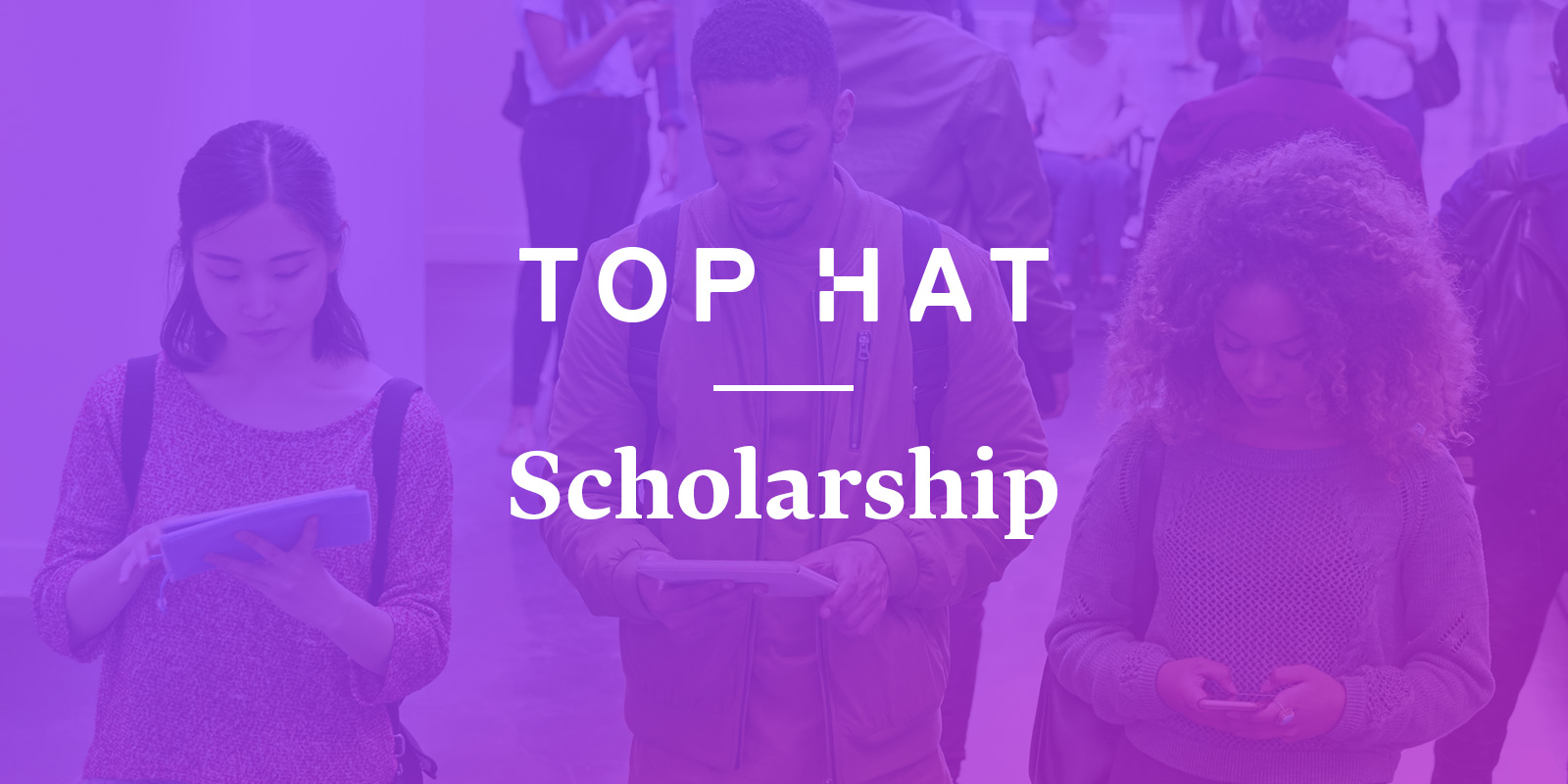 The Top Hat Scholarship
Top Hat's mission is to make higher education more affordable, effective and engaging, and we support educators who are committed to helping students succeed.
The Top Hat Scholarship was created to provide professors with a way to recognize and reward their most engaged, dedicated and deserving students—the ones who enhance the overall learning environment and bring exceptional value to the classroom.
The Top Hat Scholarship Winners
Recipients of the first annual Top Hat Scholarship attend Ohio University, Michigan State University, Texas A&M, University of North Georgia and Dalhousie University.

First-place winner, Delia Grantham from Ohio University, is a first-generation college student who overcame early childhood adversity to pursue her passion of studying for a degree in social work. You can learn more about her life-changing $50,000 win here.
Second-place winner, Emma Rice of Michigan State University, is studying environmental economics with a keen interest in environmental justice. Here, she discusses her career goals, her aspirations and her $20,000 win.
Patryk Tomaszkiewicz of Texas A&M University is studying a double major in biomedical sciences and entomology with an eye on med school; Hope Long from the University of North Georgia is a biology major hoping to become a marine biologist; and Nicole Blinn from Dalhousie University in Halifax, Nova Scotia is studying health promotion and wants to pursue her master's degree next. They all received $10,000 scholarships from Top Hat. Click here to learn more about their future plans and the impact the Top Hat Scholarship made on their lives.
The Top Hat Scholarship Reveals
In June 2019, all of the Top Hat Scholarship winners were contacted by video conference under the guise of a final scholarship interview with Top Hat CEO Mike Silagadze and a senior leader from their university. During the course of the call, we surprised them with the fact that they were scholarship winners, and we were grateful to capture the excitement on video.
The 2020 Top Hat Scholarship
Keep an eye on this space for information about the 2020 installment of the Top Hat Scholarship, including information on eligibility and the application process.