Webinar series
Make learning better for every student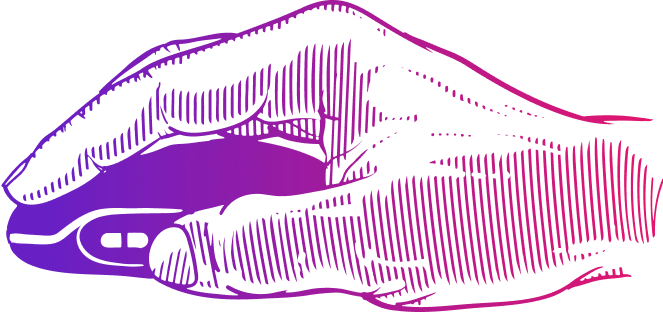 The world is dynamic and so is your course. Join us for a series of discipline-specific webinars where esteemed educators will share how they empower learners through course experiences focused on personalization, representation and career readiness.
Humanities | Composition
Course Design for Composition in the Digital Age
Time: March 23 at 1:00pm EST

Dr. Ninetta Papadomichelaki, University of California, Riverside

Dr. Keith Vance, University of California, Riverside
Students are increasingly enrolling in online composition courses—and faculty need powerful strategies to prioritize engagement, provide individualized learning paths, and offer timely feedback. Join Dr. Ninetta Papadomichelaki and Dr. Keith Vance to get time-saving strategies that'll help you improve student learning outcomes. They'll cover course design that engages close reading skills and prepares students to succeed in fully online, hybrid, or face-to-face composition courses.
Humanities | Communication
Inclusive Communication Principles for Today's Classroom
Time: April 6 at 1:00pm EST

Dr. Kristina Ruiz-Mesa, California State University, Los Angeles

Dr. Melissa Broeckelman-Post, George Mason University
Faculty and students bring their intersectional identities to the classroom. But how well is this diversity represented in course material? Join Dr. Kristina Ruiz-Mesa and Dr. Melissa Broeckelman-Post for a discussion on pragmatic communication tools that form the foundation of an engaging and inclusive classroom environment. Our panelists will equip you with strategies for navigating difficult dialogues, leaving you with methods that encourage honest exchanges, teach active listening, and facilitate empathy and understanding.
Humanities | Communication
What Students Are Asking About Interpersonal Communication—and Why it Matters
Time: April 12 at 4:00pm EST

Dr. Jonathan Hess, University of Tennessee

Dr. Elizabeth Baiocchi-Wagner, Escalent
A more engaging, relevant, and inclusive classroom responds to the pressing concerns of today's Communication students. Dr. Jonathan Hess and Dr. Elizabeth Baiocchi-Wagner have created a student-centered, question-driven pedagogy that bridges the gap between theory and practice, while fostering a sense of belonging around important and timely Interpersonal Communication topics. Join our panelists for a conversation on how this inclusive approach will help students get the most value out of your course.
Social Science | Psychology
The Role of Artificial Intelligence in Cognitive Psychology
Time: March 15th at 2:00pm EST

Dr. Elan Barenholtz, Florida Atlantic University
Looking to generate excitement and engagement in your cognition course? In this webinar, Dr. Elan Barenholtz will explore how recent technological breakthroughs in artificial intelligence can be used as a way to make learning meaningful for psychology and neuroscience students. With an emphasis on neural networks, you'll learn how to help students see the deep connections between their area of study and the latest advancements in your field.
Social Science | Psychology
Open Science: A Must-Have In Psychological Research Methods
Time: March 16 at 1:00pm EST

Dr. Laura Freberg, California Polytechnic State University

Dr. Clarissa Thompson, Kent State University
Open science refers to a set of values and procedures used to improve scientific methods and accessibility of scientific results. It is a natural fit for psychological research methods courses, but educators continue to wonder how best to incorporate the approach in an already crowded syllabus. Dr. Laura Freberg and Dr. Clarissa Thompson will offer practical ways to integrate open science into psychological research methods courses, helping you make lectures, activities, and assessments more valuable.
Social Science | Psychology
Teaching Human Sexuality from a Gender Diverse Perspective
Time: March 22 at 1:00pm EST

Dr. Nicole McNichols, University of Washington

Dr. Matt Numer, Dalhousie University
When it comes to covering gender in your course, Dr. Nicole McNichols and Dr. Matt Numer advocate for the importance of inclusivity. Join our panelists for a conversation on how to develop learning materials from a non-binary perspective. You'll leave with a deep understanding of how to celebrate gender diversity in your own Human Sexuality curriculum by drawing upon topics including sexual arousal, function and attraction, gender identity and expression, intersex conditions, fetishes and sex work.
Social Science | Psychology
Engage Psychology Students by Examining Memory Accuracy
Time: March 29 at 1:00pm EST

Dr. Meaghan Altman, University of California Merced
We often think of memory as an accurate recording of our lives. But researchers know the experience of memory is actually far more variable and less accurate than most would assume. In this webinar, Dr. Meaghan Altman will explore the illusion of mnemonic accuracy and showcase demonstrations that she uses to keep her introduction to psychology students engaged in her course material—by questioning the accuracy of their own memories.
Social Science | Economics
Teaching Economics for Today's Students: How and Why it Matters
Time: March 30 at 1:00pm EST

Dr. Irene Foster, The George Washington University

Dr. Stephen Buckles, Vanderbilt University
The student body has never been more diverse. Learn how Dr. Irene Foster and Dr. Stephen Buckles make economics inclusive by acknowledging the unique backgrounds of their students—and how using dynamic courseware has helped them in the process. Drawing upon best practices from the American Economic Association, this webinar will offer tangible tips to help you prioritize diversity, inclusion and belonging in your lectures and learning materials.
Science
Transforming the Digital Lab Experience for Students
Time: March 16 at 2:30pm EST

Dr. Derek Weber, Raritan Valley Community College
Lab manuals are often an afterthought in the publishing space. Unfortunately, traditional materials can fail to engage students who expect more than a narrative-heavy text to support their learning. Dr. Derek Weber has changed the game for students and faculty alike with his interactive, media-rich lab manual: Focusing on Health: Laboratory Exercises in Microbiology. Explore the role learning science plays in enhancing learning outcomes and hear how a digital lab manual allows for an unparalleled level of career preparedness.
Science
Leveling the Playing Field in Chemistry
Time: March 17 at 2:00pm EST

Dr. Greg Domski, Augustana College

Dr. Rebecca Black, New College of Florida
Transparency, frequent communication and accessible active learning exercises are the foundation of an equity-driven classroom. As you'll hear from Dr. Greg Domski and Dr. Rebecca Black, there are several small steps you can take to decrease equity gaps in chemistry—ranging from transparent assignment design to periodic check-ins. You'll leave this webinar with tools to increase student buy-in, accessibility and engagement, regardless of background.
Science
An Insider's Look at Democratic Course Management in STEM
Time: March 30 at 3:00pm EST

Dr. John Redden, University of Connecticut

Dr. Joe Crivello, University of Connecticut
Many educators want to give their students more control over their own learning. But how do you get started? In this session, Dr. John Redden and Dr. Joe Crivello will highlight their approach to democratic course management, a fresh new framework that gives students ownership over how they're assessed, the assignments they choose to take on and how their grades are weighted. You'll explore how this pedagogy has helped improve outcomes in large classes, including a deeper sense of connection and reduced DFW rates.
Business | Entrepreneurship
Teaching Entrepreneurship in a Globalized World
Time: April 5 at 1:30pm EST

Dean Pacey, University of Waterloo

Mark Arnason, University of Waterloo
In a world that's rapidly changing, a growing percentage of students are embracing an entrepreneurial career. Whether starting their own company or taking on a traditional role, a business-first mindset is now essential to student success. Join Dean Pacey and Mark Arnason for a look at how entrepreneurial skills are the stepping stone to landing any career today. This interactive webinar will also offer a chance to participate in a group discussion on how to most effectively cover this terrain in your own course.