Engage your students
Leverage students' devices in-class to increase participation and get real-time feedback and answers
Scroll down to learn more
Book a short walk-through with one of our experts
3300+ professors

have done this since February 2018!
3300+ professors have done this since February 2018!
Top Hat has been proven to increase engagement in lectures
---
Poll students and ask questions
Track attendance easily
Automatic grading [finally!]
Capture student responses in real-time
Hold discussions [anonymous or not]
No new hardware needed
Get Started
Create a learning environment where

every student, from the front to the back row, can participate and have a voice
---
When you started teaching, you imagined a class eager to learn. But it's become more and more difficult to capture students' focus. It's time to change that.

Top Hat Classroom helps over 2,000,000 students come to class. Better yet, it encourages and aides student participation.

Energize your class by asking questions, starting discussions, and gauging understanding all through students' own devices.
Interested in learning more? Get a 20 minute demo on how you can adopt Top Hat in your classes.
Book a short walk-through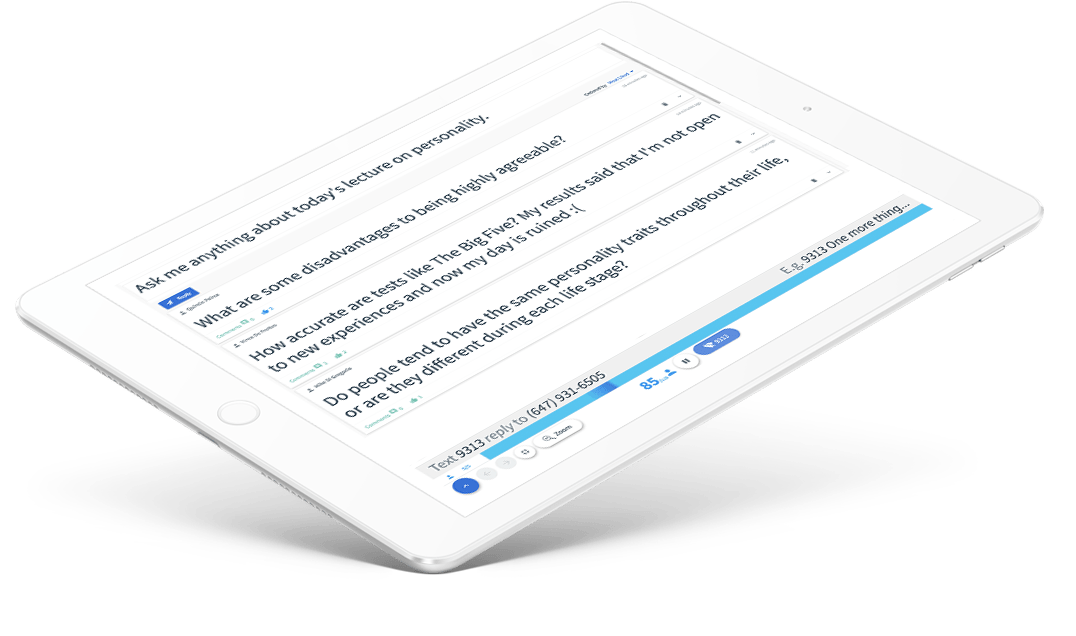 You and your students will love Top Hat.

Get started with a demo to learn more. Get Started