Brightspace (D2L) vs. Top Hat
Brightspace
Brightspace by Desire2Learn (D2L) is a web-based learning management system (LMS) that allows users to manage course work, assignments, and evaluations on campus, and in online and blended learning environments.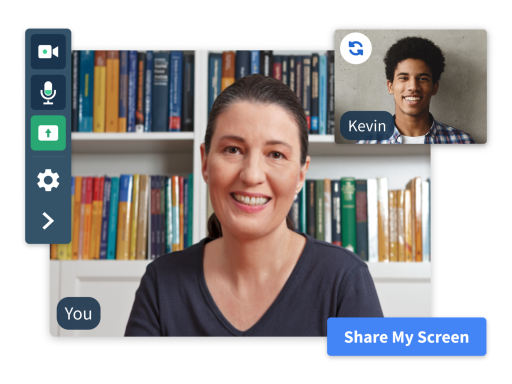 Top Hat
Top Hat's all-in-one active learning solution was purpose-built for higher education. Top Hat makes learning more active and engaging by allowing you to:
Brightspace (D2L) alternative? Here's how we compare:

Real-time classes
Real-time classes
Present slides, multimedia content and discussion questions, all from one platform

Secure attendance
Secure attendance
Reward students for showing up—Top Hat highlights who attended class in-person or online

Live engagement
Live engagement
Students can react to course material using chat and emojis as they learn —plus, they can upvote questions or comments and respond to polling questions

Immersive assessments
Immersive assessments
Choose from an array of question types, assessment options and interactive textbooks, all available on students' devices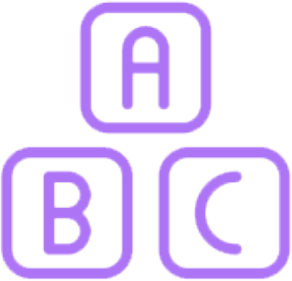 Accessible courses
Accessible courses
Lecture recordings come with transcripts—plus, students can dial into class from their smartphones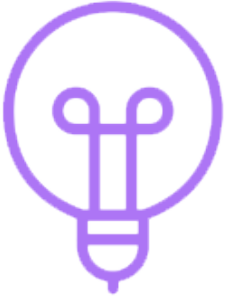 Connect outside of class
Connect outside of class
Offer one-to-one video chats with students and use discussion threads to share files

Dedicated support
Dedicated support
Rely on best-in-class instructional design and technical support for online learning, tailored to your course objectives
Choose From a Variety of Interactive Learning Features
Top Hat's all-in-one active learning platform allows educators to easily livestream and record their classes. Instructors can present interactive content, share the screen and enable co-presenters, all from one browser window. Screen share capabilities often create video and audio quality issues, but not with Top Hat. Students can view a video feed, course content, discussion questions and chat window, all from a single platform.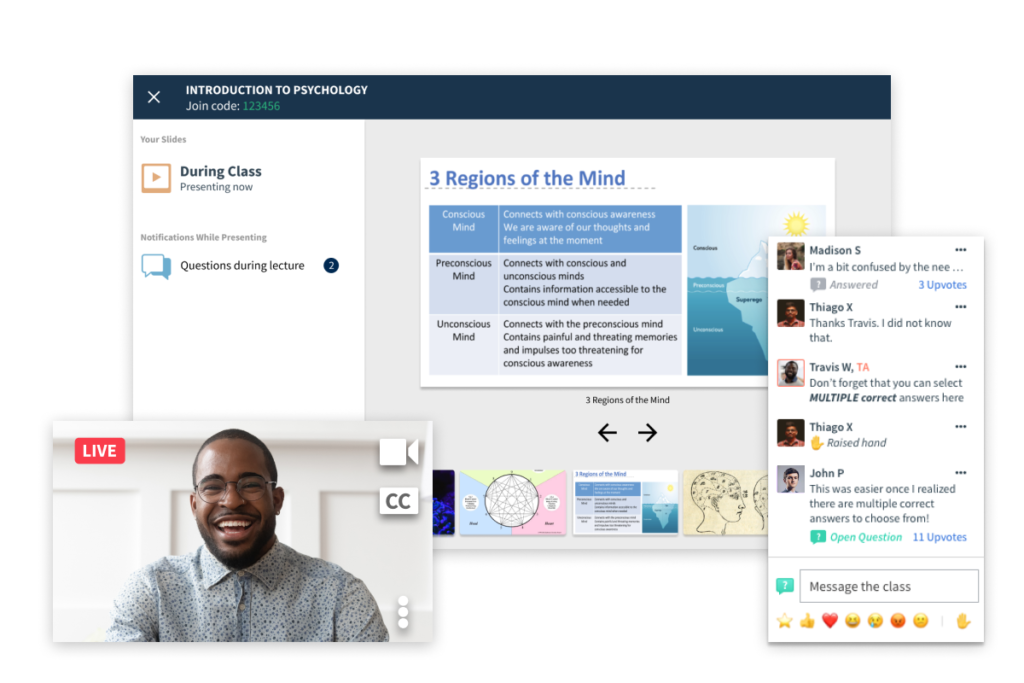 Support Student Success With Actionable, Data-Driven Insights
Receive regular assessment data with the Weekly Course Report to keep focused on student success. Gauge comprehension and engagement with digestible learning insights. Top Hat makes it easy to reach out to struggling students or adjust your teaching to shore up knowledge gaps.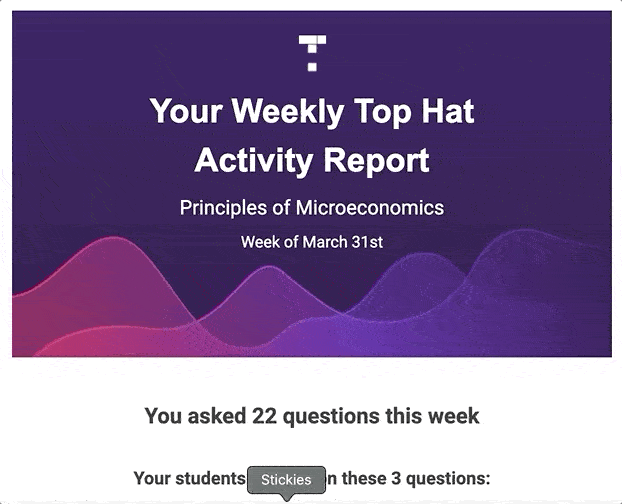 Foster Community in Your Class
Keep learners engaged in class meetings with live chat functionality integrated directly into the lecture experience. Allow students to discuss topics and concepts with their peers, professors and teaching assistants. Plus enable virtual study groups and collaboration on assignments outside of class.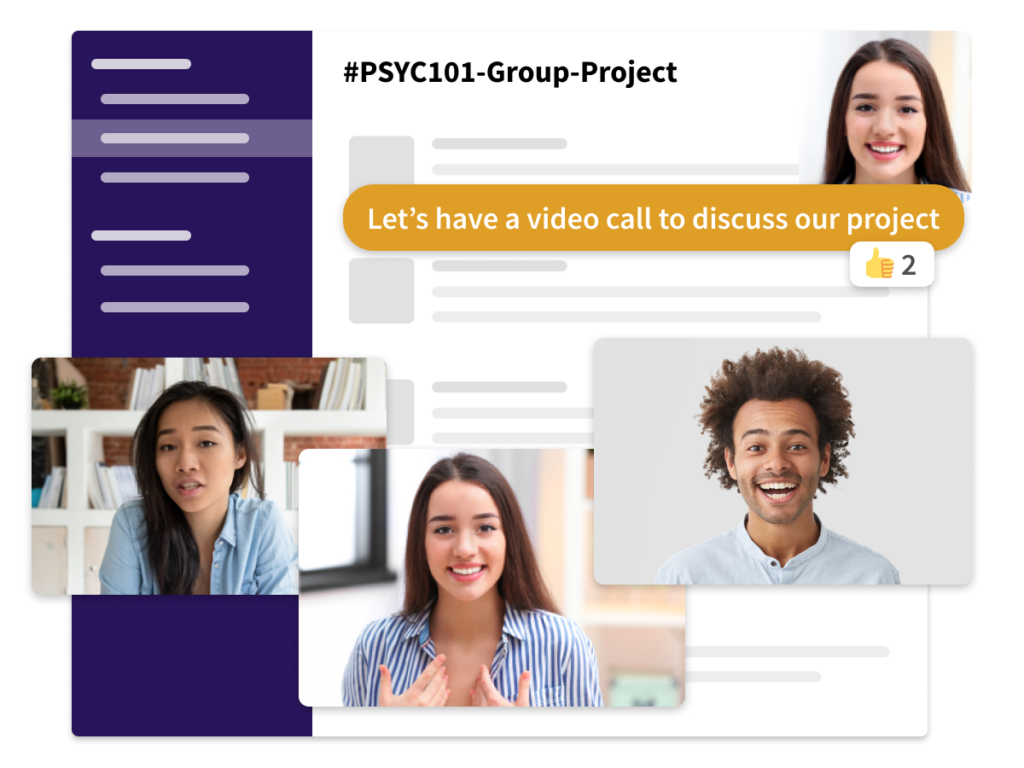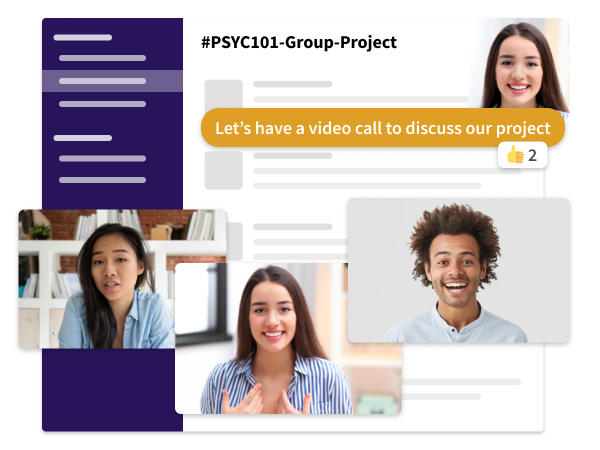 Frequently asked questions
Does Top Hat integrate with Brightspace (D2L) LMS?
Top Hat's advanced Desire2Learn (D2L) integration allows professors to sync grading and class roster information between the two systems when creating your account. The integration is designed to ease student registration and onboarding and to allow professors to easily send grades from Top Hat into D2L. This integration option is implemented at schools that have institutional relationships with Top Hat. 
Once your Top Hat and D2L courses are synced you can easily transfer student grade data from the Top Hat gradebook to your D2L grade center. The syncing of the two platforms is a deliberate action and does not occur automatically. Most professors choose to sync regularly to ensure the student grades in D2L are up to date.
How does Top Hat make online courses more engaging than Brightspace?
Top Hat complements your LMS by offering functionality focused on creating high impact, interactive learning. It provides a student-centric experience that engages and motivates students with captivating virtual classroom features, interactive course content and built-in assessment capabilities. Top Hat syncs seamlessly with Brightspace to ensure the right information flows into the administrative features you rely on to capture and report on student progress.
What devices and browsers is Top Hat compatible with?
Top Hat is accessible via a web browser, meaning no software installation is required. Top Hat's virtual classroom works seamlessly on Google Chrome, Mozilla Firefox, Safari and Microsoft Edge. Educators cannot typically run a virtual classroom from a tablet, with the exception of iPads running iOS 11 (or later) and using a Safari 11 (or later) browser. The Top Hat mobile app can be downloaded on iOS (version 6.0.0 or later) or Android (version 6.0.3 or later).
What devices and browsers is Brightspace (D2L) compatible with?
Brightspace (D2L) is compatible with Windows and macOS operating systems. Brightspace is also available on mobile devices and can sync with Google Drive.
Is Top Hat safe for online classes?
In Top Hat, student identities are not shown during live classes—meaning no one can see their name or face unless they ask a question live. Plus, all students log in and join the class from one app—letting students keep and access their grades and course files in one secure place. All Top Hat data in transit over public networks uses strong encryption. This includes any and all data transmitted between Top Hat clients and servers. Data at rest is encrypted using FIPS 140-2 compliant encryption standards. Top Hat does not sell or rent any personal information regarding users to any third party. Top Hat is also FERPA compliant.
Sign up for a free demo below!