Teach Your Course,
Your Way
Use Top Hat Pro to increase engagement and keep students motivated and connected—inside and outside of virtual class meetings.
Fill out the form to see it free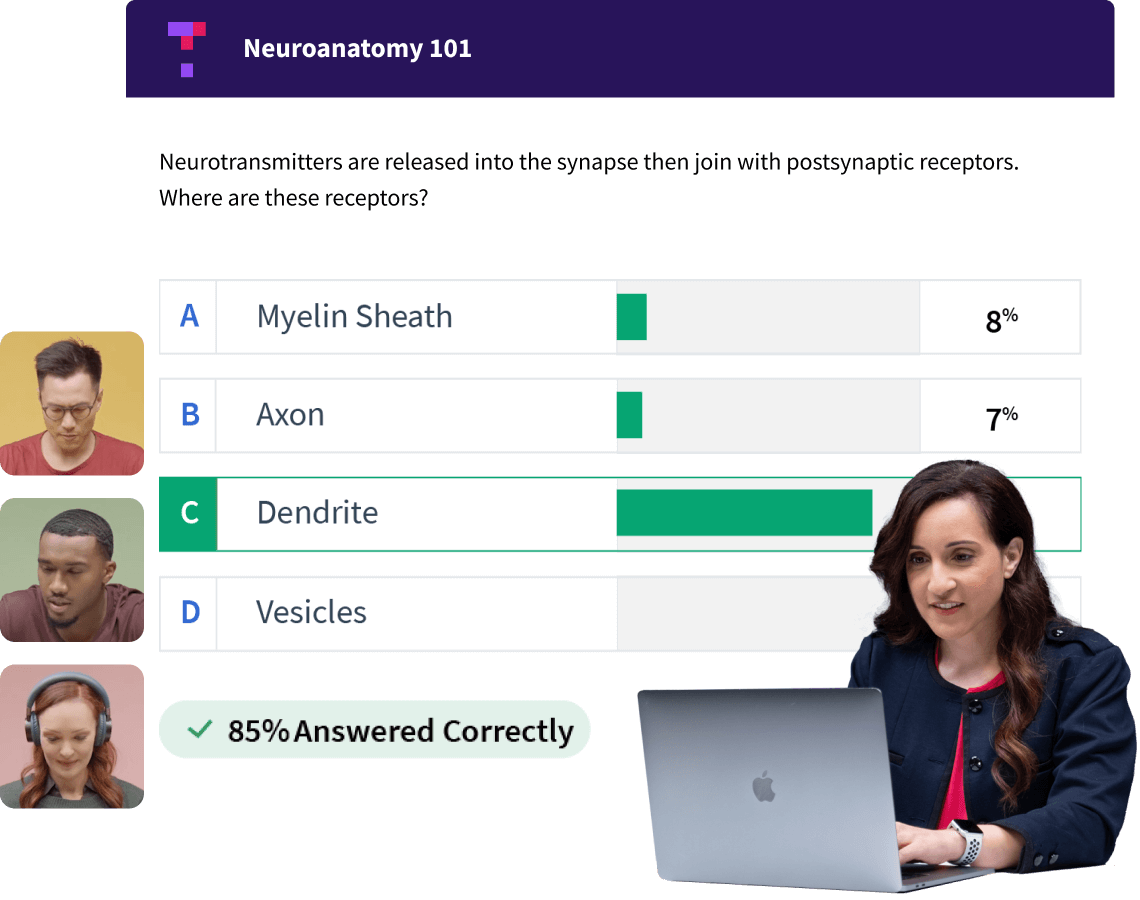 One platform, one less thing to manage
Patchwork solutions are so 2020. Take attendance, present slides, host discussions, give homework, assign interactive readings and run tests—all in one place. (Phew!)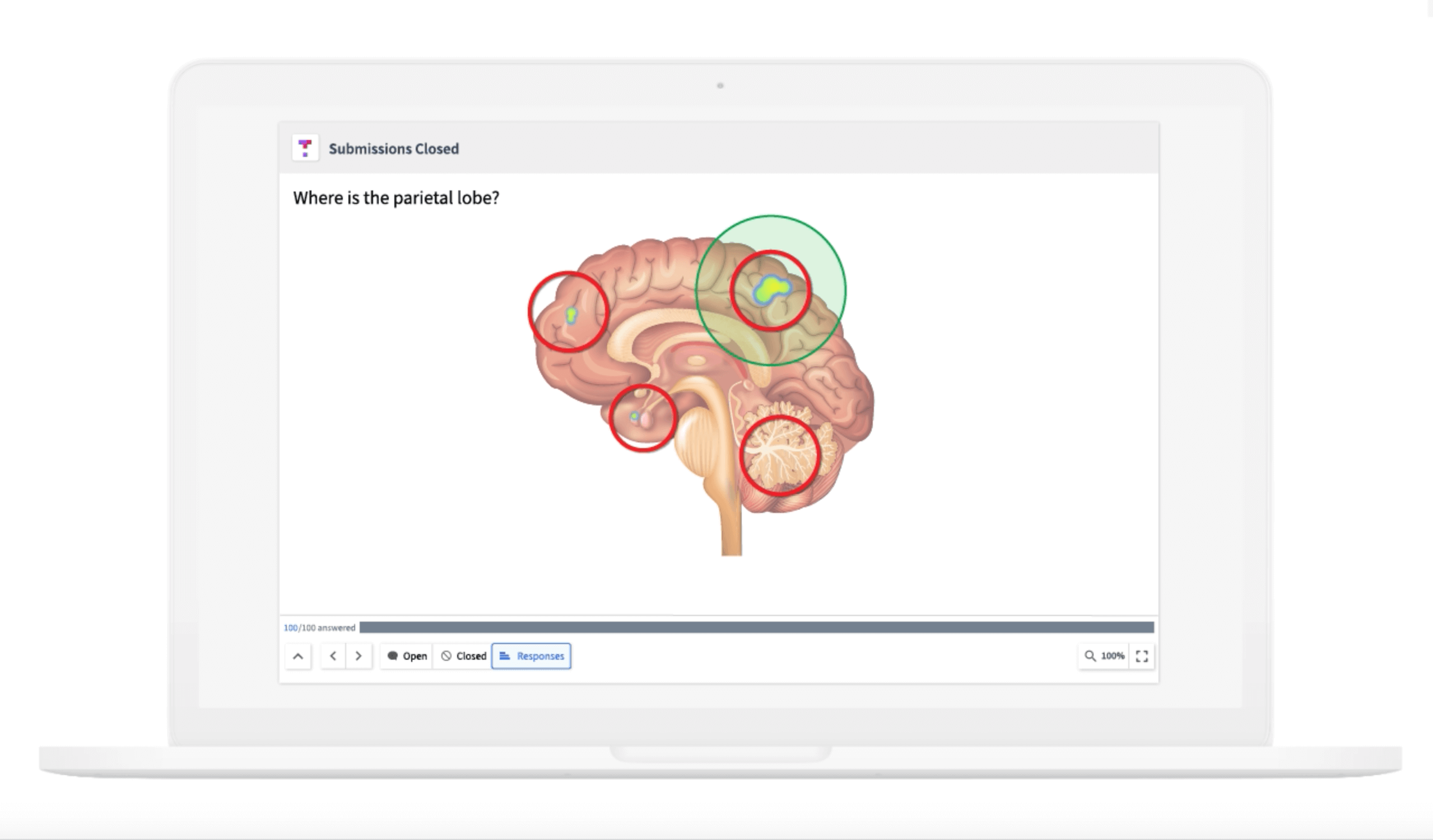 Crank engagement up to 11
Make learning active with live discussions, polls and quizzes students can respond to on any device. Videos, GIFs and 3D images can easily be added to your course materials, so you'll always have plenty of tricks up your sleeve.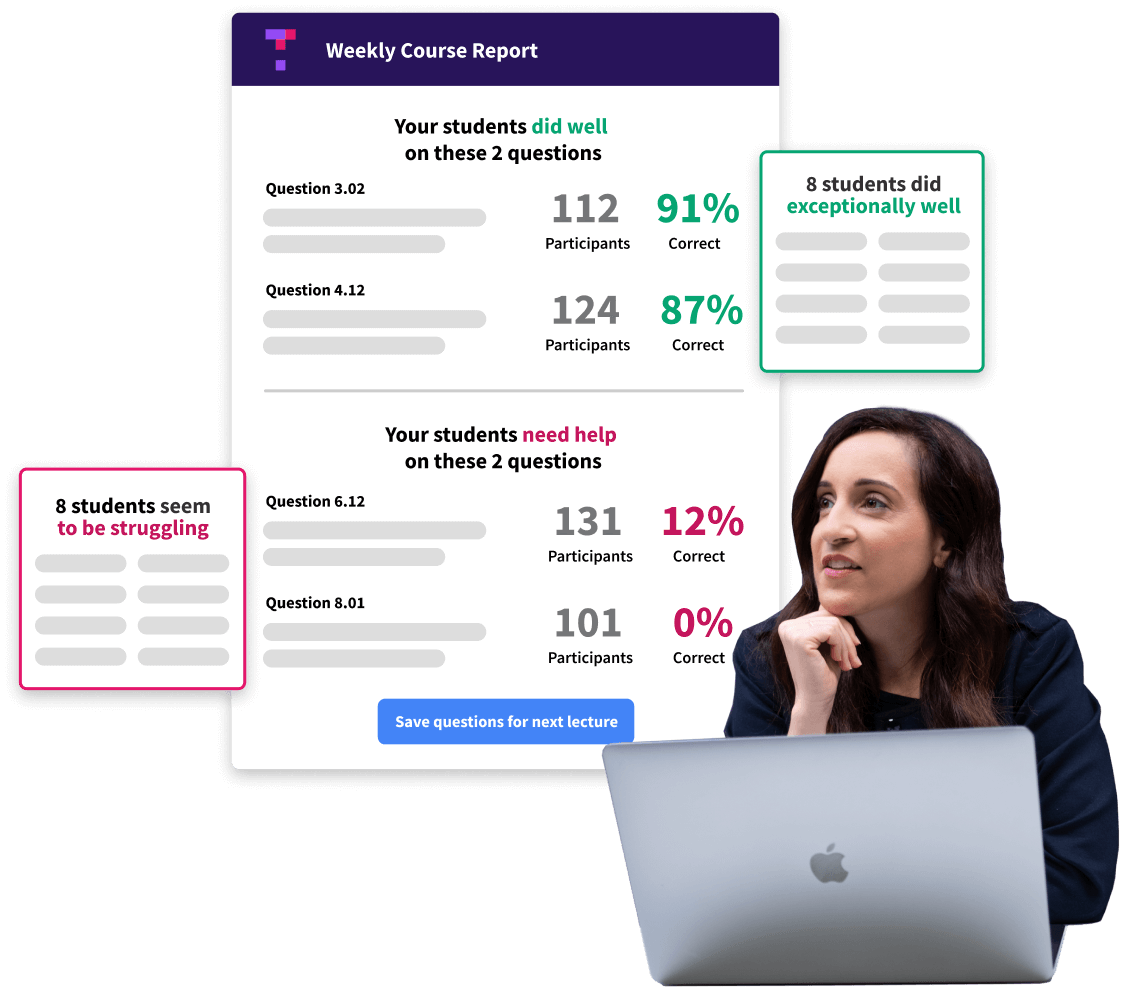 Assess your class early and often
Let instant feedback from polls, quizzes and assignments guide your teaching. Save time with question packs and auto-grading, and run secure in-class tests or remote proctored exams.
Plus, get insights to support class and individual progress. Reaching out to struggling students is only a click away.
Learn Why Thousands of Professors at 750+ Colleges Love Top Hat
Get Started with Top Hat Pro
Top Hat Pro is now available! Sign up below to learn more and get a personalized demonstration.