Fixing America's Higher Ed Problem, with Jacques Berlinerblau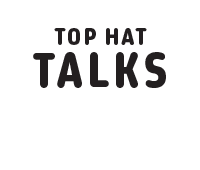 Watch Now
Webinar featuring Jacques Berlinerblau
In his latest book, Campus Confidential: How College Works, Or Doesn't, For Professors, Parents and Students, author Jacques Berlinerblau discusses why the modern college education system is failing professors and students alike. Berlinerblau provides a frank view of the contemporary undergraduate experience, delivering timely insights into what's working and what's not on campuses nationwide.
This webinar discusses:
What's missing from professor training in graduate school
Tips for handling interdepartmental politics
Whether or not the tenure track process serves the interests of students and scholars
Why the 'publish or perish' ethos of academe is harming the quality of education
Changes colleges can make to improve student success
Fill out the form to watch the recording:
Thank you! The information has been submitted successfully.