Balancing Academia: Managing Research, Teaching and Service Using Agile Methodologies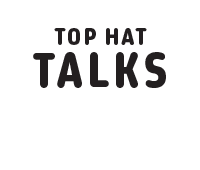 Watch Now
Agile work strategies have long been a staple of the software development world, designed to allow businesses to be flexible and responsive to fast-paced change at times when "business as usual" could not work. However, it has yet to be applied to the world of higher education until now—offering a proven and efficient methodology for balancing academia's demands.
In Agile Faculty: Practical Strategies for Managing Research, Service and Teaching, Rebecca Pope-Ruark discusses why the same principles, when applied to academia, work so well. Pope-Ruark offers up a comprehensive roadmap for scholars who want to incorporate agile practices into all aspects of their academic careers, be it research, service or teaching. Practical and forward-thinking, Agile Faculty is packed with tips to help educators balance academia's demands—managing their time and projects while fostering productivity, personal and professional growth. In a special webinar with Top Hat, Pope-Ruark joins us to share her story and insights.
This webinar will discuss:
The basics of Scrum, one of the most popular agile frameworks for completing complex projects
How to use this framework to manage everything from individual research to overseeing student class work
Step-by-step processes with real-life examples that you can immediately start using to manage your own workload
Fill out the form to watch the recording:
Thank you! The information has been submitted successfully.