Guide: How to Choose a Student Engagement System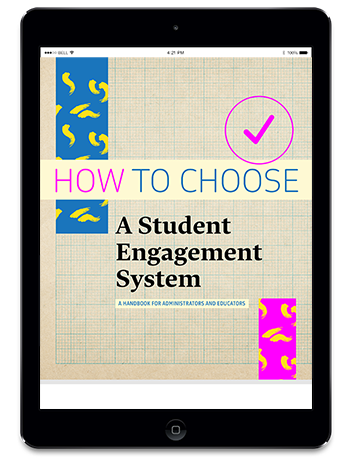 Essential tips and resources for:
Professors and instructors
Post-secondary administrators
Educators struggling to connect with Generation Z
Student engagement and participation is at an all-time low. While professors teach, students spend class time glued to their laptops, tablets and smartphones. Rather than demonize those distracting devices, you can harness their power to help students stay focused with software-based solutions that help combat lecture hall fatigue. But how do you decide which technologies are best for teaching? This handbook will discuss the 10 essential questions that faculty and administration should consider before choosing the most effective student engagement system.
This guide will:
Demonstrate why student engagement systems are a worthwhile investment
Highlight 10 questions to answer before choosing a student engagement system
Discuss best practices for incorporating technology into a classroom
Fill out the form to download your guide
Thank you! The information has been submitted successfully.