1907

Established

28,500

Number of Students

3,800

Number of Students Enrolled in Kinesiology Activity Courses

~230

Number of Students Who Graduate with a Kinesiology Degree

1,700

Number of Students Using Top Hat
At East Carolina U, a kinesiology instructor sees a spike in attendance and increased comprehension after using Top Hat's quiz function
Regular and lifelong movement is the foundation for a healthy, productive and fulfilling life—that's the gospel according to Sue-L Cohen, a teaching instructor in the department of Kinesiology at East Carolina University. As research and studies show, many Americans fall short of meeting the minimum guidelines for physical activity, and the department of Kinesiology is there to empower and educate future healthcare leaders and providers on the importance of exercise. Cohen oversees all the activity courses at ECU as well as the graduate students and teaching assistants who run them. A native Floridian, Cohen earned her degrees (B.S. and M.A. of Ed.) in the state's system, and then worked for the University of South Florida in student affairs. That's where she got a real, concrete sense of university life and hands-on experience planning for students. What was one of her biggest takeaways? "As educators we need to be mindful of the way students use technology in every part of their lives," she says. "We have to meet this generation where they're at."
At East Carolina, the state's third largest university, every undergraduate is required to take Kine1000, a course that aims to equip students with the necessary tools to become an educated, repeat consumer of physical activity. That adds up to about 3,500 students every year taking this foundational requirement course, which covers the study of fitness, diet, weight control, degenerative diseases, physiological effects of exercise and the significance of motor skills development. The 16 graduate students charged with teaching the courses are asked by Cohen to conduct verbal, on-the-spot quizzes at the end of each lecture to review and hammer home key learnings. The trouble, says Cohen, is inconsistency. Are the instructors covering the right material? Are they even remembering or finding time to conduct the quizzes? And are students getting the same messages about what's important?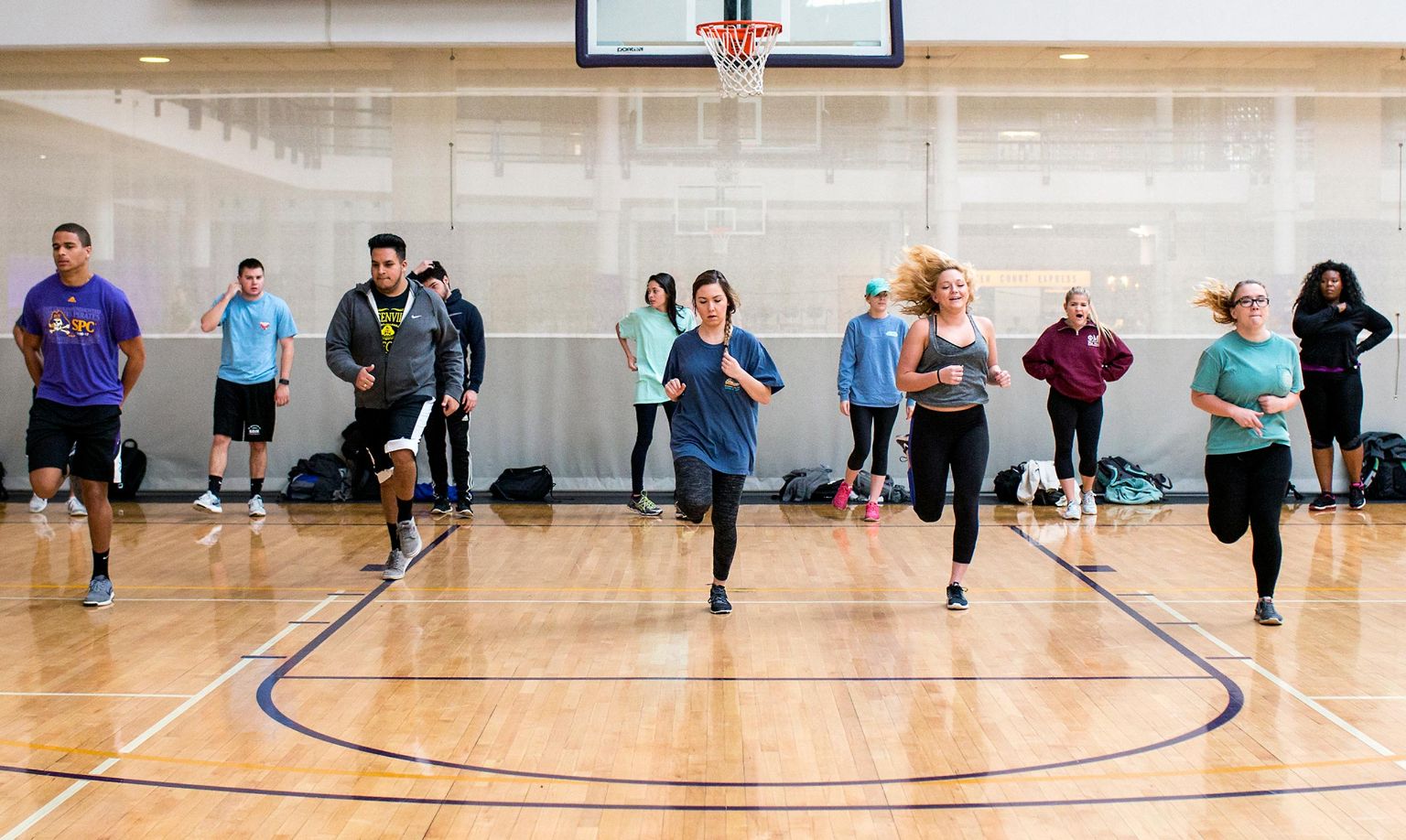 "When I arrived the department was still doing things this way because 'this is the way it's always been done,'" says Cohen. "But that wasn't good enough for me. I knew there had to be a better way to engage the students." Her goal to kickstart a more interactive program was a perfect fit with Top Hat's classroom engagement app, which her instructors use to conduct in-class comprehension quizzes and to take attendance. (In the kinesiology program, class attendance is mandatory, and failure to participate in 75 percent of the total sessions will result in failure of the course.) 
"It doesn't matter if students forgot everything else that day," she says. "As long as they come to class with their phone in hand, they can gain access to the material and follow along. Beyond that, when they leave the classroom they now have built in study guides provided to them through the Top Hat quizzes that are available for the remainder of the term." In the future, Cohen plans to integrate the course's textbook, which she and a few fellow professors authored, into Top Hat so she can include more interactive elements that boost student comprehension.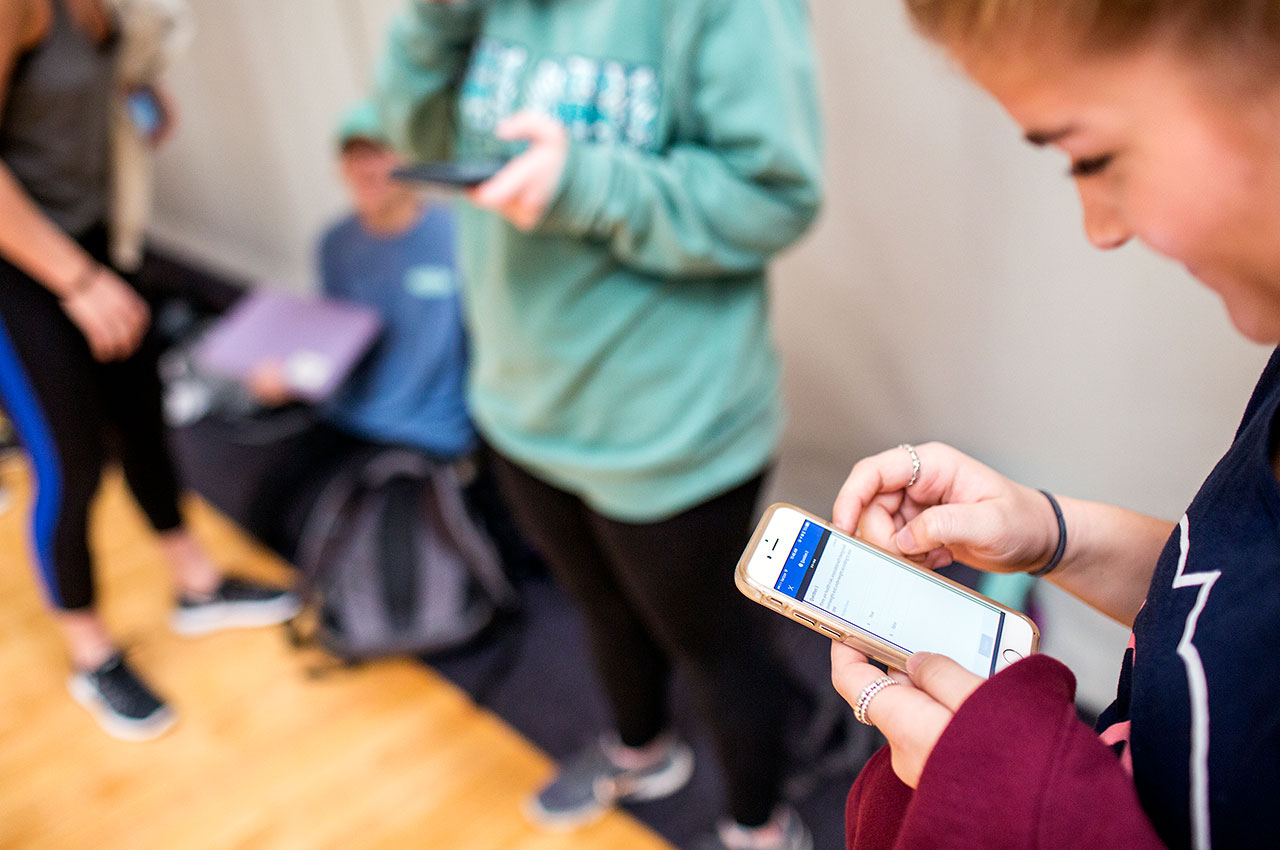 "My vision for the program is to provide sound education and experience within the world of physical activity, but that doesn't have to happen in a traditional classroom," says Cohen. She can see the program eventually moving to a hybrid course, one that incorporates all the newest technology available in the consumer world—like innovative equipment, wearables like FitBit and mobile phone apps—into the learning experience. "We are a society of technology now and our manner of creating educated consumers of physical activity and exercise has to adapt," she says. "Software platforms like Top Hat have put my Kinesiology instruction at the fingertips of students who are connected 24-7."
"We need to transform how we deliver content to students, to match how they receive content in their day-to-day lives"