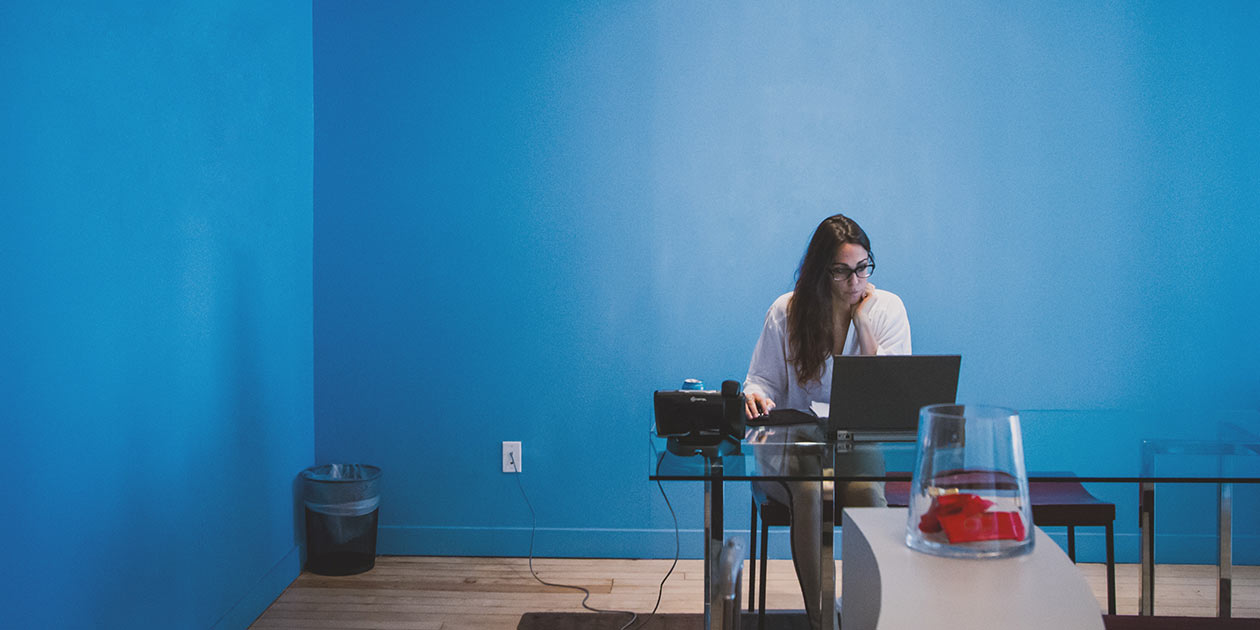 Mark Carrigan, digital sociologist and research fellow at the London School of Economics, writes in his book Social Media for Academics that social media posting should be built into every academic's daily work routine.
In his podcast, Carrigan reminds listeners that while Twitter and Facebook are the most popular, there are benefits to using other platforms. A regular blog can be used to share research, connect with colleagues and engage in conversations about your research interests.
A recent cartoon for @newscientist: pic.twitter.com/UCR9YvtINh

— Tom Gauld (@tomgauld) December 12, 2016
But time and time again, we've seen that a single tweet can damage reputations and have a hefty financial cost. So, what can academics do to avoid a major blunder?
Subscribe to Top Hat's weekly blog recap
Get the best posts of the week delivered to your inbox:
Social media is real life
The same standards you have in your professional life must hold true as you delve into social media. A post, retweet or share from a questionable source will poke holes in your credibility—even if you're trying to make a joke.
Brooke Klassen is the director of Undergraduate & Certificate Programs at the Edwards School of Business at the University of Saskatchewan. She teaches her students that certain behaviours on social media, such as sharing pictures from nights out drinking or tweeting negatively about a mark you got on a paper, can ruin careers before they start. She says it's good for everybody to remember that your posts are public and permanent. You should stand by the things you say online while you're offline.
"Remember that tone does not always translate well on social media," says Klassen, "so while you may want to provide a commentary that is provocative, witty and entertaining, it may be perceived differently by others."
For example, a University of Rochester professor posted on a Facebook event page for a peaceful protest against the then-campaigning President Trump, offering to buy a bus ticket to Canada for students at the protest. He said, "If this is not your America, then I will pay for your ticket if you promise never to come back." The true intent of the post is unclear, but regardless — he lost his job.
It's not just about you
You can avoid making a blunder if you remember to stay focused on the reasons why you're on social media in the first place.
"Think about your audience and whether you're using a platform for personal or professional use," says Klassen. "Your posts should be appropriate for that audience. Some people will even include a note about their intended audience/use of the platform in their profile description."
This can be done by either stating intended use or, like Professor Malinda Smith from the University of Alberta, stating what you plan to tweet about: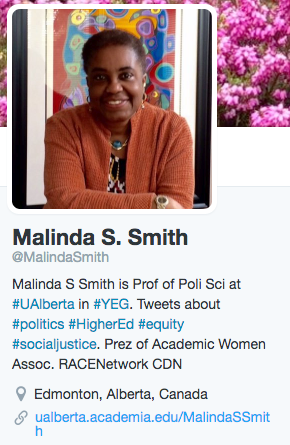 Klassen suggests that you ask yourself these questions to keep on track:
What do I want to achieve? Self-promotion? Engagement?

Is this content what my audience would expect from me?

Why should my audience care about this?
Stay "on brand"
Carrigan argues that you have to be careful of how you present yourself online and that you should think of your online identity as an extension of your professional brand. For example, if you are a professor at a particular institution, you are expected to take on an ambassador-like role when you are out in public. Just as it is unprofessional and unethical to speak poorly of the institution you work for in public, so it goes online as well. And it can come with serious consequences, as this NYU Prof learned after after using a pseudonym on Twitter to speak negatively about the institution he worked for.
I'm a real full-time NYU prof who has inside stories that will blow yr mind. When I reach 500 followers the flood gates open. Pls help. Thx.

— Michael Rectenwald (@TheAntiPCProf) September 15, 2016
More of Carrigan's tips about building your online identity are available in this video.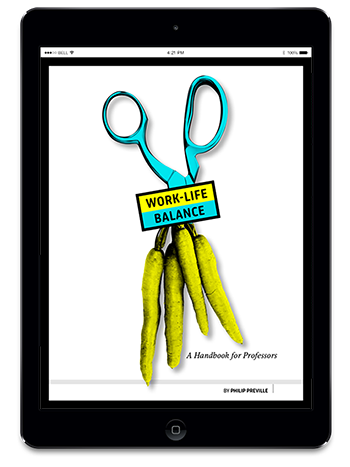 No more overwhelm. Learn some concrete steps that educators can take to recharge enough for research, teaching—and family.
Get the Guide to Academic Work-Life Balance ❯ ❯ ❯