Easily run an exam with a specific start and end time
Verify your students' identity online to ensure that the right students are taking your test
Monitor student activity and generate an easy-to-understand proctor report that flags irregular student behavior
Assess students using a variety of question types—multiple choice, word answer, fill in the blank, matching and long answer
Instantly grade and analyze student performance—auto-grade exams upon submission
New capabilities for monitoring each student's activity, including:
Webcam and screen video recording
Monitoring of web traffic
Forced full screen for duration of exam
Tab checker: No open browser tabs for duration of the exam
Disable print, block downloads and prevent screenshot capture so exam content can't be shared
Our solution uses machine learning to report irregular behavior indicative of cheating. A follow-up proctor report flags suspicious behavior, so you can investigate as you see fit.
Students must use Google Chrome on a laptop or computer.
Comprehensive resources and support for you through this time
Top Hat offers many other features that facilitate remote teaching and preserve course continuity. Our dedicated instructional design and support teams can help faculty transition to remote teaching.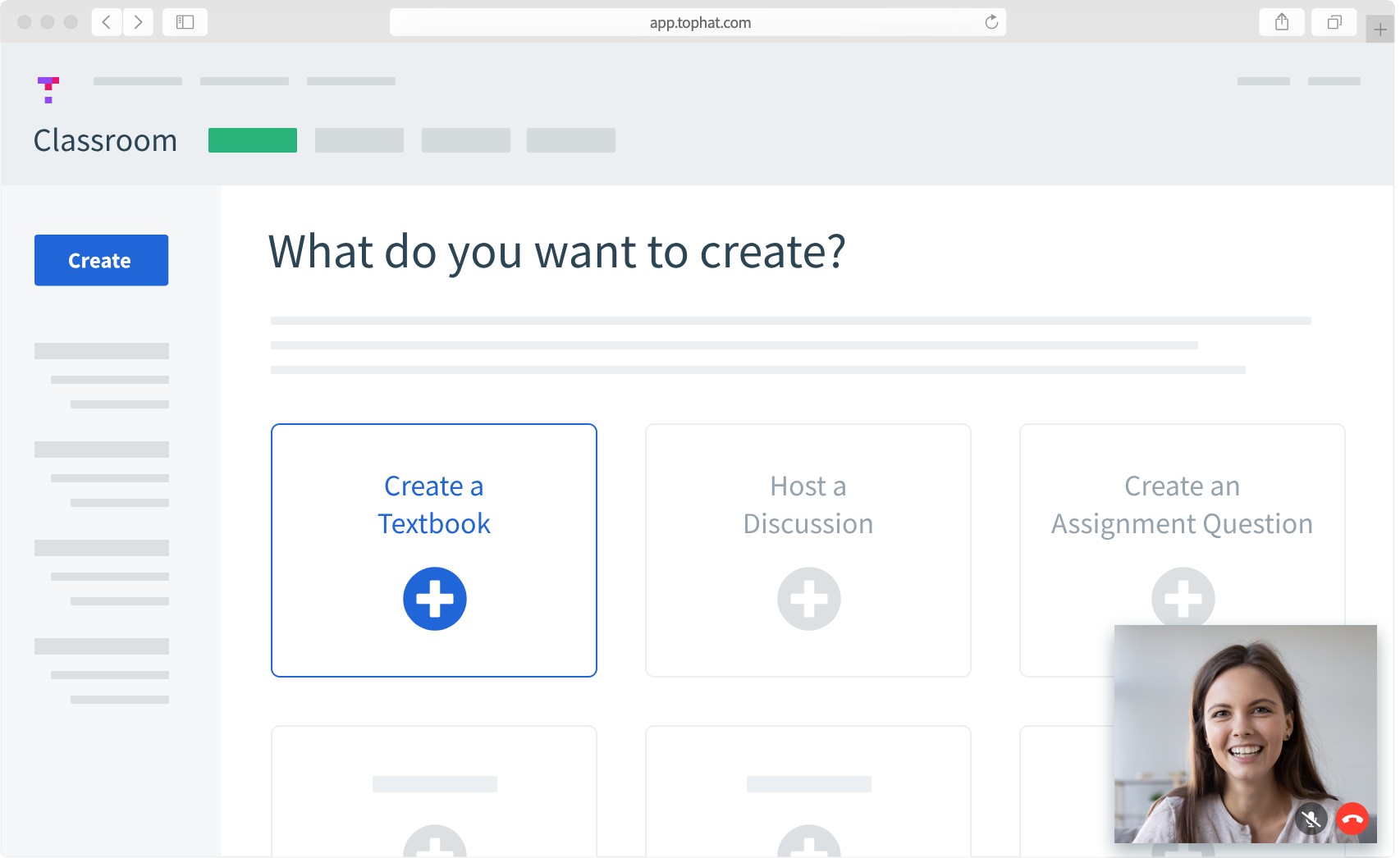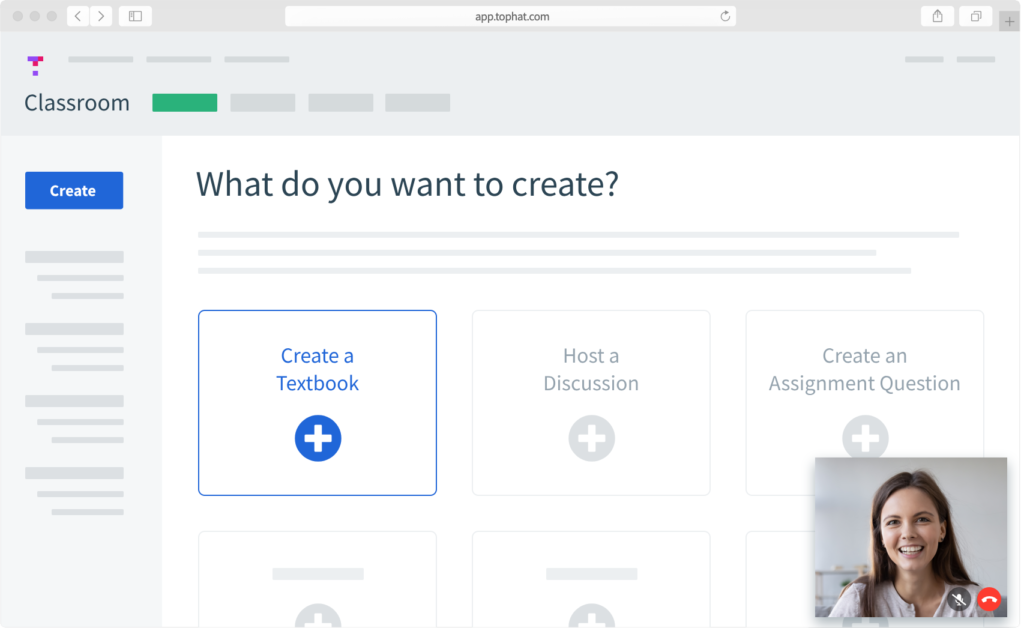 FAQ
Do professors or students need to pay to run a Top Hat test or exam?
We are offering Top Hat for free in courses that are transitioning to remote instruction in order to complete the term. As a result, students do not need to pay to use any of the platform capabilities.
How do I get started?
Simply click on the Get Started Now button and our team of instructional designers will be in touch to help you quickly transition your course.
Who is this offer valid for?
This offer is valid for all professors teaching at colleges and universities in the United States, Canada and the United Kingdom. Universities outside of these regions will be determined on a case-by-case basis—please indicate your country in the form below. We hope to be able to support as many cases as possible. At the moment, our product does not support K-12 educators.
Is someone watching me or my students while I take my exam?
No. If your institution requires video, audio or screen capture, Top Hat's partner will store that data and provide an automated suspicion report to your instructor. No Top Hat or partner employee has access to this data.
How do I know that my privacy is protected?
Top Hat's partner uses zero-knowledge encryption technology that ensures your information is encrypted when it leaves your computer, is transferred and then stored in the cloud.
Professors, set up your test with Top Hat
One of our representatives will reach out to help you get started
Are you a student? Sign up here and join your course once your professor creates it