TOP HAT PRO: YOUR HYBRID AND HYFLEX TEACHING SOLUTION
Blend Face-to-Face With Online Learning In No Time
Redefine engagement and motivation in your hybrid or HyFlex classroom. With Top Hat Pro, simultaneously teach online and in person—all from one platform.
Fill out the form to see it free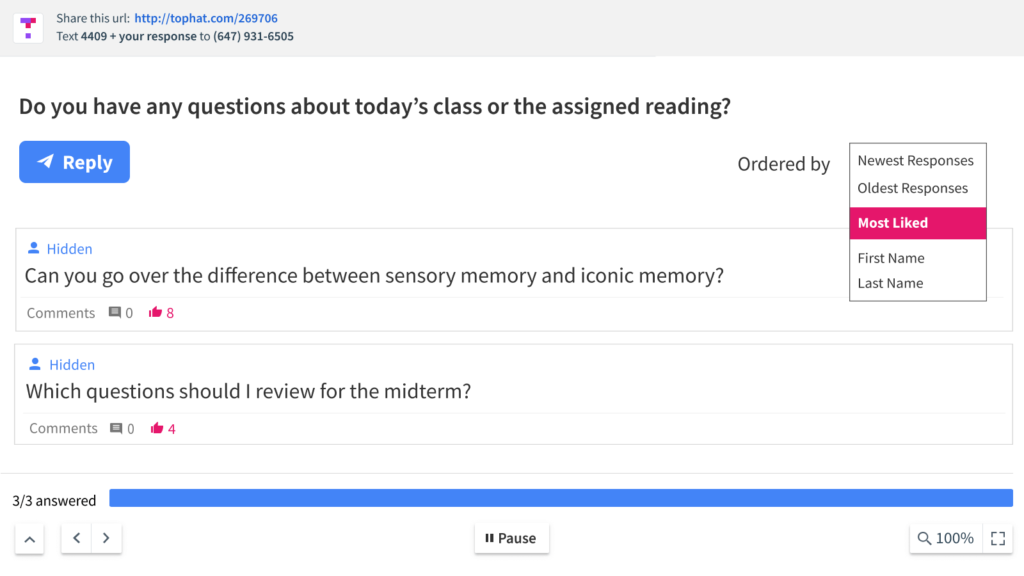 Give students an interactive learning experience—from anywhere
Securely record attendance, where geolocation reaffirms students' presence during face-to-face classes
Keep learners engaged during online or face-to-face lectures with polling questions, including click-on-target, interspersed throughout your slideshow
Make HyFlex teaching inclusive with anonymous discussion questions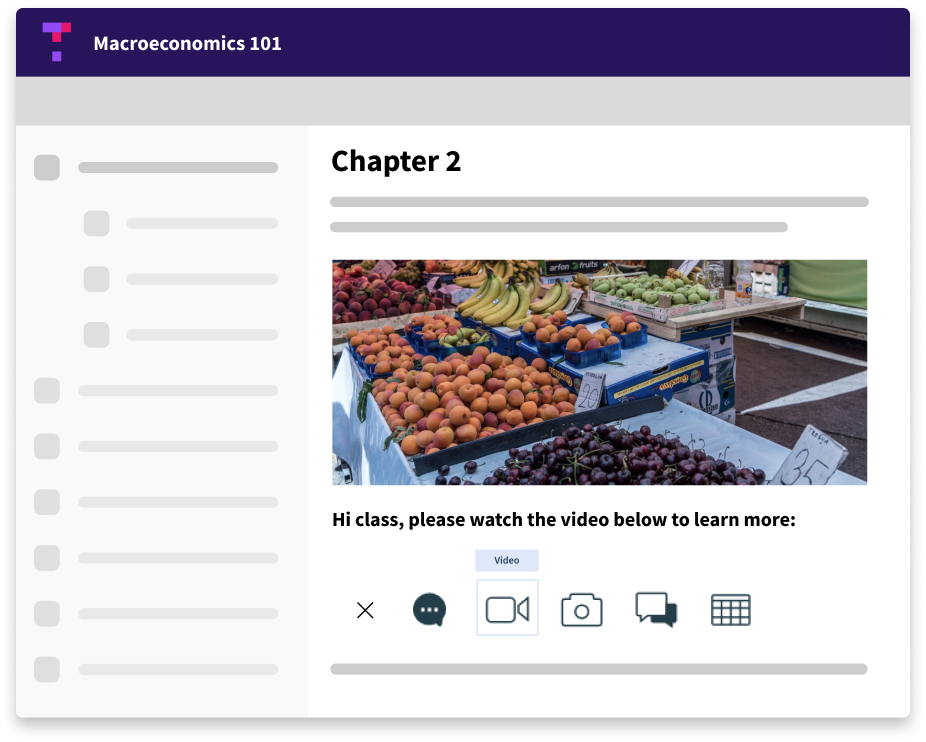 Put the 'flexible' in HyFlex with asynchronous teaching tools
Create interactive assignments that build upon your face-to-face classes
Adopt and adapt interactive textbooks to guide your HyFlex course delivery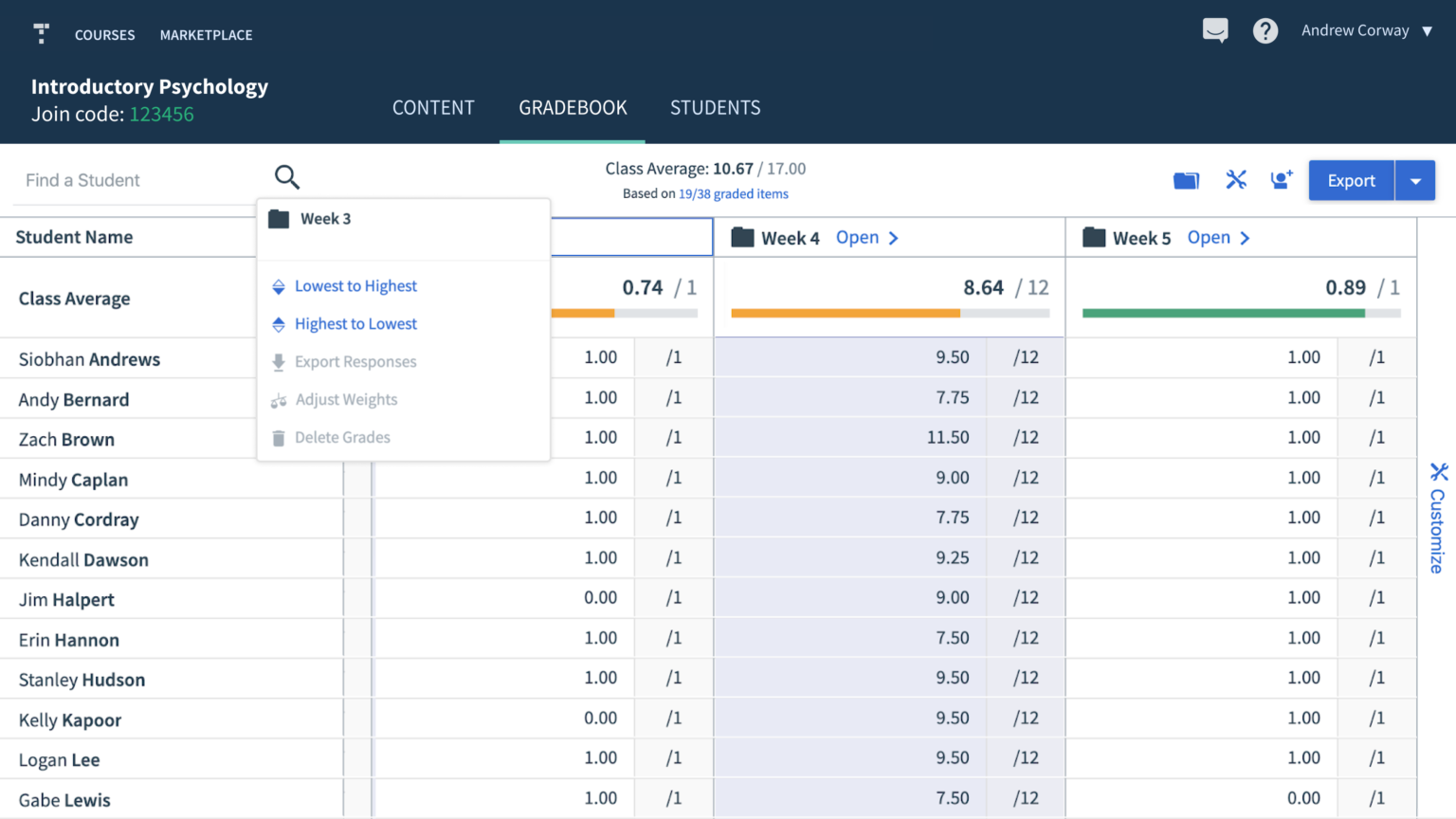 Monitor student activity in one place, even in a hybrid or HyFlex classroom
Capture every course interaction in your blended class in a single gradebook
Review weekly course reports that spotlight high-achieving and under-performing students
FAQs about Top Hat Pro: Your Hybrid and HyFlex Teaching Solution
How are hybrid and HyFlex instruction different from blended learning?

Hybrid instruction differs from blended learning in that this modality uses online components to replace a portion of face-to-face time.

On the other hand, hybrid-flexible (HyFlex teaching) involves making your course available to students to attend either in person or online. Of these three instructional techniques, HyFlex is the only model where educators simultaneously teach students online and in person.

Comparatively, blended learning incorporates a mix of face-to-face and online instruction. In a blended classroom, online components are used to supplement activities and discussions hosted in person.

Can students learn as well online as face-to-face?

When done well, students have the potential to learn just as effectively online as face-to-face. Educational technology such as virtual classroom software, classroom management tools and interactive textbook platforms can bridge the gap between online and face-to-face learning.

Top Hat offers an all-in-one solution to online course delivery, no matter if you've adopted a blended, hybrid or HyFlex classroom. Thousands of professors at 750+ colleges have access to interactive textbooks, polling and discussion features, secure testing capabilities and more—all housed in one platform.

Can online learning replace face-to-face teaching?

Depending on what instructional model you choose to adopt, online learning can be used to replace face-to-face course delivery. For example, hybrid classroom technology can be used to extend learning beyond any face-to-face class. In the case of HyFlex teaching, students can decide whether they want to replace their in-person learning with online instruction.
Get Started with Top Hat Pro
Top Hat Pro is now available! Sign up below to learn more and get a personalized demonstration.
Fill out the form to see it free