Research Methods in Psychological Science
Lead Author(s): Laura Freberg
Student Price: Contact us to learn more
Research Methods in Psychological Science utilizes the power of interactivity to engage students in the principle approaches to research methodology. From getting started with research to applied research, this comprehensive textbook uses contemporary examples with easily accessible features such as embedded content and a wide array of questions.
What is a Top Hat Textbook?
Top Hat has reimagined the textbook – one that is designed to improve student readership through interactivity, is updated by a community of collaborating professors with the newest information, and accessed online from anywhere, at anytime.
---
Top Hat Textbooks are built full of embedded videos, interactive timelines, charts, graphs, and video lessons from the authors themselves
High-quality and affordable, at a significant fraction in cost vs traditional publisher textbooks
Key features in this textbook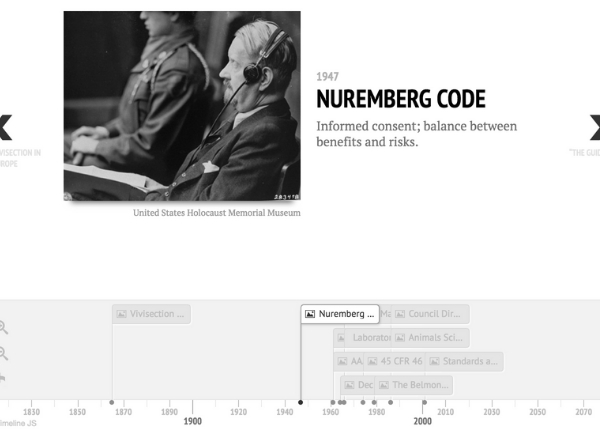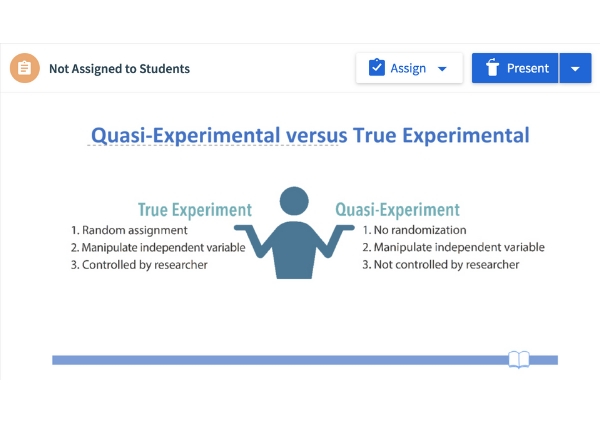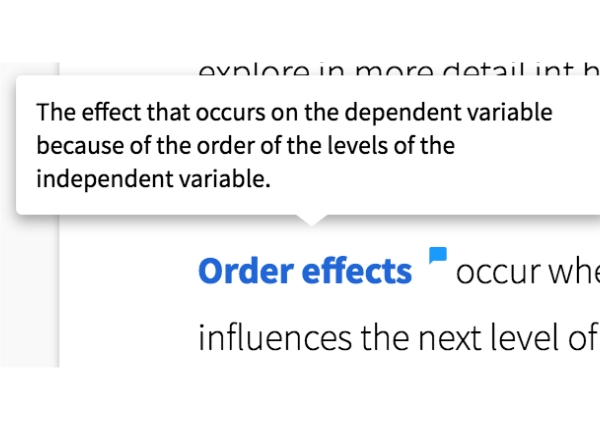 Key features in this textbook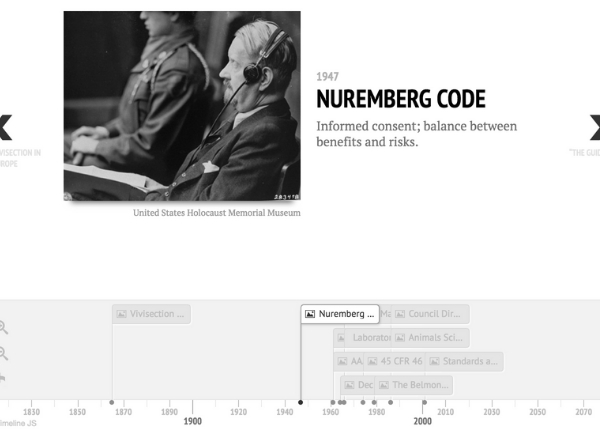 Interactive learning
Engage students with all different learning styles
Offer practical applications of principles to real-world research problems
Give insight on contemporary issues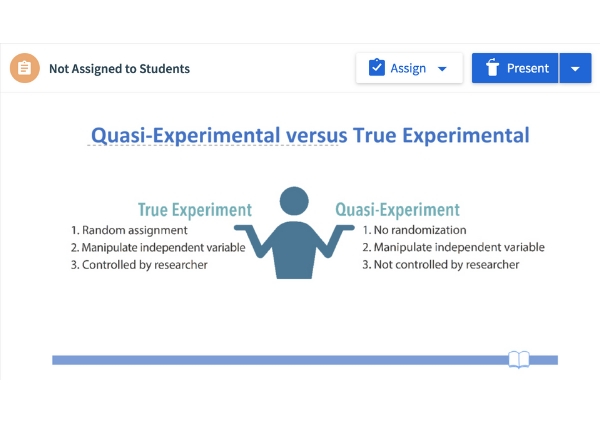 Dynamic assessments
Built-in assessment questions are embedded throughout chapters 
Students get the opportunity to read a little, then do a little 
Your class can test themselves to see what they know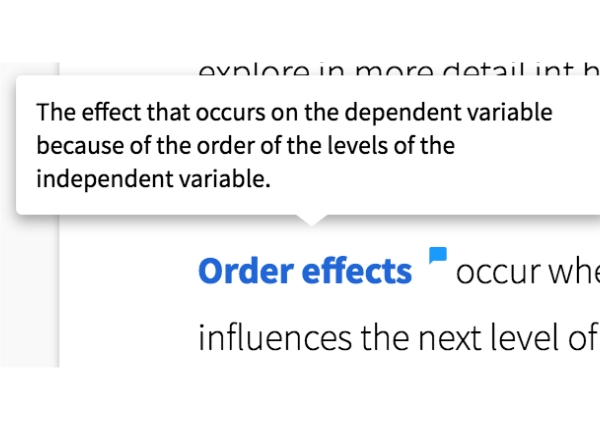 All-in-one package
Fully customizable textbook fits any professor's needs 
Pre-made lecture slides and in-class polls, discussion questions and activities help with class prep
About this textbook
Lead Authors
Laura Freberg, Ph.D.
California Polytechnic State University
Laura Freberg received her Bachelor's, Master's, and Ph.D. degrees from UCLA and conducted her dissertation research at Yale University under the direction of Robert Rescorla. She is a Professor of Psychology at California Polytechnic State University, San Luis Obispo (teaching Introductory Psychology, Biological Psychology, and Sensation and Perception) and an instructor for Argosy University Online (teaching Research Methods, Cognitive Psychology, Sensation and Perception, Statistics, and Writing in Psychology). Laura is the author and co-author of two other textbooks: Discovering Behavioral Neuroscience (4th ed.) and Discovering Psychology: The Science of Mind (3rd ed.). Laura serves as the Archives and Bylaws Chair for the Society for Social Neuroscience and is on the Council of Representatives for the Western Psychological Association.
Contributing Authors
Clarissa Thompson
Kent State University
Joe Simons-Rudolph
North Carolina State University
Donna Wolosin
San Diego State University
Victor Duarte
North Idaho College
Turkan Ocal
University of Minnesota Duluth
Katherine Aumer
Hawaii Pacific University
Inna Kanevsky
San Diego Community College District
Ashley Simons-Rudolph
North Carolina State University
Karen Holmes
Norfolk State University
Paulina Kulesz
University of Houston
Explore this textbook
Read the fully unlocked textbook below, and if you're interested in learning more, get in touch to see how you can use this textbook in your course today.