`
Sing, Dance & Shout Through Oppression
A fun, interactive textbook from the Top Hat Marketplace with built-in features to help engage, motivate, track and evaluate your class. To get started, simply make a request to speak with one of our content specialists today.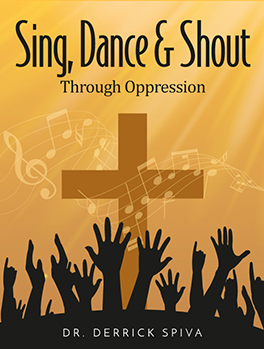 Workshop on gospel music: traditional African antecedents of gospel music, religious and secular forms developed, and economic and political factors shaping gospel music.
Author:
Derrick Spiva
Student Cost
$60
Subscription to the Top Hat platform required. Students receive unlimited access to all course content for life.
---
Table of Contents
1: Why Study Gospel Music?
2: Gospel as a "Soundtrack" of Life
3: Africana Culture/History Part 1–A Summary
4: Africana Culture/History Part 2–A Summary
5: Gospel's African Origins
6: The Gospel Music Industry -The Business of Creating and Sharing Music
7: Spirituals
8: The American Civil War & Reconstruction
9: The Foundations of Gospel
10: The Development & Marketing of Gospel Music
11: Gospel Music and Civil Rights
12: Gospel's Evolution & Mainstreaming
13: Gospel Change Makers
14: The Great Gospel Groups and Changing the World
LEARN HOW YOU CAN CONTRIBUTE TO THE TOP HAT MARKETPLACE
Top Hat provides a uniquely flexible authoring tool that allows you to create content for your course in minutes and share it with the Top Hat community. Easily develop and distribute high-impact text, activities, quizzes, videos or questions specific to your course. Authors retain 45% of royalties of content sold through the Top Hat Marketplace.
Contribute to this content