`
Feedback Control for Mechanical Systems
A fun, interactive textbook from the Top Hat Marketplace with built-in features to help engage, motivate, track and evaluate your class. To get started, simply make a request to speak with one of our content specialists today.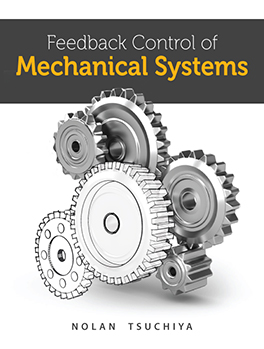 This book covers the fundamentals of feedback control of dynamic systems. Appropriate for upper-division engineering undergraduate students with some knowledge of dynamic systems.
Author:
Nolan Tsuchiya
Student Cost
$20
Subscription to the Top Hat platform required. Students receive unlimited access to all course content for life.
LEARN HOW YOU CAN CONTRIBUTE TO THE TOP HAT MARKETPLACE
Top Hat provides a uniquely flexible authoring tool that allows you to create content for your course in minutes and share it with the Top Hat community. Easily develop and distribute high-impact text, activities, quizzes, videos or questions specific to your course. Authors retain 45% of royalties of content sold through the Top Hat Marketplace.
Contribute to this content