`
In Conversation: Frans de Waal
A fun, interactive textbook from the Top Hat Marketplace with built-in features to help engage, motivate, track and evaluate your class. To get started, simply make a request to speak with one of our content specialists today.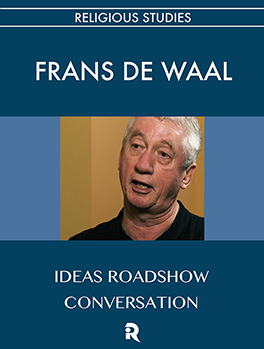 Emory University primatologist Frans de Waal engagingly blends anthropology, sociology, and philosophy to support his long-held claim that our sense of morality has much more in common with other animals than most of us might imagine. Topics discussed include "veneer theory", "one-on-one morality", "community concern", the roots of religion, future research avenues, and much more. Suitable for introductory to advanced-level students in anthropology, sociology, philosophy, religious studies, this conversation includes 8 video chapters of 5-10 minutes each, an introductory essay, and 16 pedagogical questions.
Author:
Ideas Roadshow
Student Cost
$4
Subscription to the Top Hat platform required. Students receive unlimited access to all course content for life.
LEARN HOW YOU CAN CONTRIBUTE TO THE TOP HAT MARKETPLACE
Top Hat provides a uniquely flexible authoring tool that allows you to create content for your course in minutes and share it with the Top Hat community. Easily develop and distribute high-impact text, activities, quizzes, videos or questions specific to your course. Authors retain 45% of royalties of content sold through the Top Hat Marketplace.
Contribute to this content