`
In Conversation: Barbara Fredrickson
A fun, interactive textbook from the Top Hat Marketplace with built-in features to help engage, motivate, track and evaluate your class. To get started, simply make a request to speak with one of our content specialists today.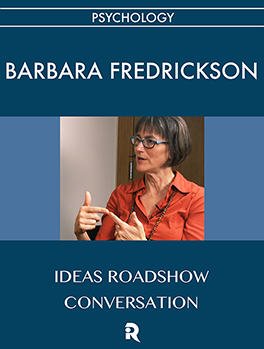 UNC Chapel Hill social psychologist Barbara Fredrickson gives a detailed yet thoroughly accessible introduction to her extensive research on positive emotions, ranging from our theoretical understanding of their evolutionary origins to how we can harness our growing scientific understanding to improve our daily well-being. Suitable for intermediate to advanced-level students in psychology, this conversation contains 10 video chapters of 5-10 minutes each, an introductory essay, introductory video, biographical sketch, and 20 pedagogical questions.
Author:
Ideas Roadshow
Student Cost
$4
Subscription to the Top Hat platform required. Students receive unlimited access to all course content for life.
LEARN HOW YOU CAN CONTRIBUTE TO THE TOP HAT MARKETPLACE
Top Hat provides a uniquely flexible authoring tool that allows you to create content for your course in minutes and share it with the Top Hat community. Easily develop and distribute high-impact text, activities, quizzes, videos or questions specific to your course. Authors retain 45% of royalties of content sold through the Top Hat Marketplace.
Contribute to this content