United States History I
Lead Author(s): Sara Eskridge
Student Price: Contact us to learn more
United States History features an interactive timeline, live learning feedback, embedded video automatic grading, and full customizability, covering until 1870.
What is a Top Hat Textbook?
Top Hat has reimagined the textbook – one that is designed to improve student readership through interactivity, is updated by a community of collaborating professors with the newest information, and accessed online from anywhere, at anytime.
---
Top Hat Textbooks are built full of embedded videos, interactive timelines, charts, graphs, and video lessons from the authors themselves
High-quality and affordable, at a significant fraction in cost vs traditional publisher textbooks
Key features in this textbook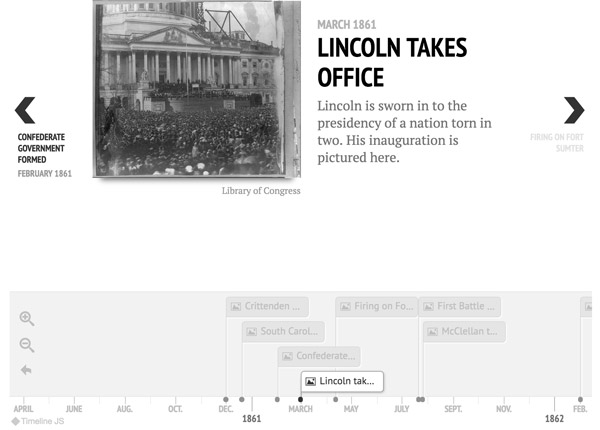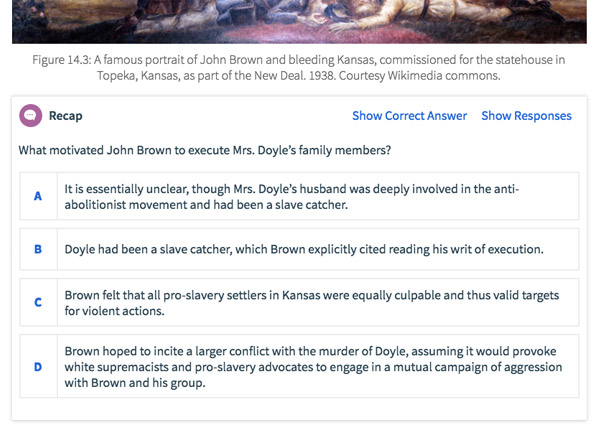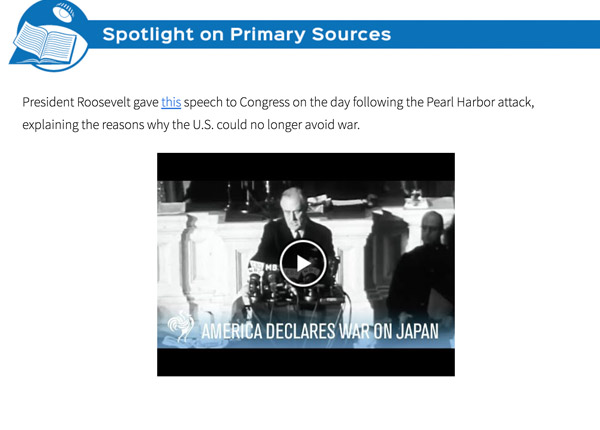 Key features in this textbook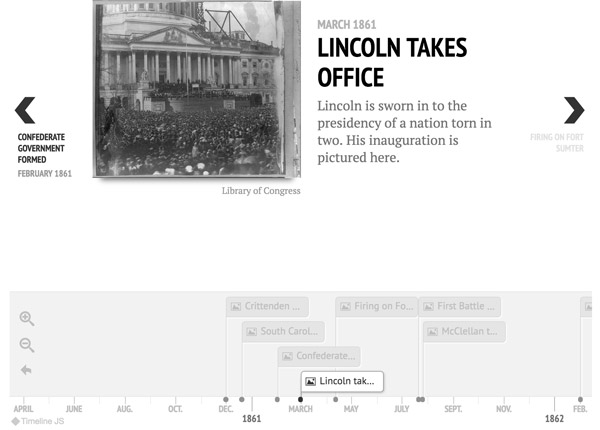 Interactive learning
Extend learning beyond the page with interactive timelines and embedded videos
Provide real-world news clips and articles that relate to current events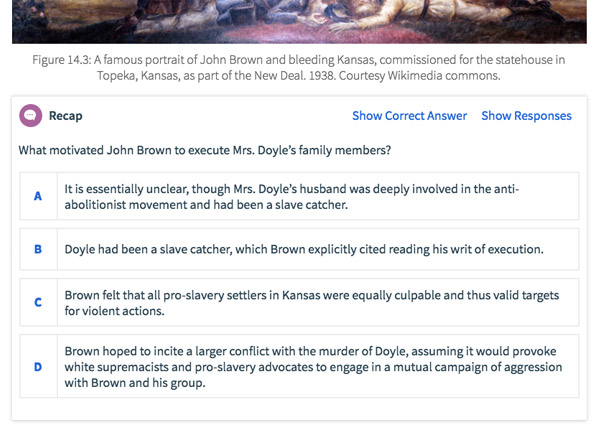 Dynamic assessments
Built-in assessment questions are embedded throughout chapters 
Students get the opportunity to read a little, then do a little 
Your class can test themselves to see what they know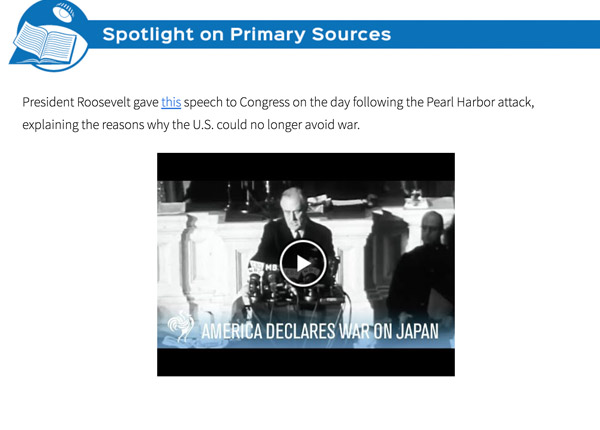 Free primary sources reader
No extra cost for primary sources reader
Students get deeper learning materials on significant historical events
About this textbook
Lead Authors
Sara Eskridge, Ph.D
Randolph-Macon College, VA
Dr. Eskridge is a Professor of History at Western Governors University. She specializes in Civil Rights, Cold War, Southern, and Cultural History. She is the author of Rube Tube: CBS as Rural Comedy in the Sixties (University of Missouri Press, 2019) as well as several articles and book chapters on southern mediated images during the Civil Rights Movement and the Cold War.

Contributing Authors
Andrew Wegmann
Loyola University
Michael Carver
California Polytechnic State University
Michael Frawley
University of Texas of the Permian Basin
Linda Clemmons
Illinois State University
Angela Hess
Cameron University
Sam Nelson
Ridgewater College
Volker Janssen
California State University
Lance Janda
Cameron University
Explore this textbook
Read the fully unlocked textbook below, and if you're interested in learning more, get in touch to see how you can use this textbook in your course today.