Effective Public Speaking
Lead Author(s): George Griffin and Contributors
Student Price: Contact us to learn more
Top Hat Intro Course - Designed to teach the skills and build the confidence your students need to become effective public speakers.
What is a Top Hat Textbook?
Top Hat has reimagined the textbook – one that is designed to improve student readership through interactivity, is updated by a community of collaborating professors with the newest information, and accessed online from anywhere, at anytime.
---
Top Hat Textbooks are built full of embedded videos, interactive timelines, charts, graphs, and video lessons from the authors themselves
High-quality and affordable, at a significant fraction in cost vs traditional publisher textbooks
Key features in this textbook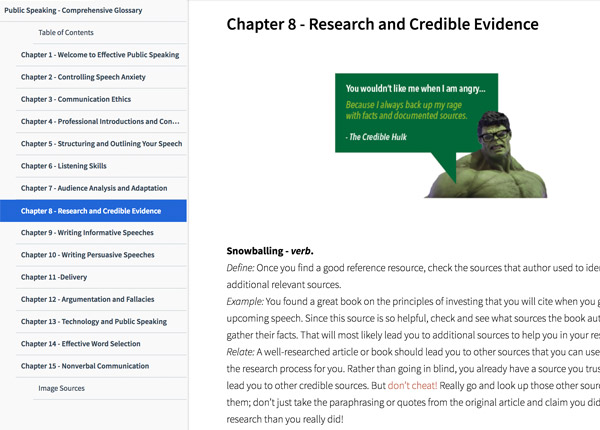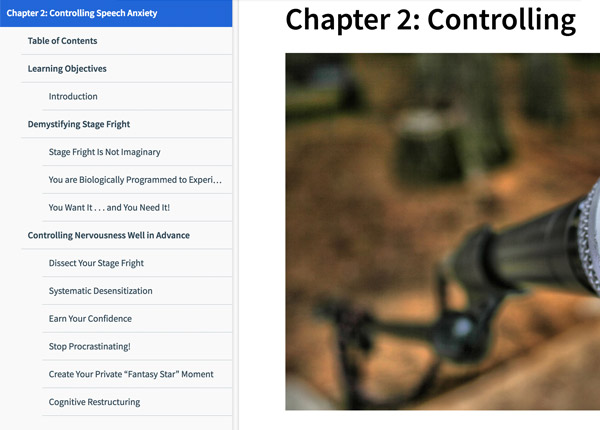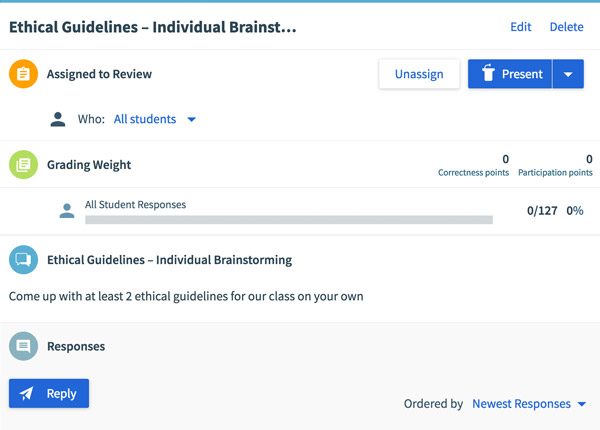 Key features in this textbook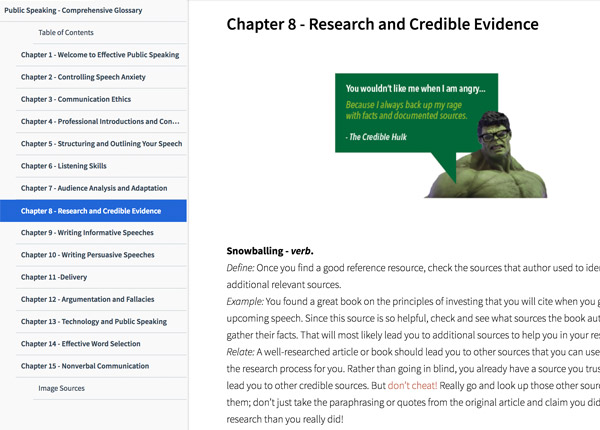 Interactive learning
Over 125 speech videos offer a diverse representation of students presenting common mistakes and best practices
Learners can experience examples "without embarrassment" 
Audio and video assignments allow students to submit speech videos and assignments for professor and peer review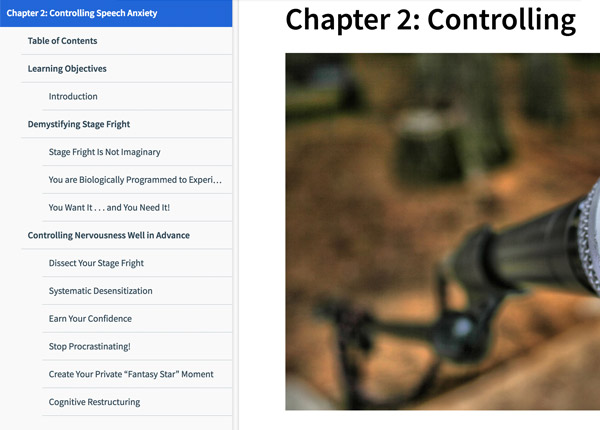 Dynamic assessments
Built-in assessment questions are embedded throughout chapters 
Students get the opportunity to read a little, then do a little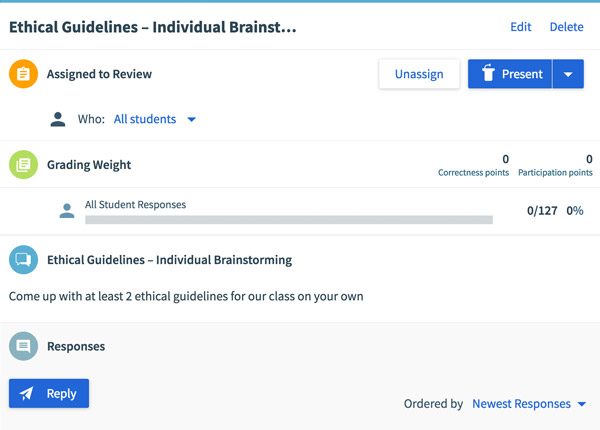 Included slide decks and multimedia features
Instructors get a full set of slide decks aligned to each chapter of the book
Each deck comes with interactive questions, videos and eye-catching visuals
About this textbook
Lead Authors
George Griffin, Professor of Speech
Keiser University
George Griffin earned his degrees at the University of West Florida and Auburn University. He has been teaching college, business seminars and workshops for over 30 years, while still doing public speaking engagements for non-profit organizations. Currently, he is serving as the Professor of Speech at Keiser University, Orlando, and as Adjunct Professor at Stetson University. George is also the author of "STAGE FRIGHT! A Student-Friendly Guide to Managing the Jitters."

Contributing Authors
Wade Cornelius
New Mexico State University
Kathryn Dederichs
University of St. Thomas
Morgan Ginther
Instructional Designer at Texas A & M
Luke Green
St. Cloud Technical and Community College
María Elena Bermúdez
Georgia State University
Daryle Nagano
El Camino College
Wendy Yarberry
Florida State College at Jacksonville
Allen Davis
Indiana University
Jasmine Roberts
Ohio State University
Krista MacDonald
Doña Ana Community College
Explore this textbook
Read the fully unlocked textbook below, and if you're interested in learning more, get in touch to see how you can use this textbook in your course today.