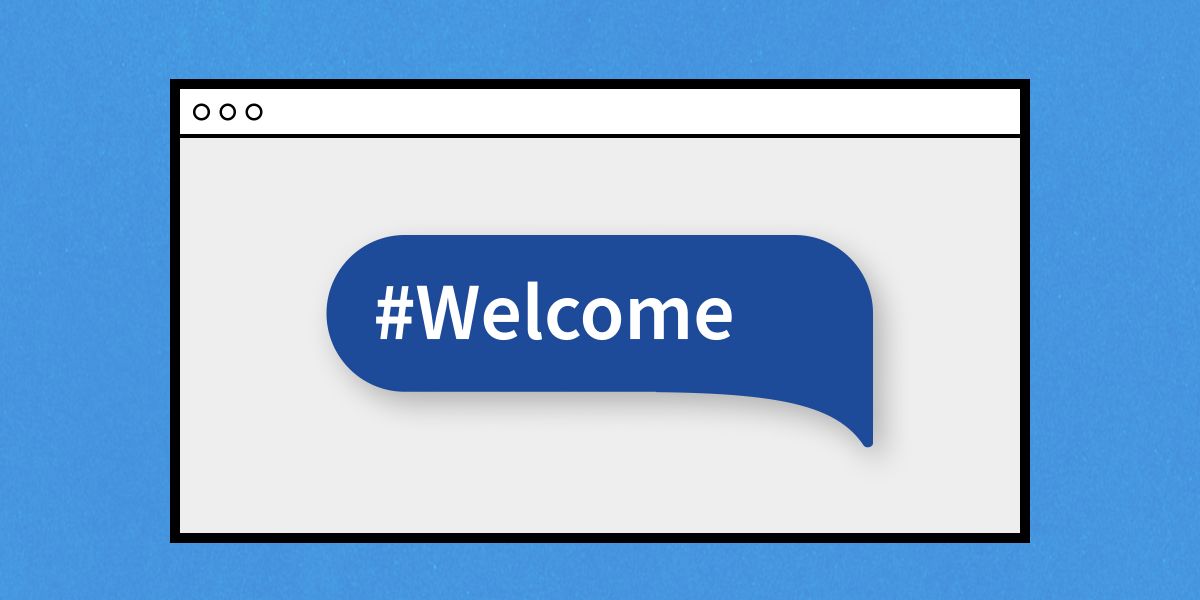 Imagine you are a college freshman starting classes this Fall. In all likelihood, your campus is closed and you are attending classes online. You can't walk into a lecture hall and introduce yourself to the students sitting next to you. You can't walk to the front of the room and exchange words with your professor. All of the activities we take for granted with an in-person higher ed experience—exchanging notes with fellow students, asking a question during class because you didn't understand—now look completely different. And that leaves your students feeling alone. Isolated. Disconnected.
The success of every student is determined in large part by their sense of connection with the people who fill a classroom—virtual or otherwise. But with so much uncertainty surrounding the Fall semester, and institutions shifting to online and blended learning formats, having the tools to create meaningful connections, humanize the learning experience and build community inside and outside the classroom is more important than ever.
These are just a few of the reasons why we created Slate. Integrated within the Top Hat online active learning platform, Slate provides simple, easy to use community building and communication tools that empower students to get the most out of their academic experience—whether learning online or in a physical classroom. Slate gives students and faculty a single destination to chat with one another, engage in video discussions, create groups for projects and collaboration, and share important resources. Our goal is to ensure every faculty member and every student feels part of a vibrant learning community, wherever learning takes place.
The best part? Slate is included in Top Hat Pro and as part of Top Hat Basic, which is available to all instructors free of charge! In launching Slate, our vision is to make life better for students and faculty in three important ways:
Building community: We want to enable students to have natural conversations, spark engaging discussions and help them create meaningful connections with faculty and one another.
Enabling collaboration: We want to improve the overall academic experience by making it easy for groups to come together inside and outside of class to collaborate on ideas, coursework and broader campus initiatives.
Improve social outcomes: Some of the most important aspects of college life happen between classes. We want to provide a secure, digital space for students to share and hear about important information, useful services, as well as activities and opportunities available to them outside of class.
We've been beta-testing Slate with thousands of students these last few months, including at the California Polytechnic University where 93 percent of students said that Slate "improved the sense of community" in their course. This incredible response has a lot to do with the fact that Slate is easy and natural for students to use, just like their favorite messaging apps. I'm excited to tell you that as part of Top Hat Basic and Top Hat Pro, each student enrolled in the Top Hat platform will have automatic access to the Slate environment!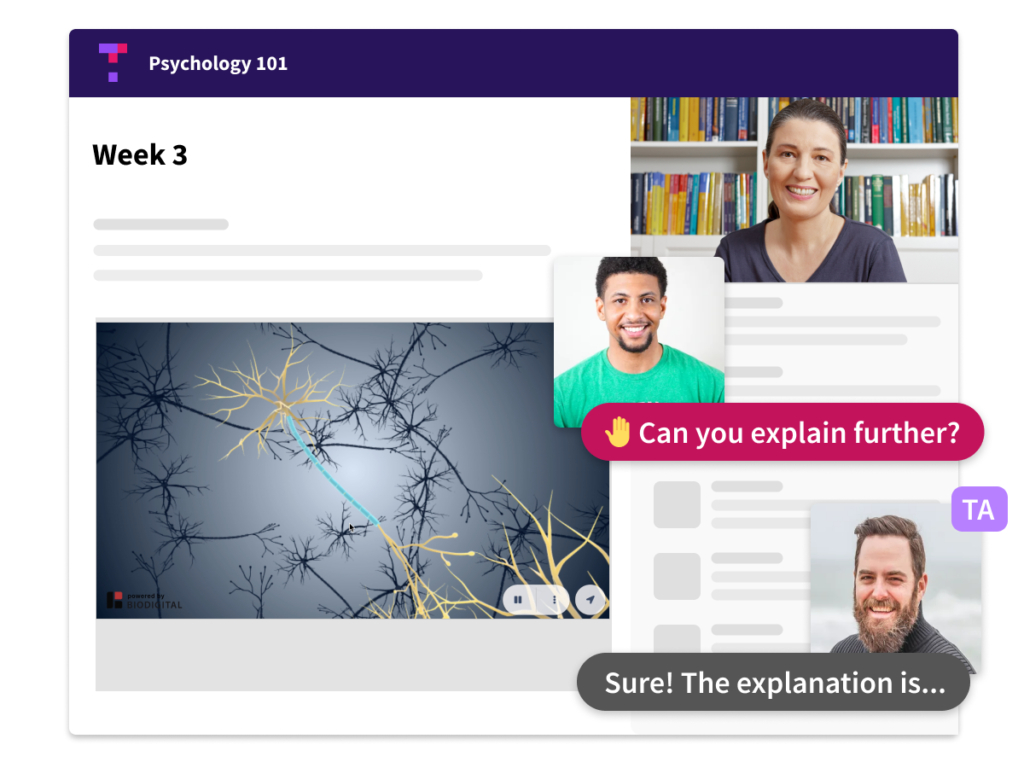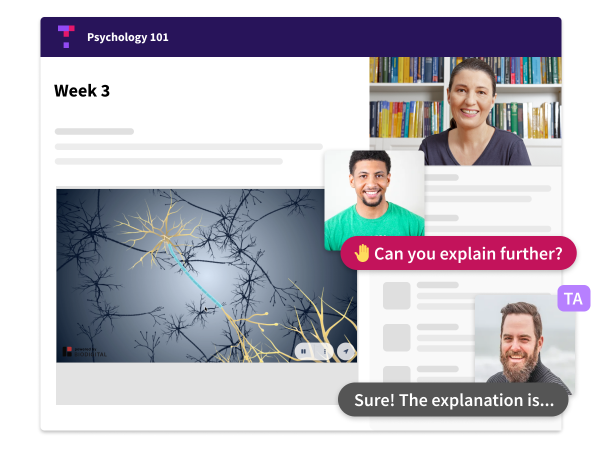 Create a sense of belonging
Prior to class time, you can share announcements and updates through Slate, all within the same platform you use to deliver your course content. During class sessions, Slate's live chat feature enhances the learning experience by providing a space for students to share comments, 'raise their hand' to participate in class through live video and react using their favorite emojis. You can also use Slate to host polls, contests and low-stakes assessments to understand where students are at and share the results with the entire class. Integration with the Top Hat Gradebook and Weekly Course Report also allows you to identify areas where students are struggling, and leverage these insights to dig more deeply into concepts that are proving difficult for students.
Enable collaboration outside the classroom
We're making it easy for students to make the most of every learning opportunity. Students can create their own dedicated channels to engage with their peers for projects and study sessions using chat or by easily switching to video conferencing. Professors can be included in group channels, allowing you to check in on student progress, moderate discussions, provide guidance and answer questions on the fly. Our goal is to extend active learning outside of the classroom by supporting team-based activities that get students working together.
Enrich the overall student experience
Slate offers a safe online environment for students to connect with you and their peers, and supports both Android and iOS devices. Students can engage with each other individually or in groups by creating their own dedicated channels—whether for projects or simply as a place to share interests and come together socially. You can also use Slate to host virtual office hours through live video or respond to student questions using chat, allowing you to connect in real-time rather than suffering through the frustrating lag of email exchanges.
Perhaps most important of all, Slate adds a healthy dose of fun to the learning process. As Demian Hommel, a professor at Oregon State University told us, "we've done Giphy competitions on Slate, which encourages students to share their content creations. The ability for students to share together in a common space is profound."
With so much learning destined to happen remotely this Fall, we cannot take for granted the sense of community that happens as a natural part of the traditional classroom experience. Regardless of how you teach, Slate will help you bring people together to share, engage with one another and build the sense of community that is so important to today's students. After all, the more engaging and more human we can make learning, the more students will see value in pursuing a higher ed degree.
Learn more about how you can create an engaged learning community this fall when you use Slate with Top Hat.
Book a 1:1 consultation today: