Customer Story
Creating
Bespoke Content

with Top Hat's Co-Development Partnership Program
3,000
students taught yearly across two Career Readiness courses
2
co-developed Top Hat content solutions for Fall 2022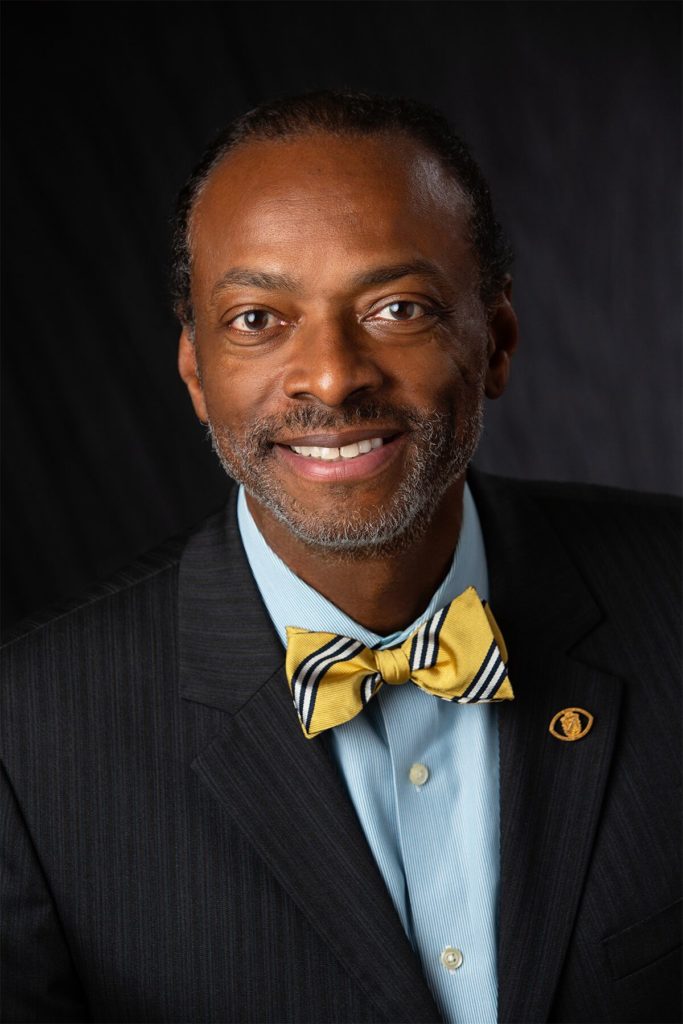 The Challenge
Neither off-the-shelf nor custom learning solutions were meeting Cravens' needs
Settling for a one-size-fits-all textbook. Adopting outdated content that doesn't reflect the unique identities of your students. Housing articles and multimedia across various platforms and trying to track how learners interact with the material. These challenges are all too familiar for so many educators. And this was the situation Sherad Cravens found himself in when searching for the right learning solution for his Career Readiness courses.
A Professor of Marketing at the University of Oklahoma's (OU) Price College of Business, Cravens has a full plate, teaching practical and application-based courses to 3,000 students. Lacking consolidated course materials to meet his needs, he initially curated a text pulling from a traditional publisher's Principles of Management and Business Communications offerings. But he quickly found that even this custom text was still inconsistent with his lectures, and did not shine a light on the corporate sponsors that work so closely with his students. "I needed something bespoke and truly unique to the needs of my students and to the needs of our employer partners that are hiring and investing in our students," Cravens says.
Because of his relationship and success in using Top Hat's dynamic courseware to measure comprehension and increase engagement during lectures, Cravens looked to Top Hat for help. He identified Top Hat's Co-Development Partnership Program as the unique solution he was looking for to make learning personalized to his course and the career goals of his students.
The Solution
Creating bespoke content designed specifically for OU's Career Readiness courses
The content created through Top Hat's Co-Development Partnership Program deviates from both the one-size-fits-all and traditional custom textbook approach. With Co-Development, educators get content built exactly to their specifications and to the needs of their course, without having to write the text itself. Realizing he no longer had to mold pre-packaged chapters to fit his curriculum, Cravens provided the Top Hat Co-Development team with his desired learning objectives and noteworthy topics he wanted to teach. He also shared current and relevant topics that his students wanted to learn.
After getting a deeper understanding of Cravens' challenges, Top Hat hired authors, pedagogical experts, and instructional designers to create a truly tailored, bespoke content solution. Top Hat covered all production costs including project resources and managing content developers, ensuring a high-quality, accessible and affordable final product. It is a win-win for both student and educator.
Cravens' text is embedded with relevant case studies and events that matter to OU students. Illustrations of campus, graphs of OU alumni career paths and videos from companies that recruit heavily at the institution are all present. Not only does this make learning more interactive and relatable to students, it provides a glimpse into the workplace culture and values of prospective employers. "Our corporate partners like First Fidelity Bank are now able to talk to students about their career opportunities and culture and present to them using the curriculum that Top Hat created specifically for the Co-Development Partnership Program," Cravens proudly shares. Top Hat's dynamic courseware platform also allows him to update questions, discussions, case studies and employer profiles anytime he needs.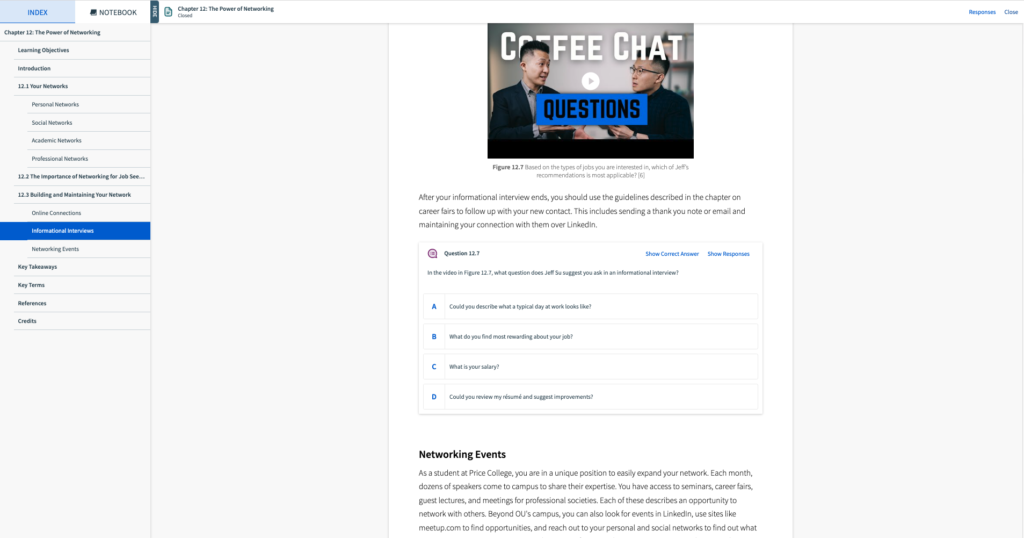 The Results
Helping turn Cravens' dream content into a reality
Among its many benefits, Cravens' co-developed Top Hat content solutions have allowed students to learn about businesses they are familiar with. "The text is consistent with this digital-first generation. The format is what they are accustomed to so it's very intuitive. And because of that, we've seen an increase in student engagement and attendance," Cravens says. In-chapter questions also offer instant feedback—giving both students and Cravens an opportunity to make sure challenging concepts stick.
Career preparedness doesn't just start and end within Cravens' classroom. The Top Hat partnership ensures that every graduate and former student of his has the resources available to prepare for their next career move. "Alumni will have lifetime access to their Top Hat textbook: an evergreen text that helps them make appropriate connections with the material to what's going on in their lives," he says.
"The text is consistent with this digital-first generation. The format is what they are accustomed to so it's very intuitive. And because of that, we've seen an increase in student engagement and attendance."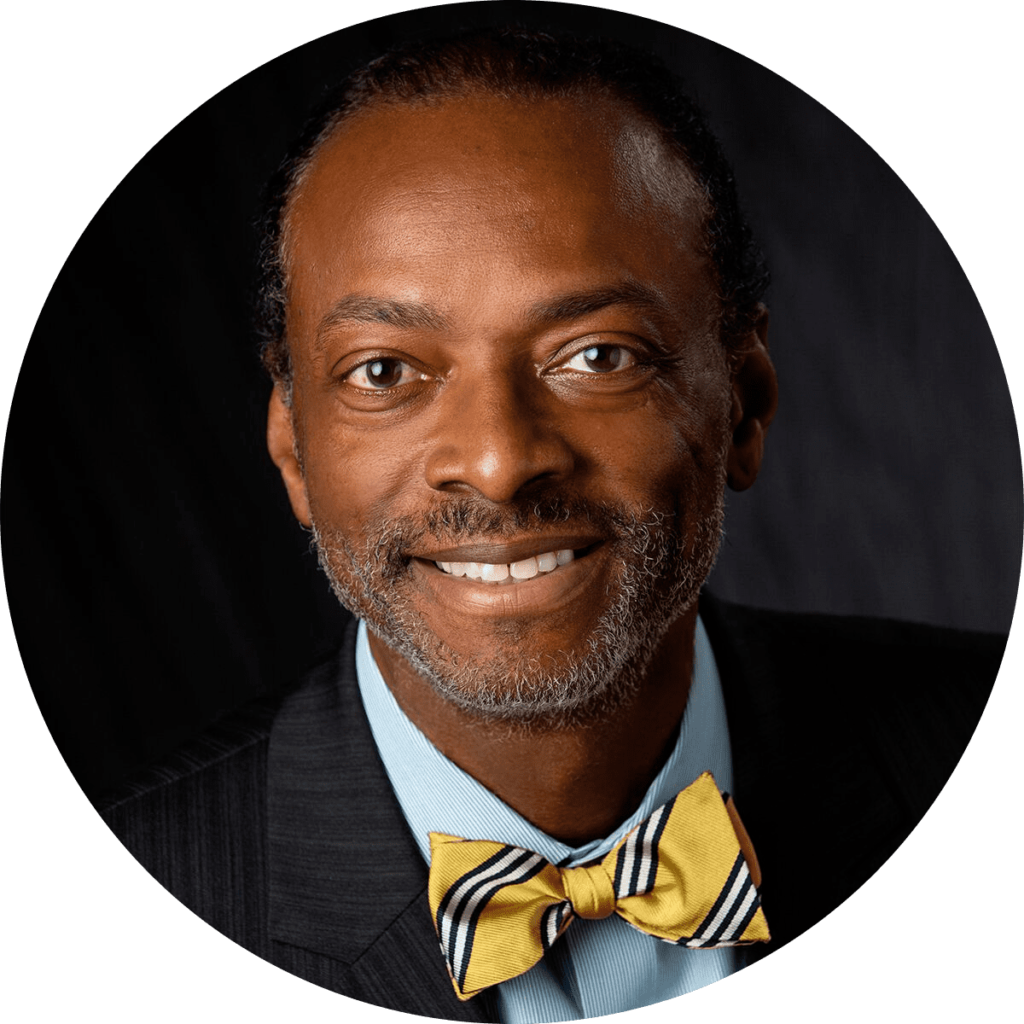 Sherad Cravens
Instructor of Marketing and Supply Chain Management at The University of Oklahoma
Land Acknowledgement Statement
"Long before the University of Oklahoma was established, the land on which the University now resides was the traditional home of the "Hasinais" Caddo Nation and "Kirikirʔi:s" Wichita & Affiliated Tribes.
We acknowledge this territory once also served as a hunting ground, trade exchange point, and migration route for the Apache, Comanche, Kiowa and Osage nations.
Today, 39 tribal nations dwell in the state of Oklahoma as a result of settler and colonial policies that were designed to assimilate Native people.
The University of Oklahoma recognizes the historical connection our university has with its indigenous community. We acknowledge, honor and respect the diverse Indigenous peoples connected to this land. We fully recognize, support and advocate for the sovereign rights of all of Oklahoma's 39 tribal nations. This acknowledgement is aligned with our university's core value of creating a diverse and inclusive community. It is an institutional responsibility to recognize and acknowledge the people, culture and history that make up our entire OU Community."