The Ultimate Guide to OER: How You Can Improve Educational Content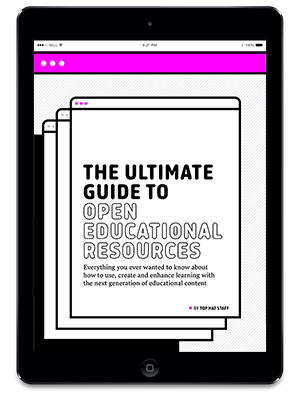 Essential tips and resources for:
Professors and instructors
Post-secondary administrators
Educators struggling to connect with Generation Z
Open Educational Resources (OER) are the future of educational content—professors want educational materials that are more engaging, more easily updated and adaptable to individual instructor's needs and more affordable for students. Because OER is easily customizable and delivered directly to students' mobile devices, it's more than a replacement for textbooks—it's an entirely new model for educational content creation and sharing. That's why we've written The Ultimate Guide to OER.
The Ultimate Guide to OER explains why traditional educational content no longer meets the needs of today's educators or students, and why professors need to embrace OER if they hope to increase student engagement and success rates.
This handbook will:
Explain why conventional educational content is no longer adequate
Discuss why professors need to embrace OER if they hope to increase student engagement and success rates
Demonstrate how administrators and faculty alike can benefit from adopting OER content
Outline strategies professors can use to find and incorporate OER into classrooms
Fill out the form to download your e-book