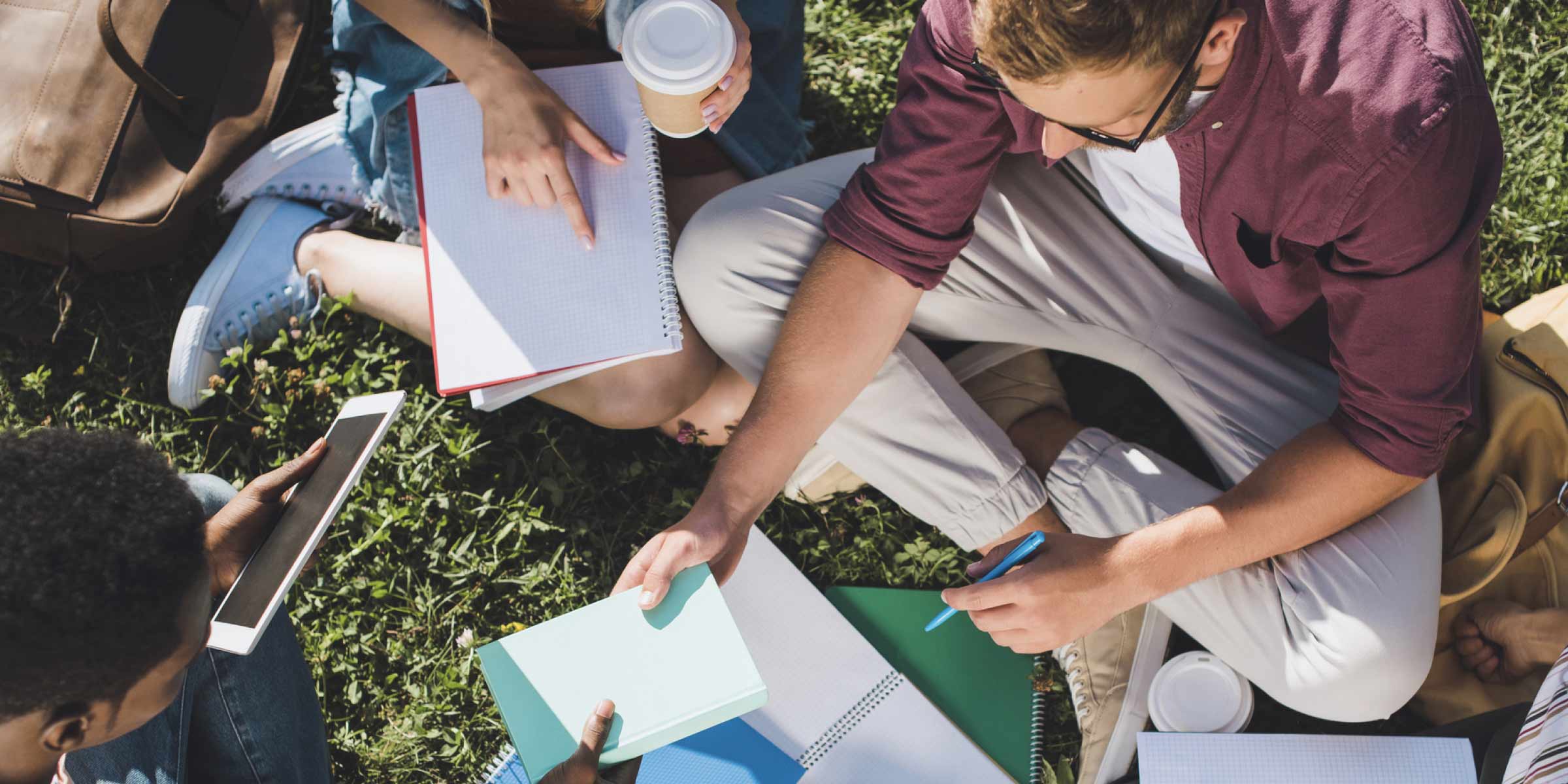 Stacey Spiehler, a college student from Oxford, MS, put out a call on Twitter asking her followers to offer guidance for the college students who'd soon be going into their first year.
Please quote tweet this with your best advice for someone starting their freshman year of college on Monday.

— Space Sugar J. Spiehler (@StaceyJSpiehler) August 18, 2019
To say it struck a nerve may be an understatement: The Tweet garnered over 800 retweets, 5,880 likes and hundreds of pieces of advice from professors, students, comedy writers, authors and more. Here are 12 of the best pieces of advice solicited from the Twittersphere.
1) Don't be overly concerned with perfectionism
– the point of school is not to make every assignment perfect
– turning in incomplete work or work that isn't your best is better than not turning it in at all
– destroying your own health in an attempt to do better at school is counterproductive and not worth it! https://t.co/bamTVEOwSf

— cool dad ➡ Lightbox Expo (@spaceagecats) August 20, 2019
2) Set your own pace
Don't listen to the people who say with confidence they don't need to go to lectures or do assignments .

These people fail.

Being clever isn't worth peanuts if you don't learn early to foster a healthy and maintainable work ethic. https://t.co/S7W9Fm8c4O

— Pope (@Champagnep0pe) September 2, 2019
3) Utilize the countless possibilities
Take advantage of all your college's resources: clubs, professors, equipment, study rooms, libraries, gyms, concerts, etc. A lot of that stuff stops being free when you leave school. https://t.co/S4tDFuUcUG

— Rose [going to Kalahari-con] (@roseofbattle) August 20, 2019
4) Go to office hours
You don't need a question to attend your prof or TA's office hours. You can go and intro yourself. You can ask them about how they started what they are doing. You can tell them about yourself. You can ask them about their research. You can tell them about your goals. https://t.co/Jm44VmiPne

— Ashley T. Rubin (@ashleytrubin) August 20, 2019
5) No, really, go to office hours—as well career fairs, speaking engagements and more
Talk to your professors, go see them during office hours. Take advantage of the resources at your finger tips. When you feel overwhelmed, go to the counseling center. Go to career fairs, grad school fairs, guest speakers, etc. Experience as much as you can, you won't regret it. https://t.co/hm91mhDc4P

— Ashlyn Scott (@AshlynD_Scott) August 27, 2019
6) Broaden your interests
Engineer? Take fiction writing. Business major? Take Oceanography. The more you can diversify your college experience the better. That goes for friends, bars and classes. https://t.co/yUhgZ03Ssb

— Christopher Heady (@heady_chris) August 22, 2019
7) Take control of your schedule
You may think having 30-60 minute breaks between your classes is a good idea, but it's not. Squish 'em back to back as best you can and leave the rest of your day free for whatever else you need to do. https://t.co/MIEigBMyjH

— 🍂 Autumnish 🍂 (@TrickGeodetics) August 20, 2019
8) Try new things
If the only thing you're doing is putting your head down to study then you're doing college wrong. Your job is to try things. To follow your curiosity. Most ppl will never have so many opportunities (clubs, part-time jobs, networking) at their fingertips again. Don't waste it! https://t.co/SN4uslHgXC

— The Luxe Strategist (@luxe_strategist) August 20, 2019
9) But make sure to still go to class
Go. To. Class. You're not paying money to not be there. People make jokes about being able to skip whenever they want but you will absolutely fall behind and your GPA will suffer. If you have to miss, communicate with your professor, see if you can borrow notes, make up for it. https://t.co/w0mo34wa78

— ʅιѵ (@HothWitch) August 20, 2019
10) Don't be afraid to ask for assistance
Actively seek out help – go to your lecturers' office hours, talk to a counsellor, ask older students for essay and exam advice. Unlike school, you'll most often be met with empathy and understanding and kindness. https://t.co/usrxiNnZKk

— Gráinne Ní Sheasnáin (@grainne_stn) August 20, 2019
11) Challenge your own beliefs
Engage in discussion/debate, verify/falsify everything you had in your head—hidden assumptions, prejudices, stereotypes, unchecked premises, false recall, inaccurate historical stories, etc.

That, and of course, have fun! 🙈 https://t.co/33w2J4okM8

— Cania (@Cittairlanie) August 20, 2019
12) And, of course, do your readings
Do all the readings before classes. https://t.co/EYp9NFdG6y

— gula arendt (@collaredpika) August 20, 2019
Want to ensure you're giving your students the best chance to succeed in the classroom? Check out our toolkit designed to fuel in-class engagement.