Classroom Quiz Maker
Professors and higher education leaders can generate and publish interactive quizzes for the classroom online with Top Hat's online quiz maker. Use your own questions or pre-made quiz banks to devise a comprehensive quiz that can be used for summative or formative assessment.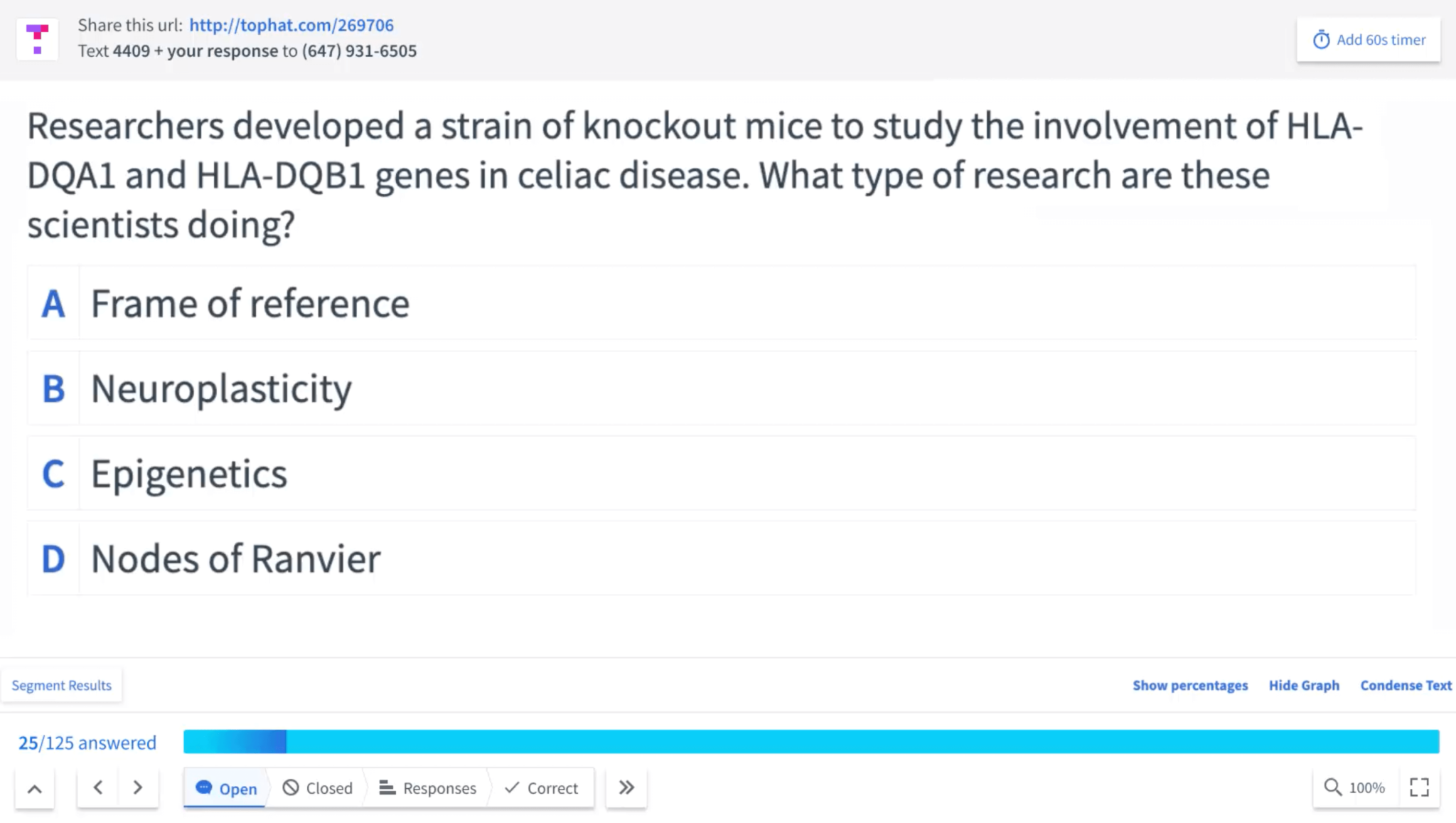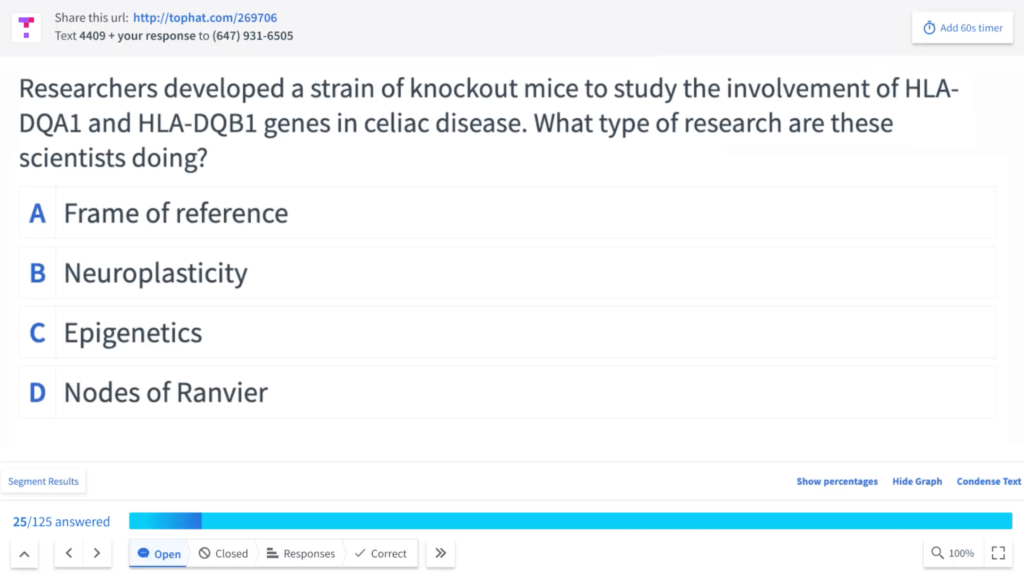 A simple way to create online quizzes
Top Hat's online quiz maker for teachers represents a quick and easy way for professors and higher education leaders to make quizzes for learners that look great, and effectively assess understanding of the material. Various types are available, with a customized look and feel. Use the creator for short quizzes to present during lectures that capture formative assessment or promote discussions, or upload in-depth quizzes that count toward summative assessment.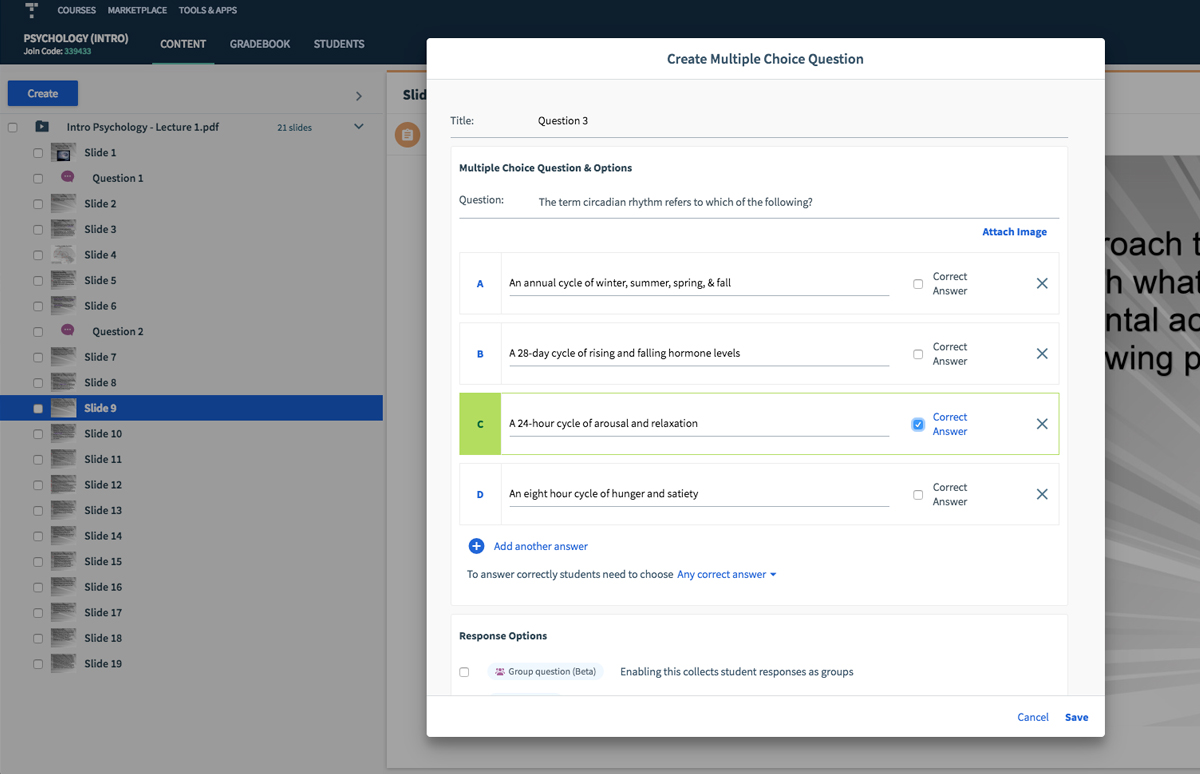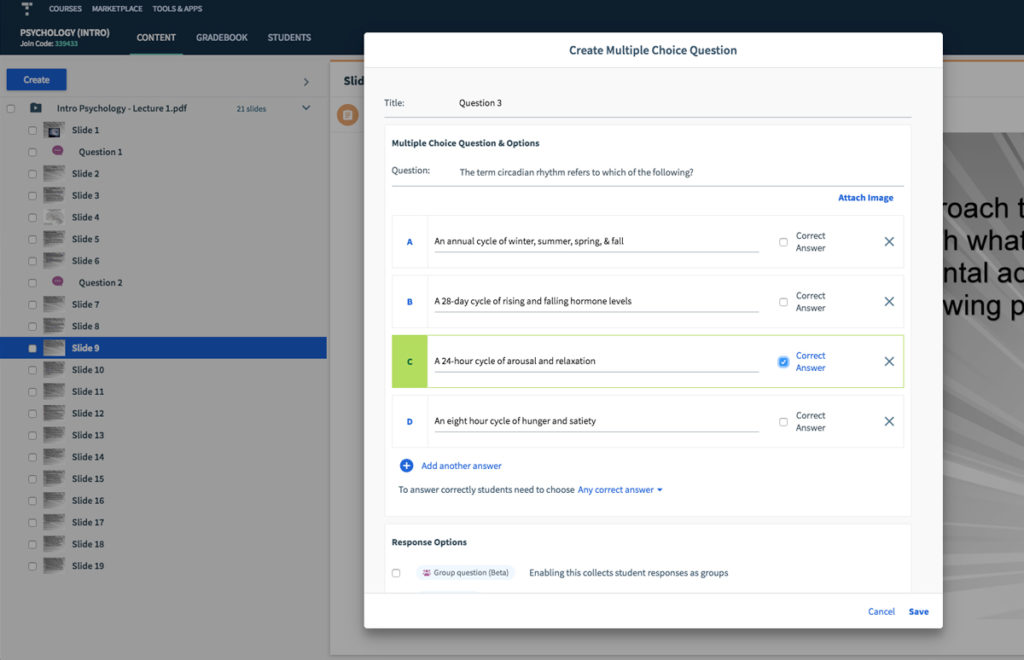 Add your own question or choose from our pre-made selection
You can create your own questions for the web-based quiz, or leverage the Top Hat Marketplace virtual toolkit and library as a resource for questions that pertain to your area of study. Questions can be created and are available in various popular formats, including multiple-choice questions, word answer, numerical answer, true or false and fill-in-the-blank. Create a customized quiz that meets your individual needs, and looks great, too.
Get help from the Top Hat Marketplace
By making use of the Top Hat Marketplace, you can get quizzes up and running in less time, and on-the-fly when needed for use within lectures. Once devised, analyze the results to gauge how well students are understanding a concept, and decide if you should focus a lecture on further explanation of that same concept, or can modify the approach and comfortably move ahead to the next concept. The Top Hat team is available to help with instructional and curriculum design as needed.
Online quizzing anytime, anywhere
Top Hat's online quizzes can be created, then presented in class, between lecture Powerpoint slides, for example, or in a more structured setting and specific date and time. They are always secure, and students use their own devices to take the quiz, logging in using a unique code and the Top Hat app. The results are presented quickly and can be used within a class to encourage discussion, collaboration, and interactive participation; or as a basis for future assignments.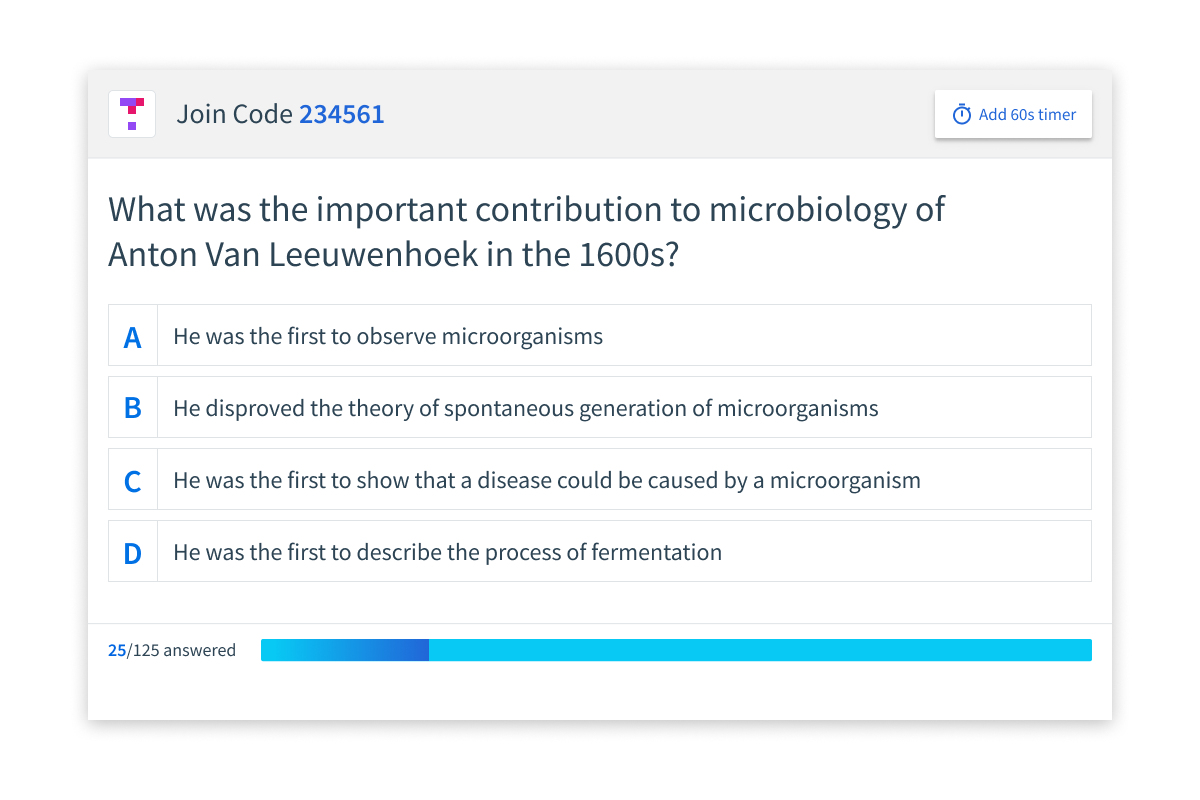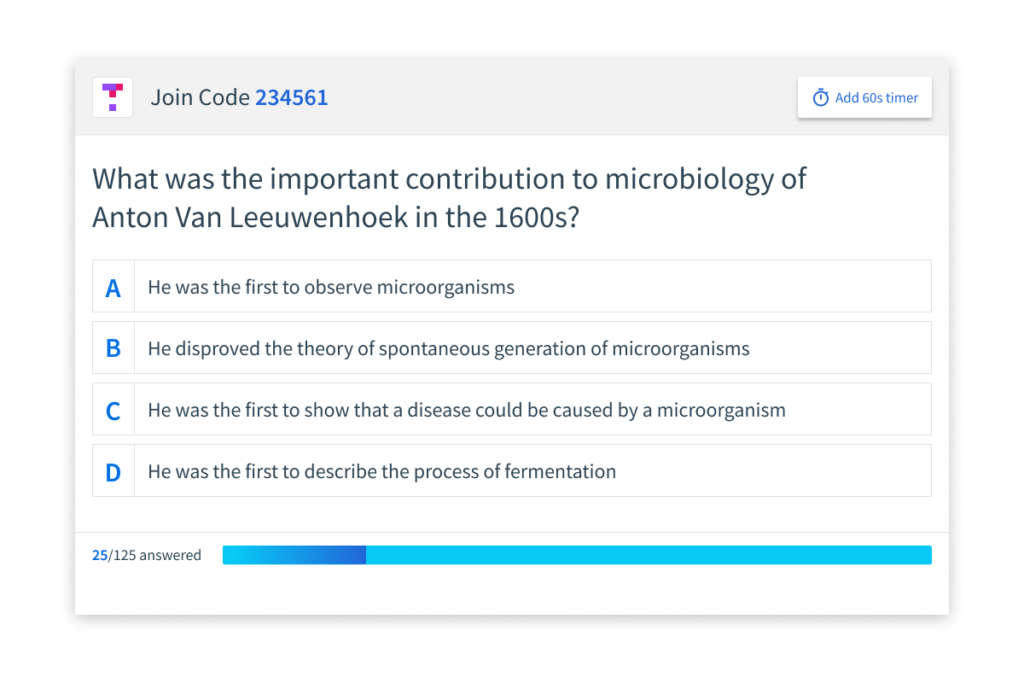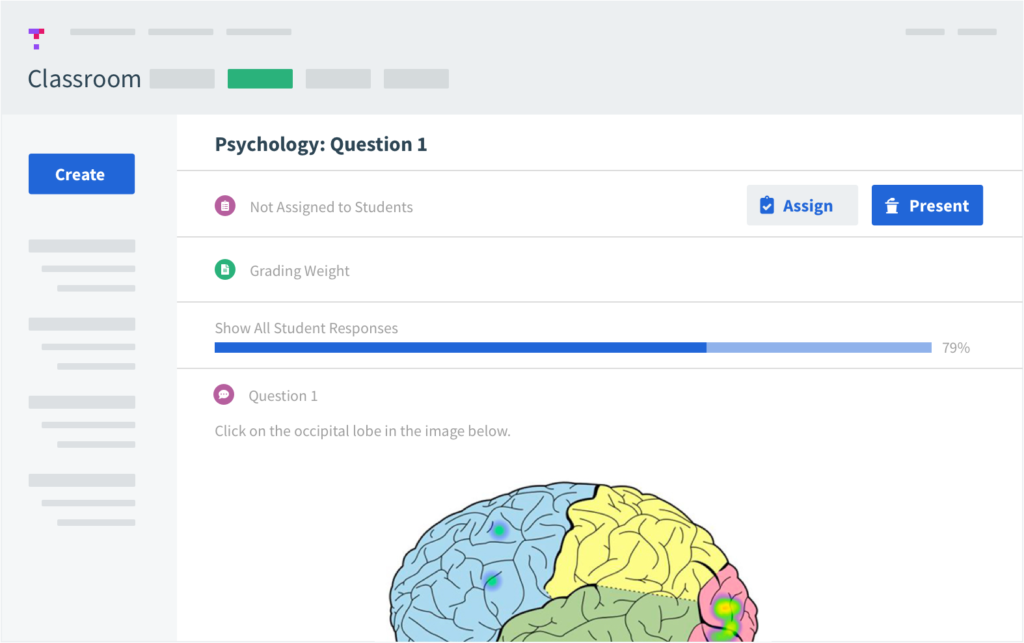 Host quizzes on a variety of devices
Using Top Hat's online quiz maker, the quizzes can be easily administered to a student's mobile device, including an iPhone or Android smartphone, tablets, laptops, and Chromebooks. No additional software is required, just the devices the students already have on hand in order for them to take the quiz.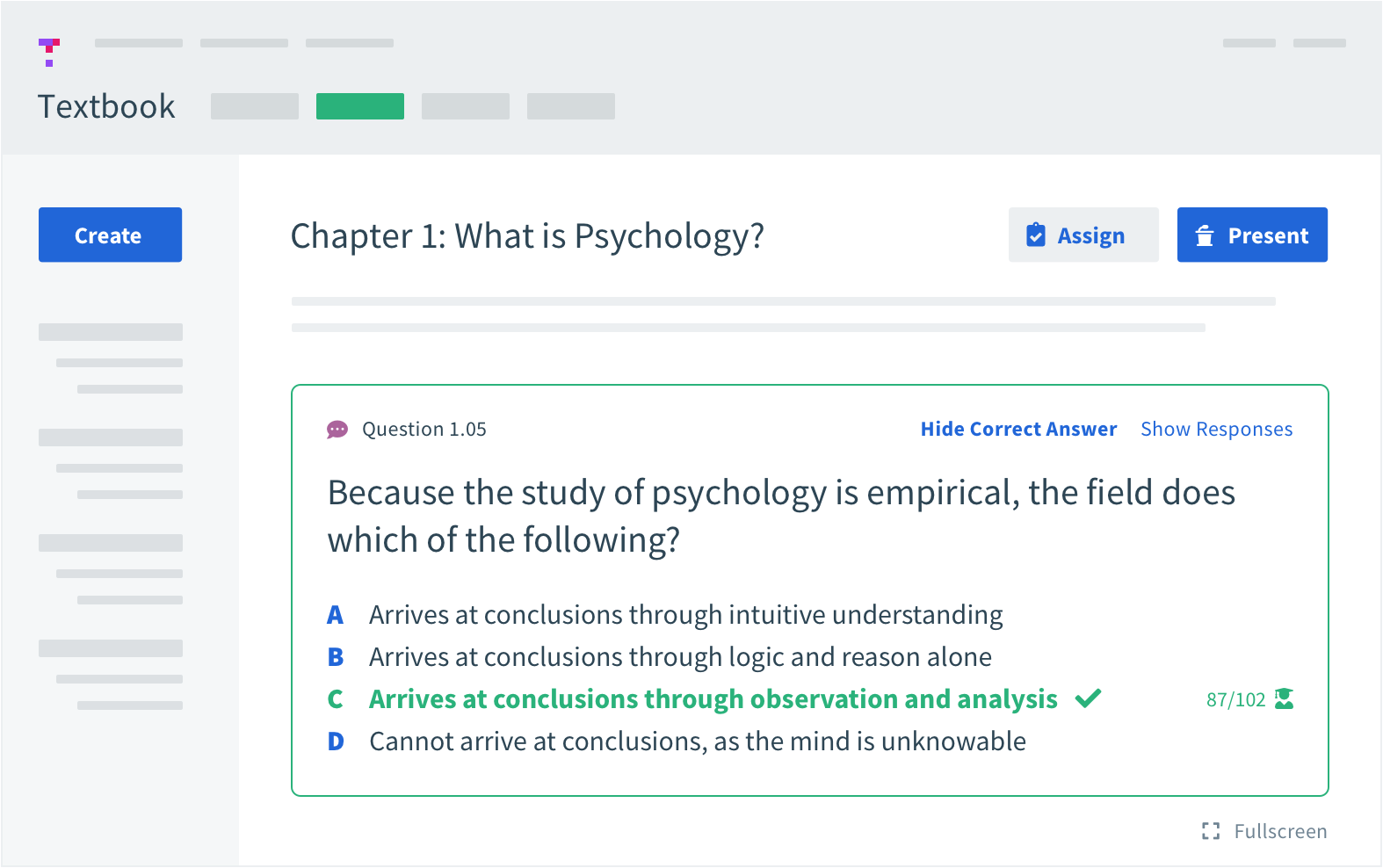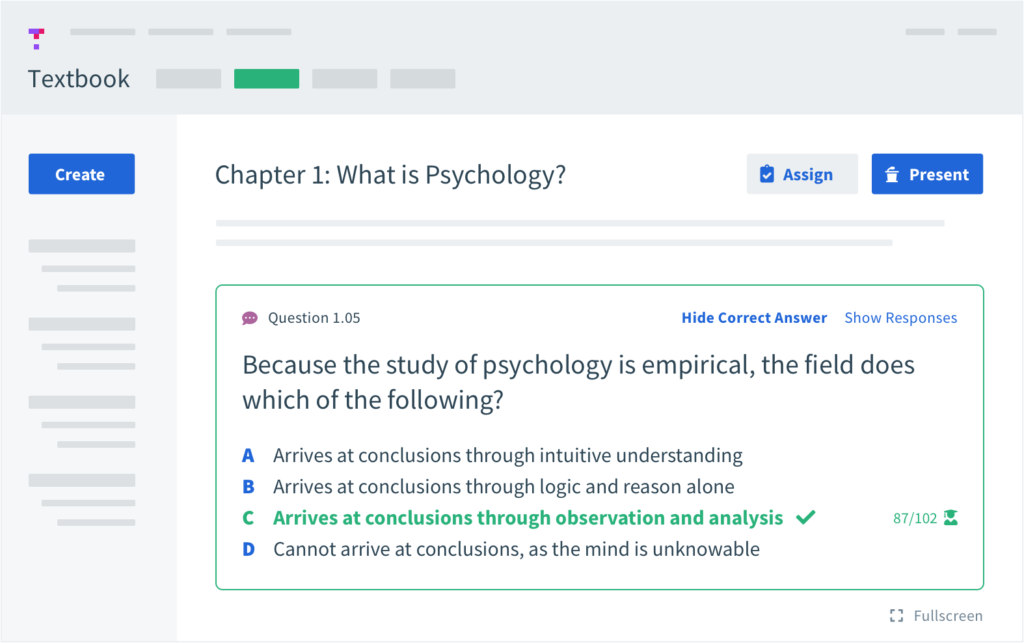 Facilitate polls and ask questions in class
Gauge student comprehension and understanding on the fly. With Top Hat's classroom app you can embed interactive polling questions between your slides to create seamless presentations aligned to your lecture plan. With multiple question and discussion types, such as click-on-target, word clouds, graphing questions for math and even video submissions, Top Hat can really let your creativity in the lecture setting come to the fore.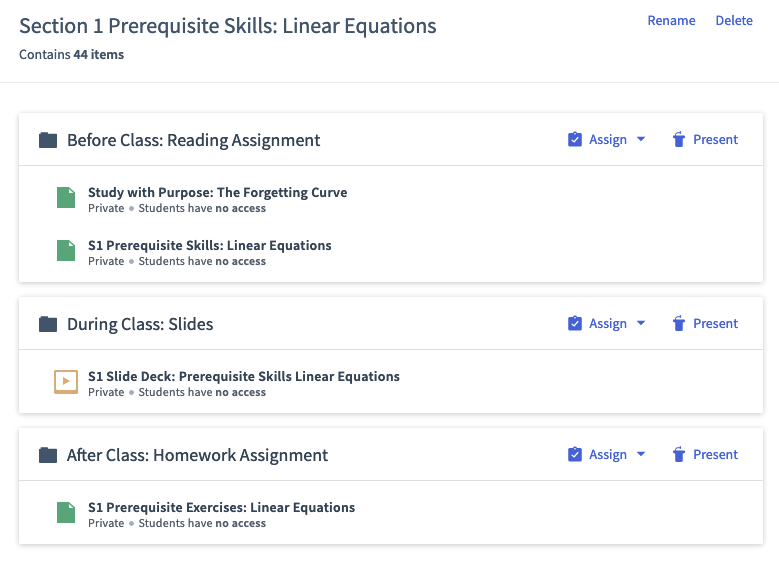 One intuitive platform, all tests
A single platform can be used to create and administer all online quizzes, tests, surveys, questionnaires, polls, and exams. It can start with a basic weekly poll to check attendance or a simple short answer quiz to get students' opinions on a controversial topic, all the way up to midterms and final exams. Because the results to online quizzes are presented immediately, you don't have to worry about doing the calculations yourself, thus being able to focus more time on creating a strategy for students, and working with them on concepts they might be struggling with. Students will appreciate getting immediate feedback as well, so they can address concepts they don't yet understand and examine material further as homework, or refocus their energy on new content if they have demonstrated sufficient competency. Opinion-based quizzes can also open their minds to other viewpoints of classmates, and encourage discussion, collaboration and debate.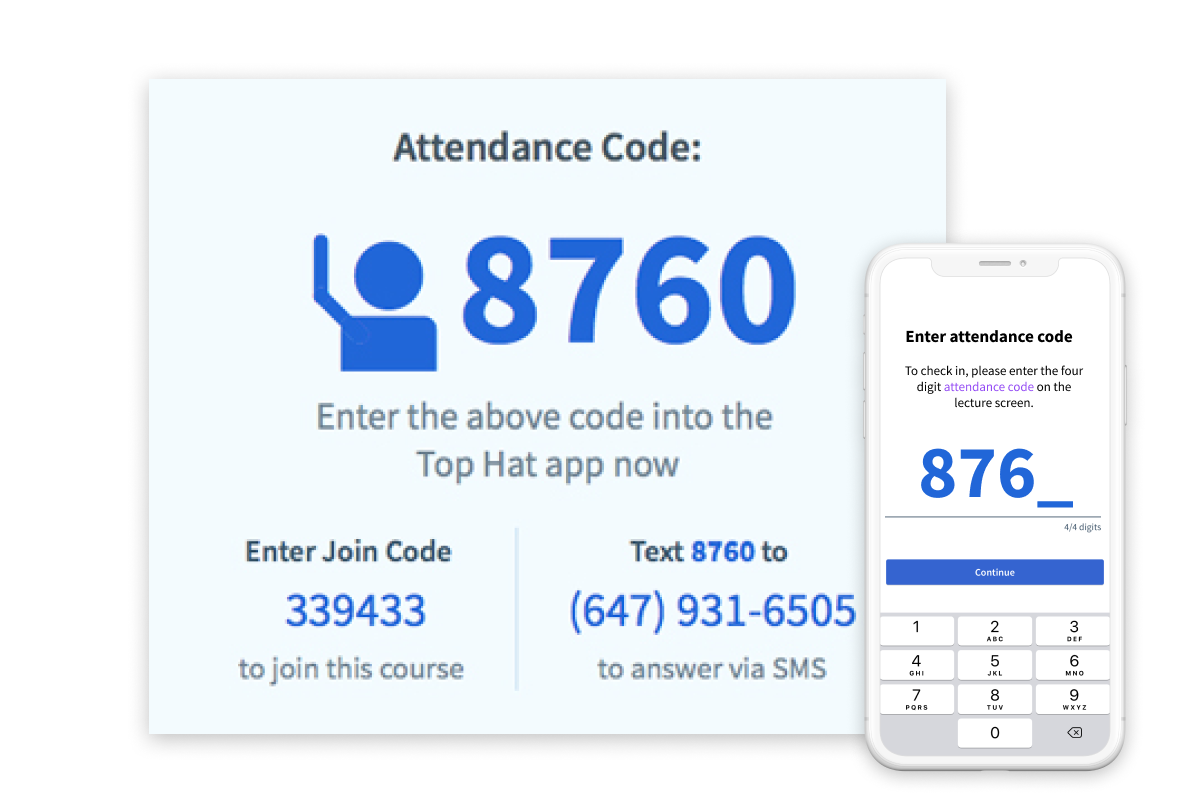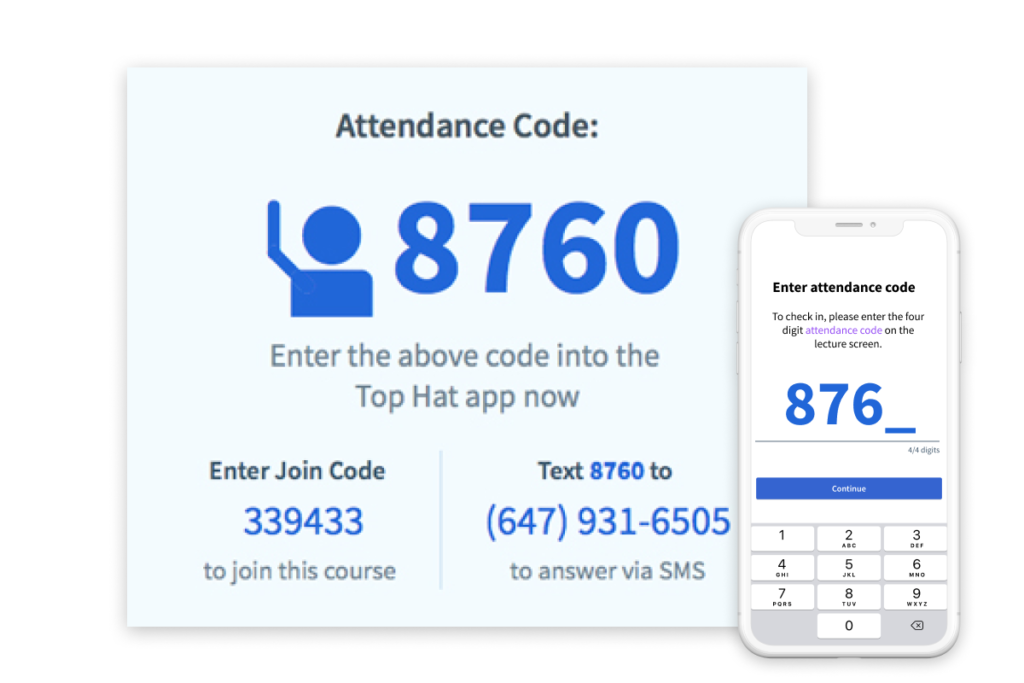 No cheating, absent quiz-taking
Students are not able to take a test unless they are physically present. The Top Hat platform includes a unique, auto-generated code that is given out in the lecture that students must use in order to register for attendance. Additionally, the quiz software can determine the student's location to further ensure that they are indeed present. Students can't cheat either, thanks to Top Hat's proprietary algorithms that monitor activity patterns online during the test period, and can lock a student out if unacceptable behavior is detected. Upon further inspection, the educator can let the student back into the test if necessary.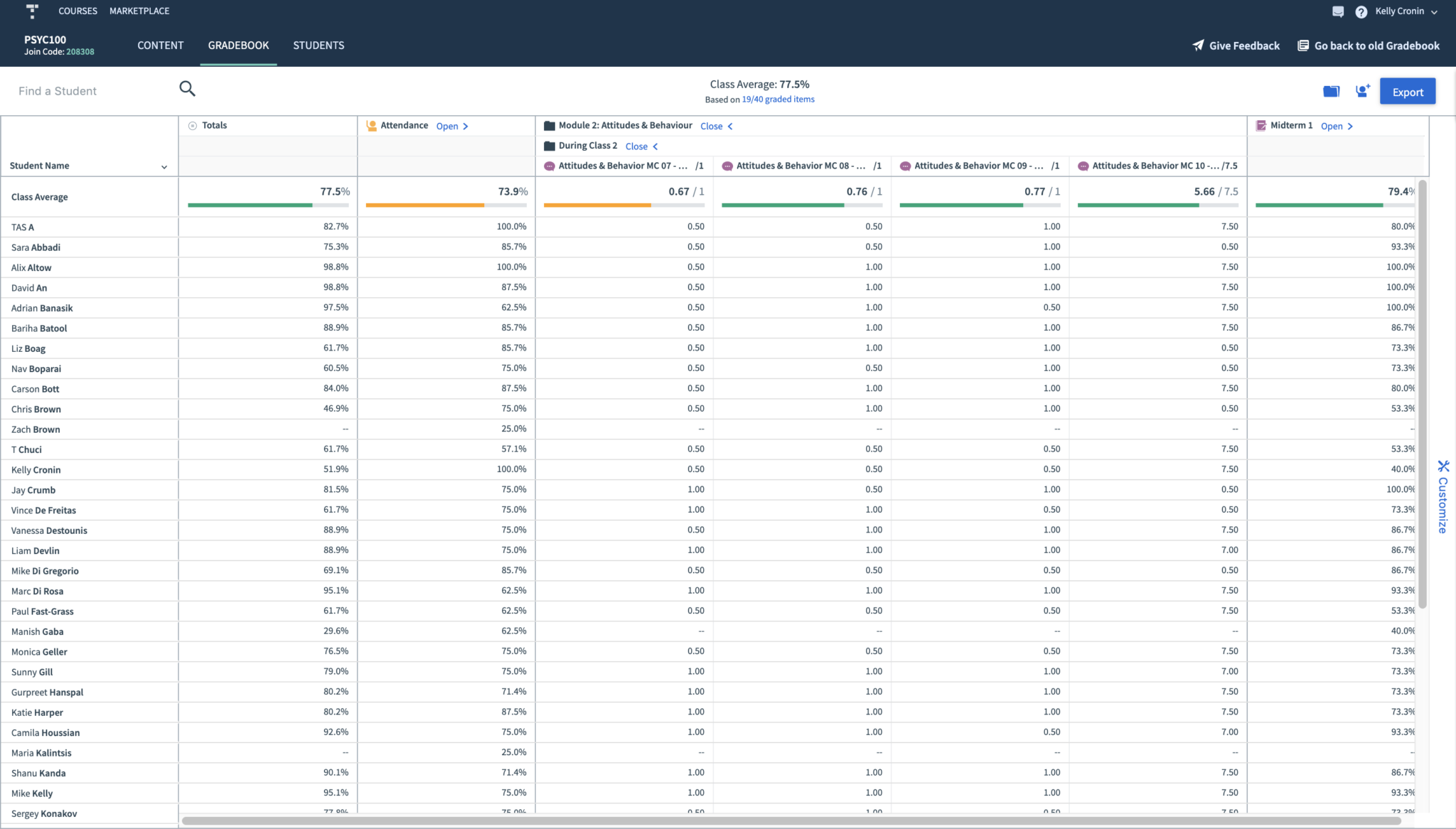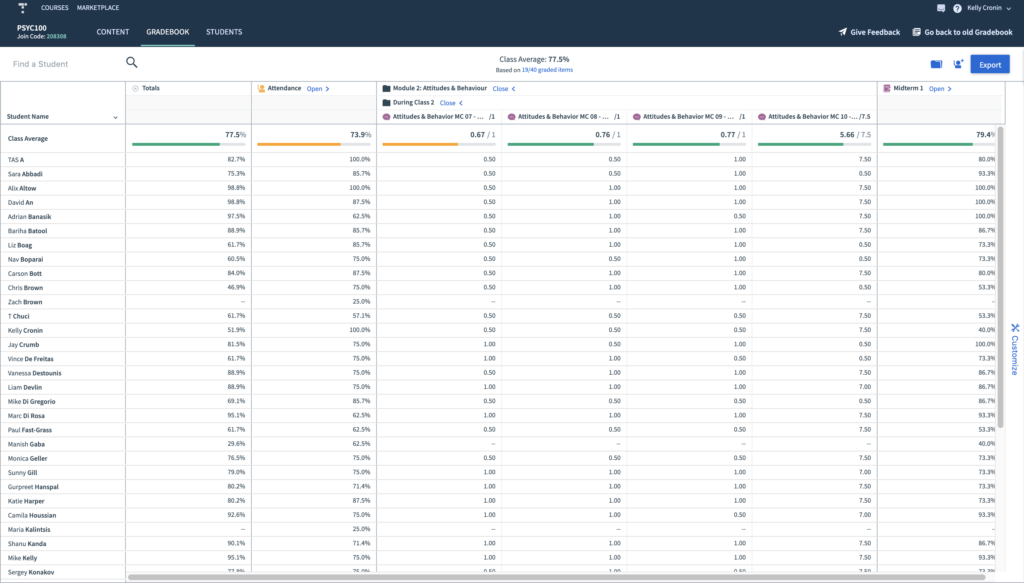 Fully automated process
Once a test is devised using the easy online quiz maker, and the students have been administered and have taken the quiz, the results can be presented immediately. Students can self-assess their progress in real-time, or the viewpoints of the class on a particular topic of discussion. The educator can use the results of a quiz to then put classmates into pairs or teams to discuss a point, address inaccuracies in thinking, encourage a debate, or simply have some fun with things like games quizzes or a trivia quiz. Everything from the test creation process, to the organizing and administering of the test, and grading, is automated. So the educator has time to focus on things that matter the most, which is ensuring that students achieve success and grasp the concepts in class.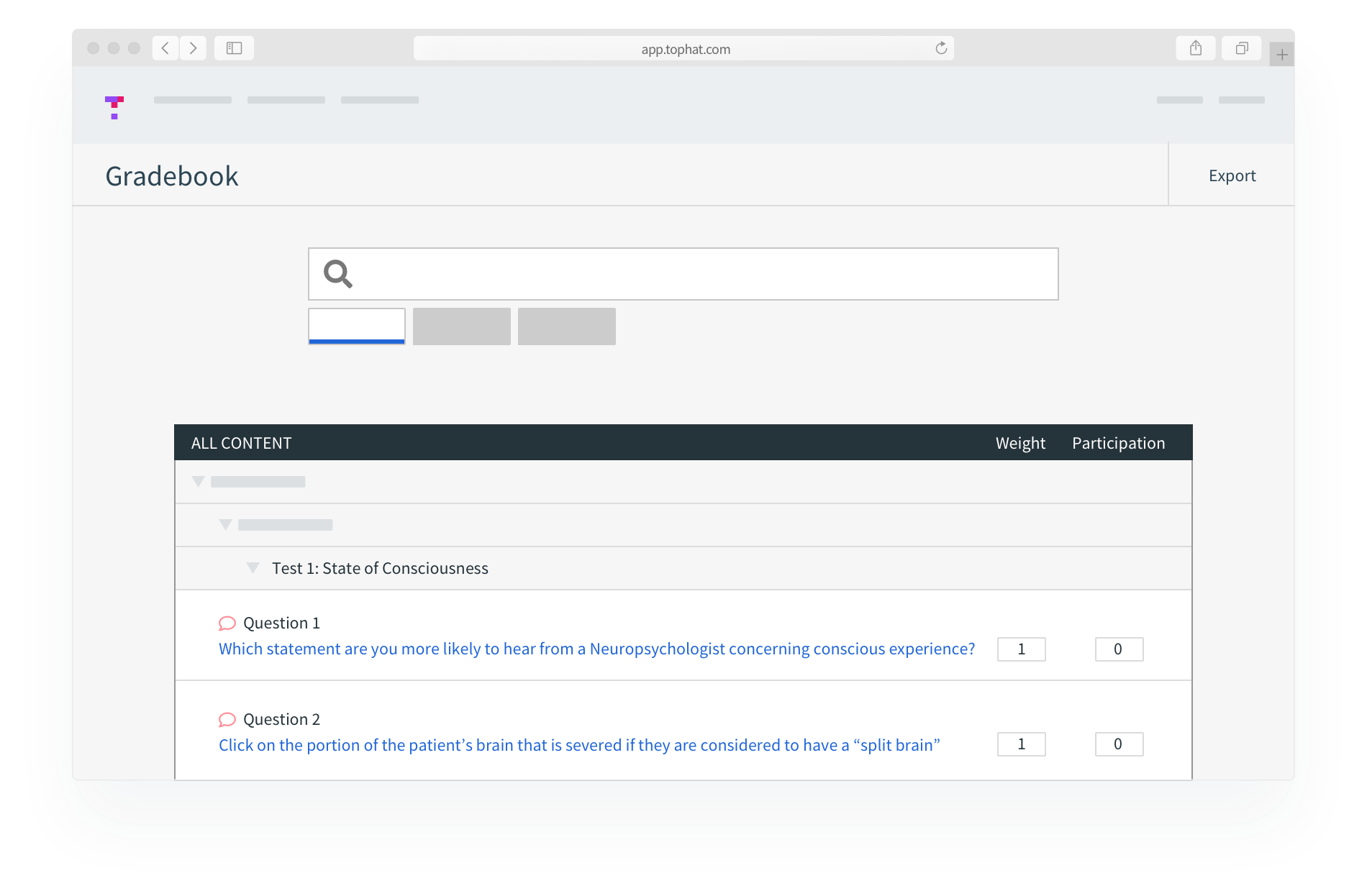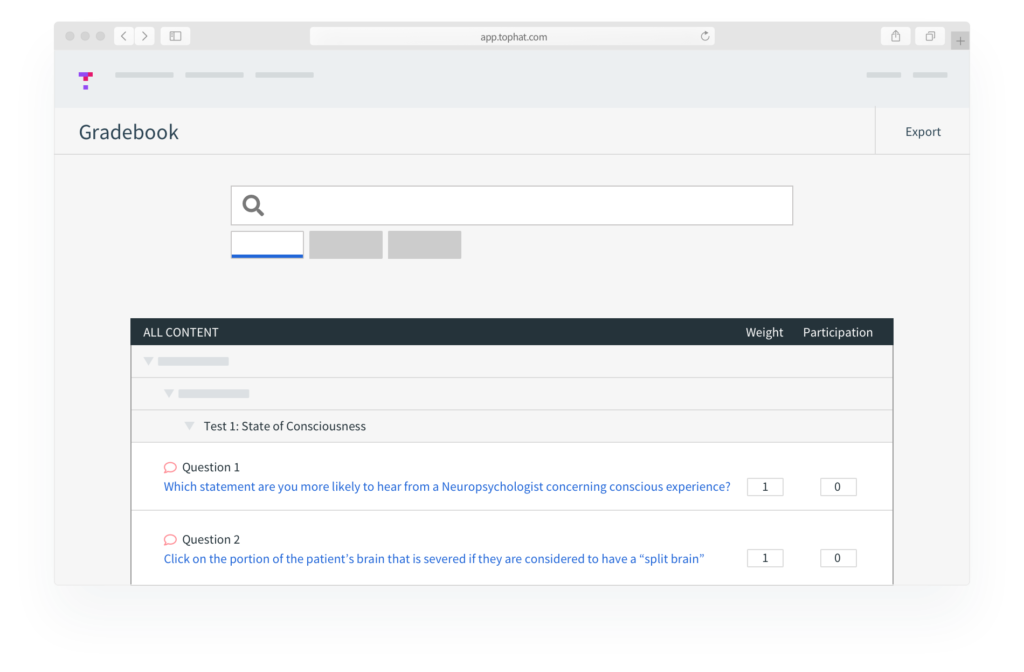 Integrate grades within your existing system
In addition to the results from all Top Hat quizzes being captured and stored in the Top Hat gradebook, they can also be exported to a Learning Management System (LMS) of your choice. The Top Hat online exam software offers integration with various popular learning management systems, including Moodle, Blackboard and Desire2Learn.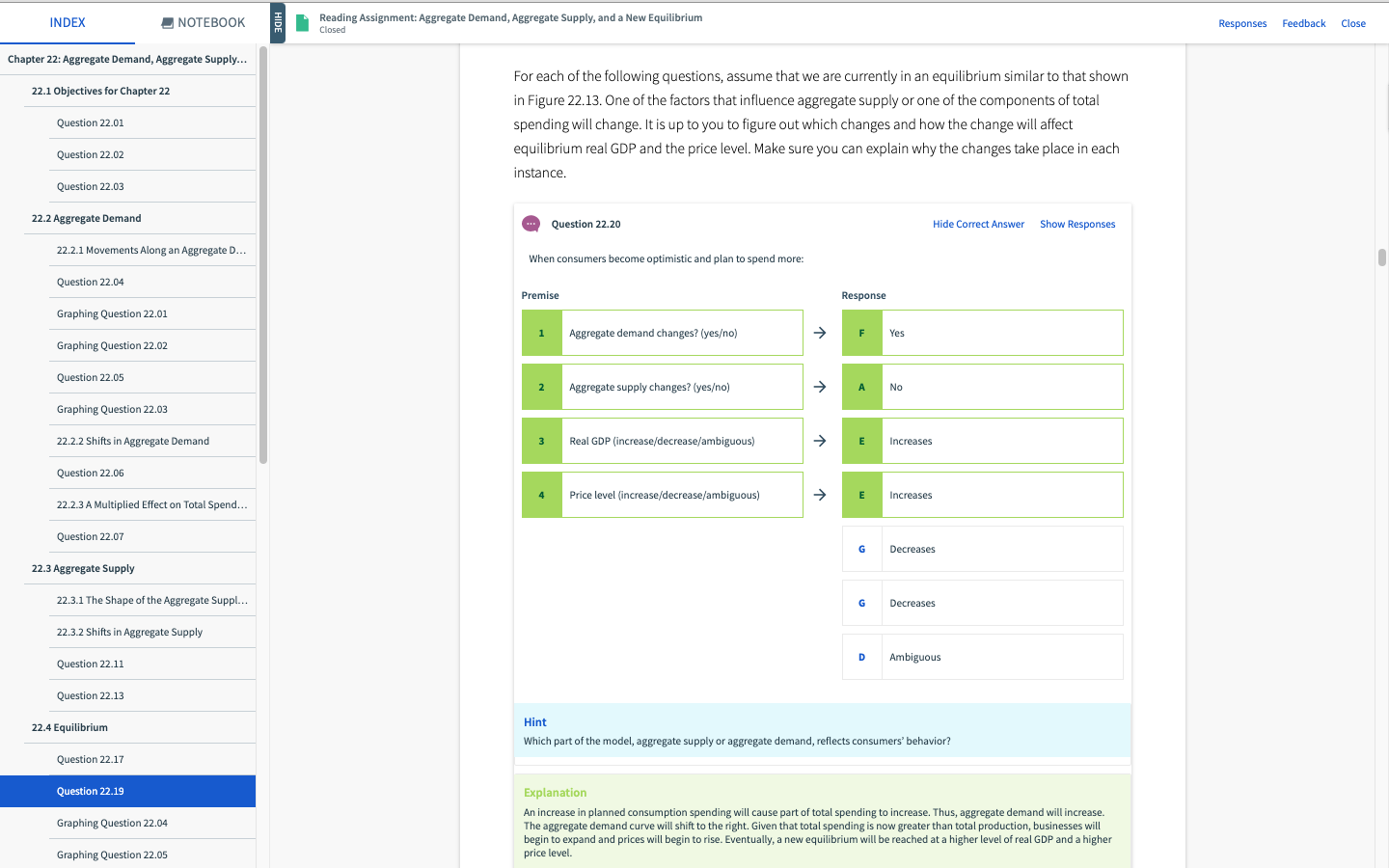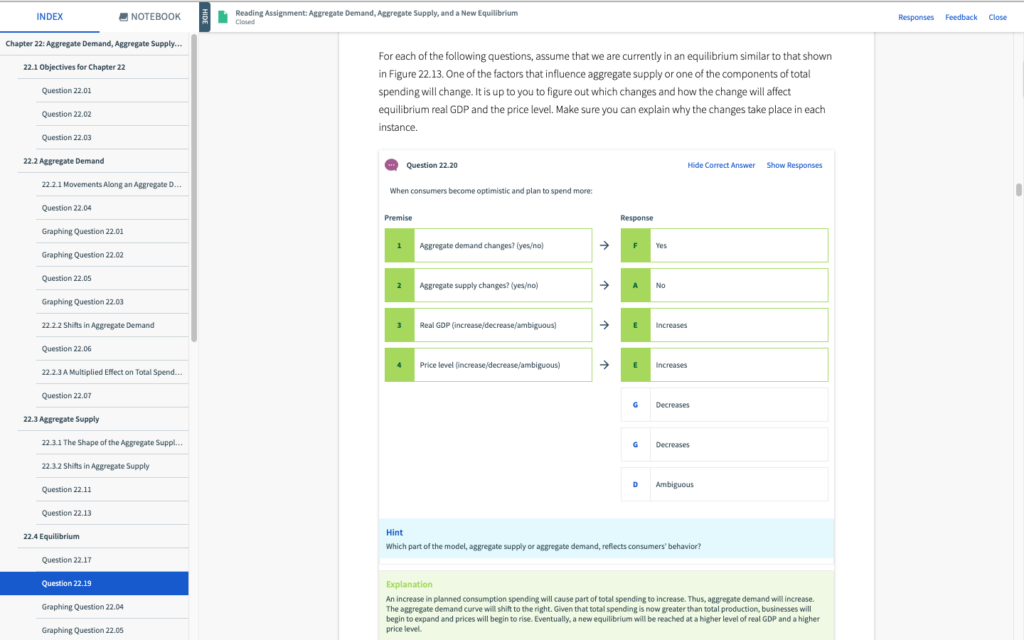 A quick and simple way to make online quizzes
Whether the quiz includes only a handful of questions to gather students' opinions on a topic, such as a current legal case, covers in-depth material for summative assessment through the school year, or is just meant to see which areas of study require more attention in the next (or even current) lecture, Top Hat's online quiz maker can make the process seamless and easy. And both teachers and students get real-time insights that can be used throughout the school year, not just during exam time. Top Hat is used by 750 of the top 1,000 colleges and universities across North America. Sign up now to simplify your quiz creation and administration process so you can focus on the most important aspects of teaching.
Join a community of 750+ campuses that use Top Hat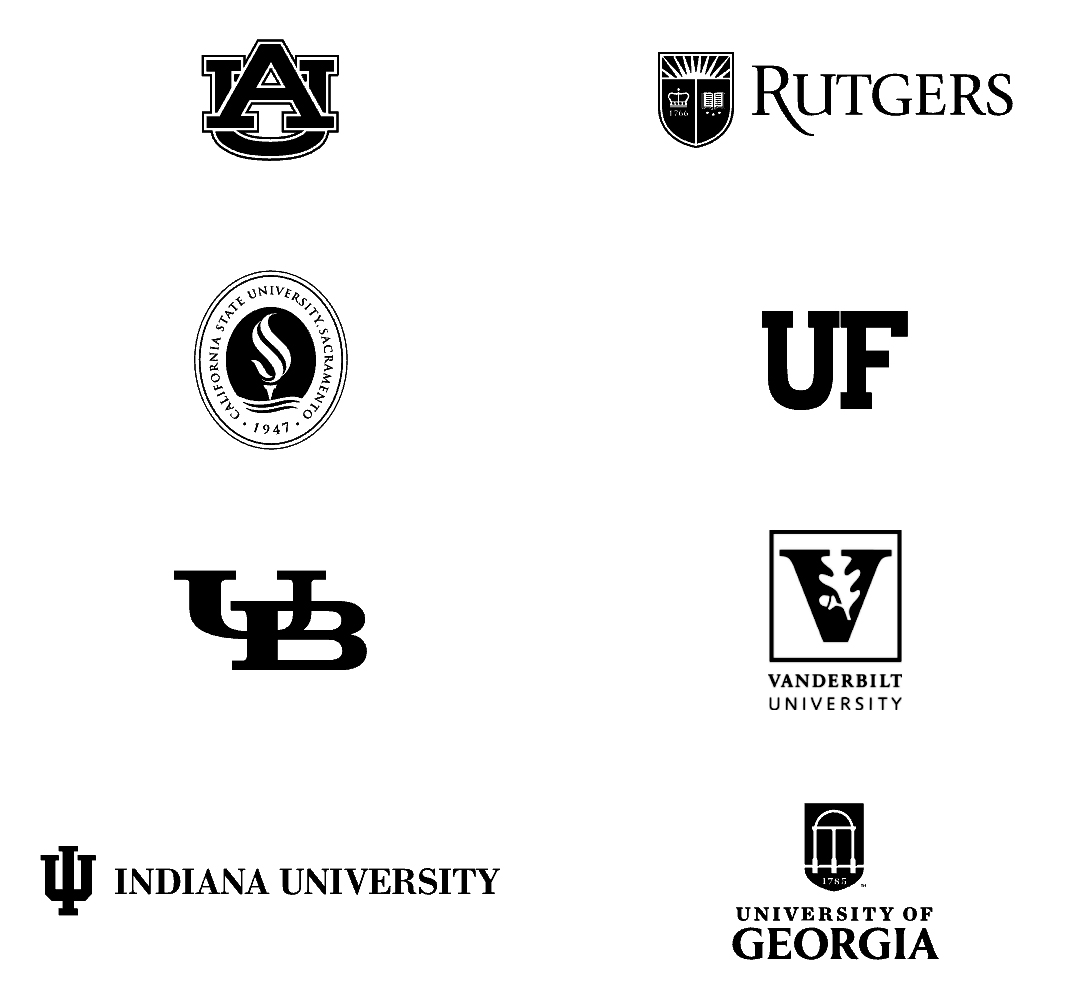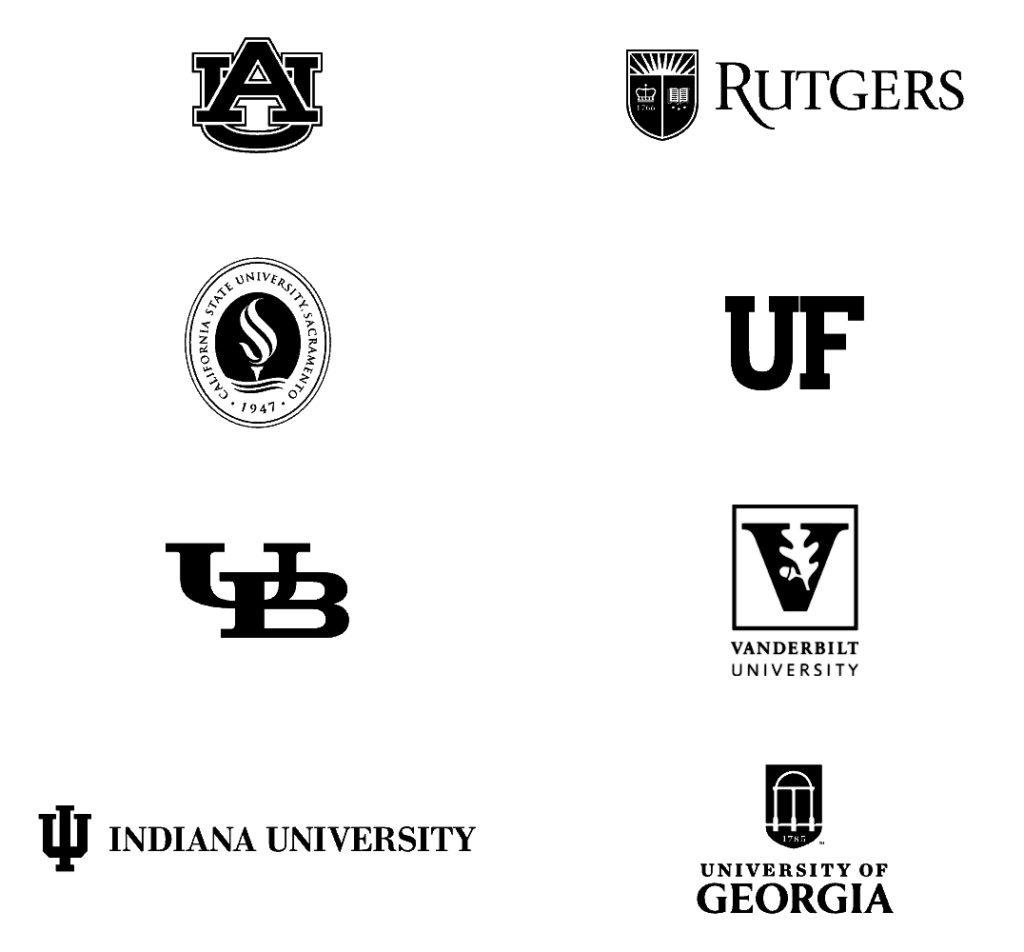 Get to know our classroom app today
Get started by scheduling a personalized demo
FAQ
Is it easy to make an online quiz?
Creating an online quiz and choosing the format is easy with our online quiz maker software, add your questions and the response.
Is Top Hat Free?
Top Hat is always free for educators. Post-secondary students can create a free account with Top Hat Basic, minimizing educational barriers. Top Hat Pro is available for $30 per student, per semester. Comparatively, each student pays $48 for Top Hat Pro for a one-year subscription. Students only pay once per semester, no matter how many Top Hat courses they are enrolled in. Add-on interactive textbooks are available for an average of $35 per book.
Popular Tags