A Free Clicker Application That Just Works
Top Hat's clicker is a free to use online clicker app that helps you create an active learning classroom using easy to use software. Works with multiple devices: Android, iOS, Windows & more.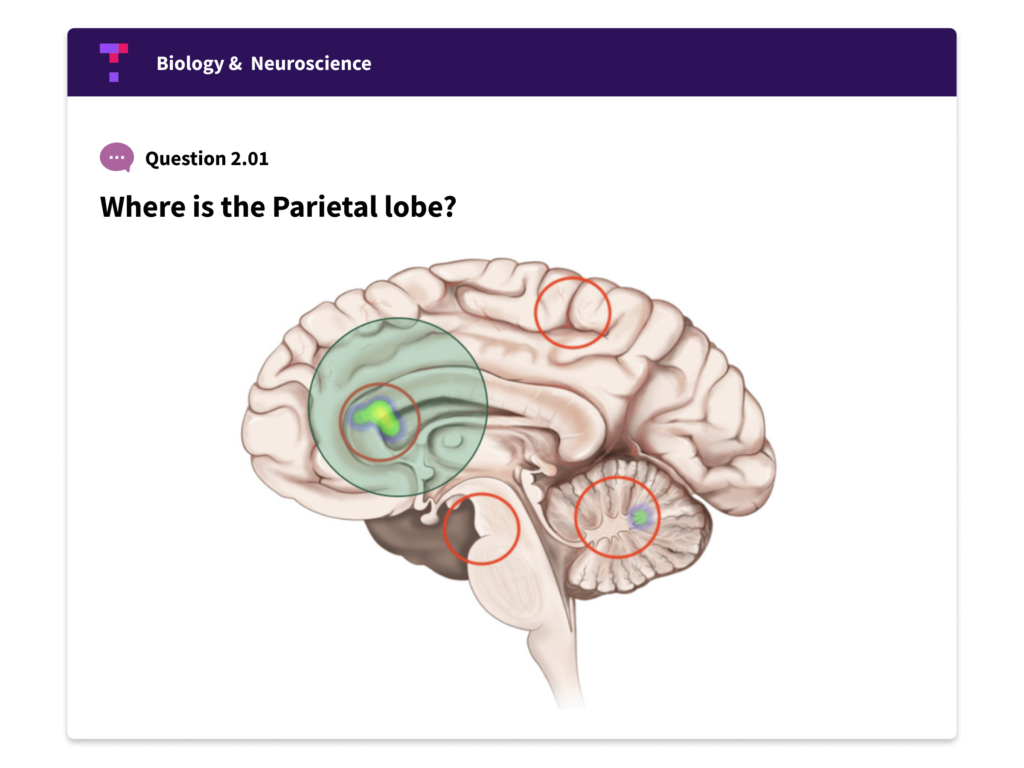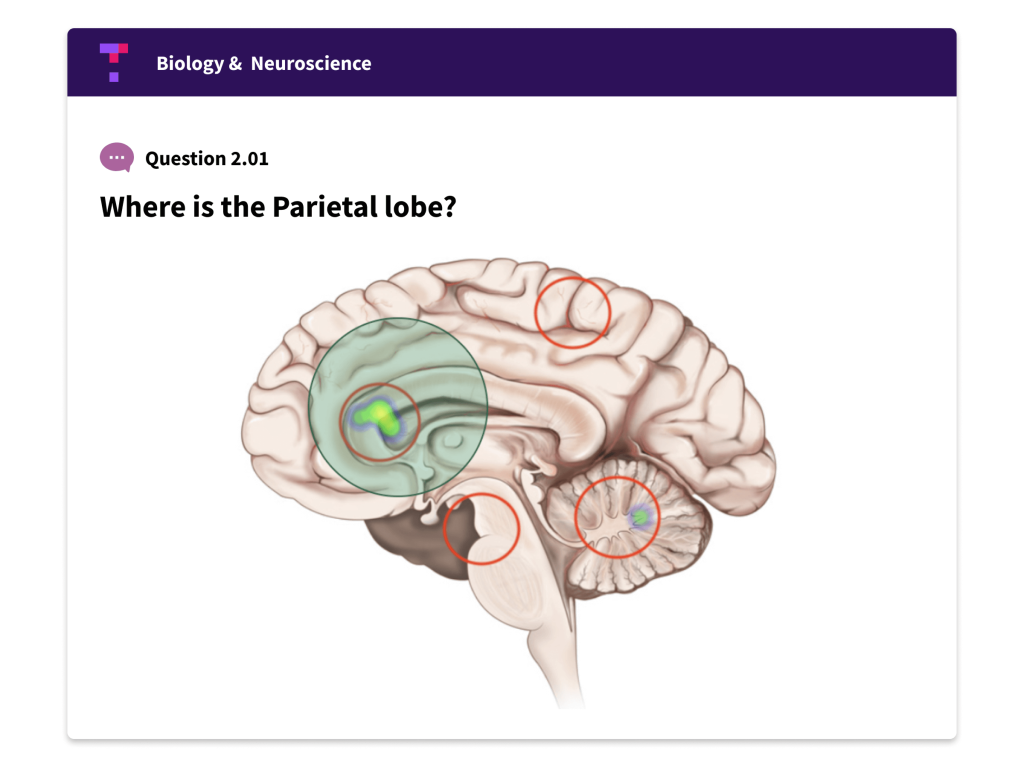 Engage your students with the best online clicker app
There's something very distracting about lecturing to a class full of students looking at their phones. As instructors move to incorporate different active learning teaching strategies like blended learning and flipped classrooms in their learning environments, the need for educational technology grows. Fortunately, there has been a lot of innovation in the educational technology sector recently. Top Hat's higher education clicker app transforms any smartphone, laptop or tablet into an audience response system, enabling professors to teach in a learning environment that's engaging.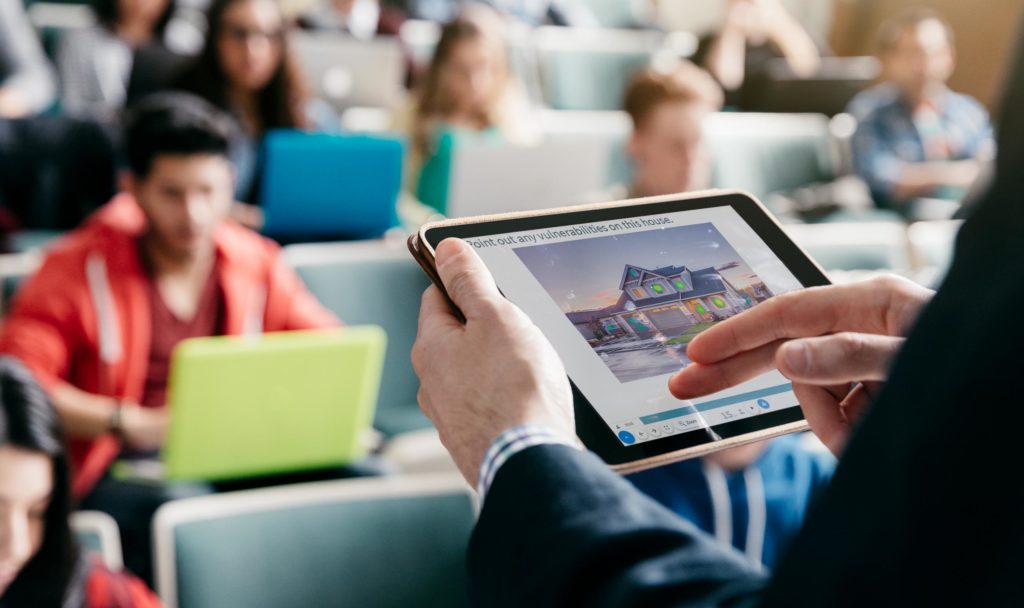 Our classroom clicker app helps you streamline lecture prep
Use our clicker app software to populate your lecture slides with a range of interactive, multimedia question types designed to challenge every learner. Choose from basic (including multiple choice questions, word answer, quiz, numeric answer, fill-in-the-blank and more) or select from our advanced offerings (including video assignments, chemistry drawings, and more). All of our questions are auto-graded to save instructors time. You can also import free interactive questions from the Top Hat Marketplace, a digital resource that houses thousands of pieces of dynamic content. We offer industry-leading instructional design and curriculum design support, so educators are set up for success from day one.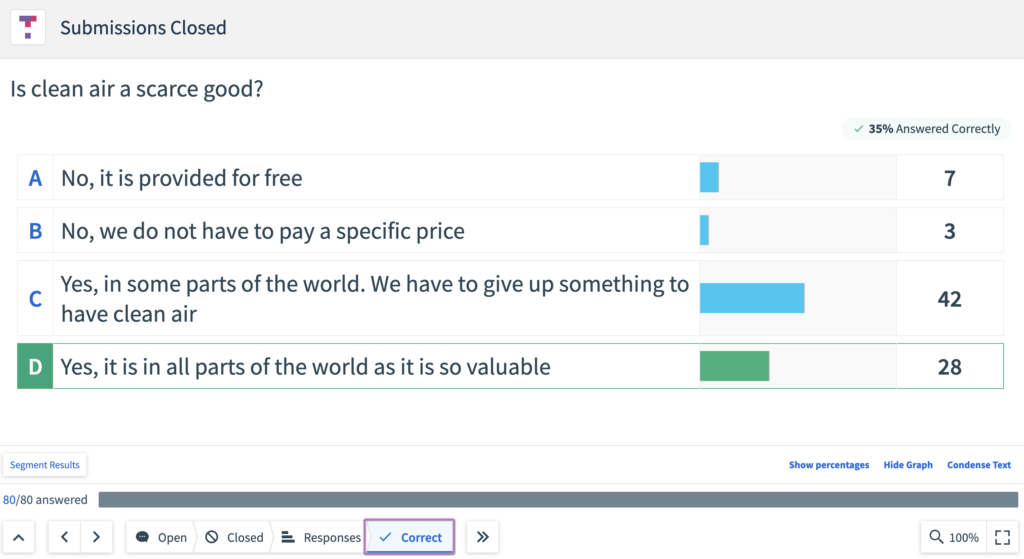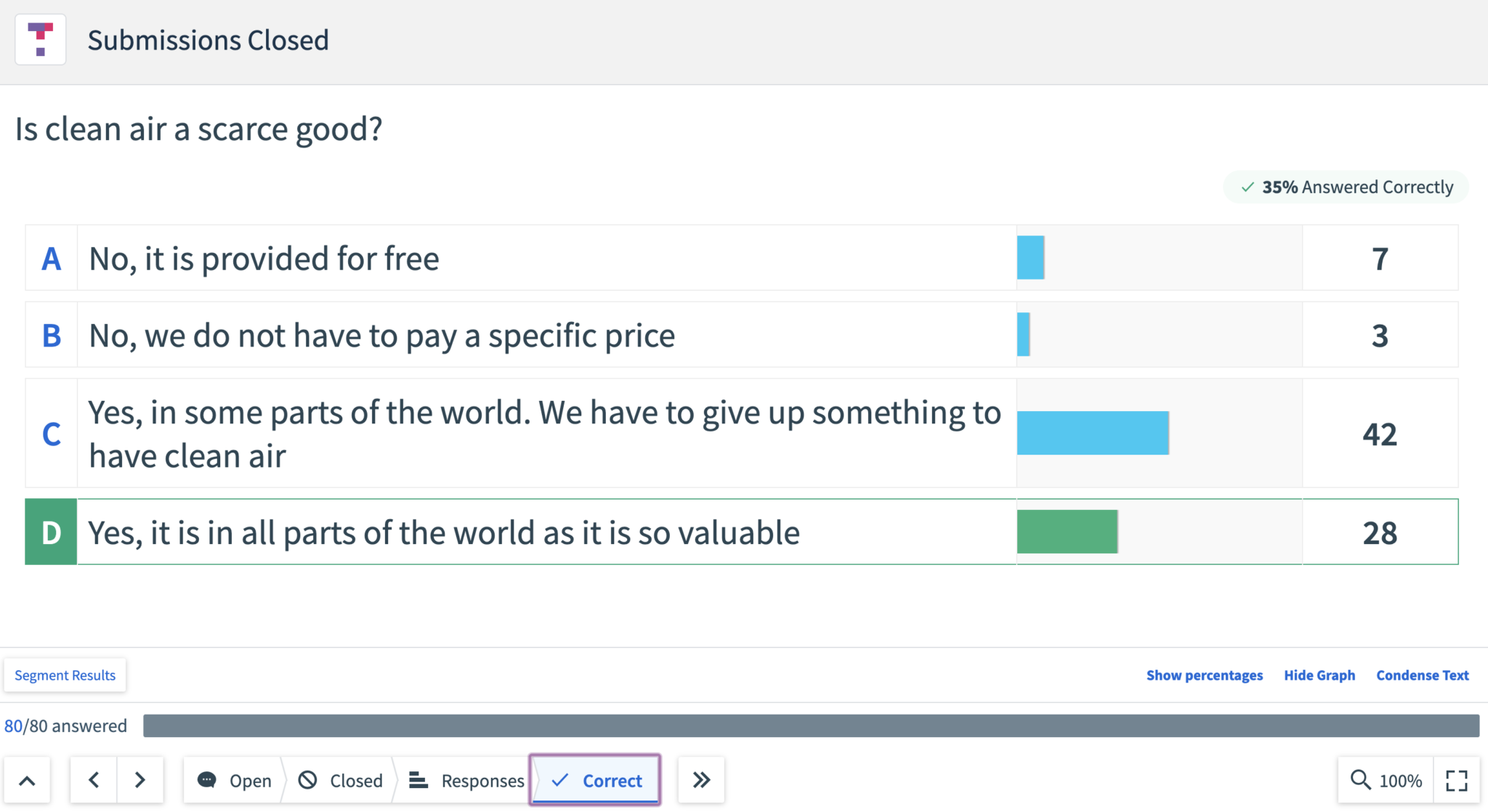 Works virtually and with any connected device
Unlike traditional hardware clickers, Top Hat's clicker app syncs directly with the devices students already own such as cell phones and laptops. There's no need for students to purchase additional hardware. Simply download our web based clicker and away you go! We also integrate with popular learning management systems, including Moodle, Blackboard and Desire2Learn to sync student data securely.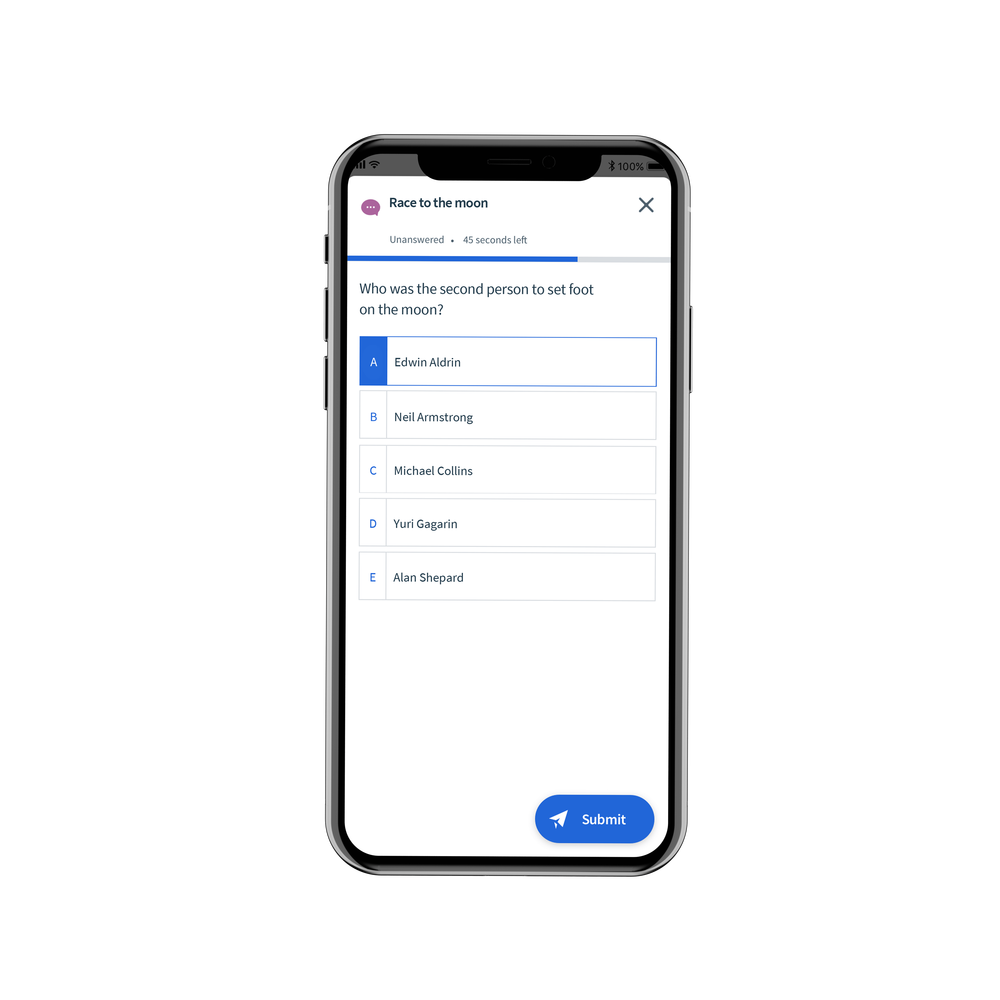 A fully synchronous & asynchronous lecture experience
Interactive teaching and learning come together in a synchronous & asynchronous lecture experience when you use Top Hat's clicker app. Instructors can sync their lecture slides with students' technology devices so they can follow along and respond in real-time and even remotely! Students are unable to move ahead of the instructor, so their attention remains focused on what's being presented. You can share student responses and correct answers to questions posed in class using visual graphs, word clouds and heat maps and more.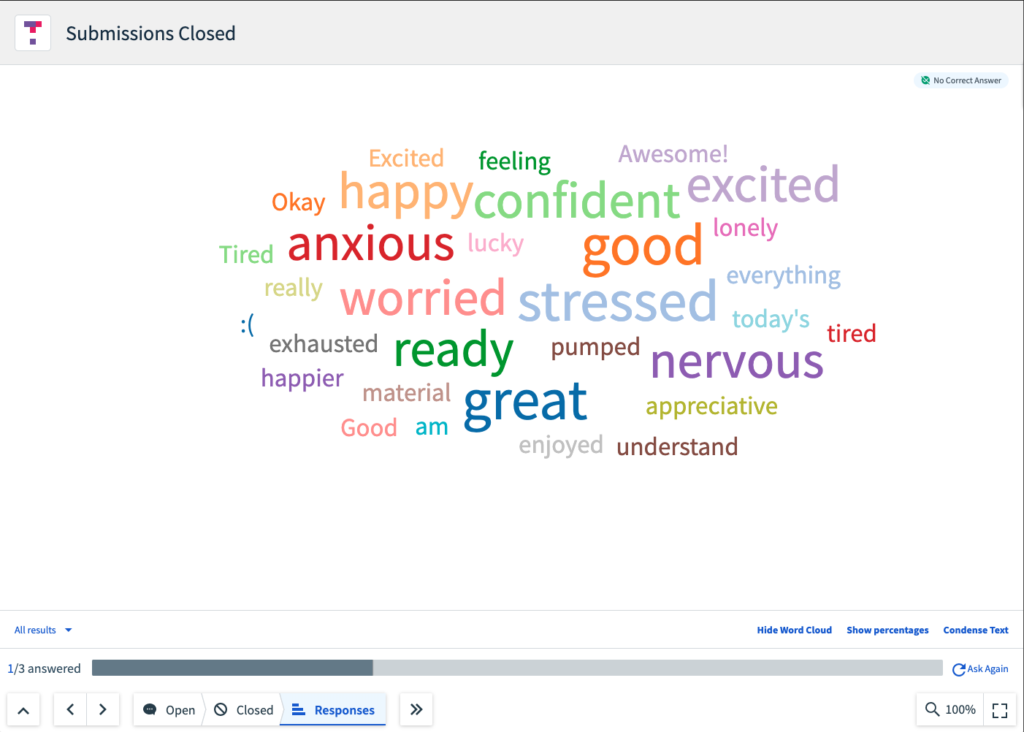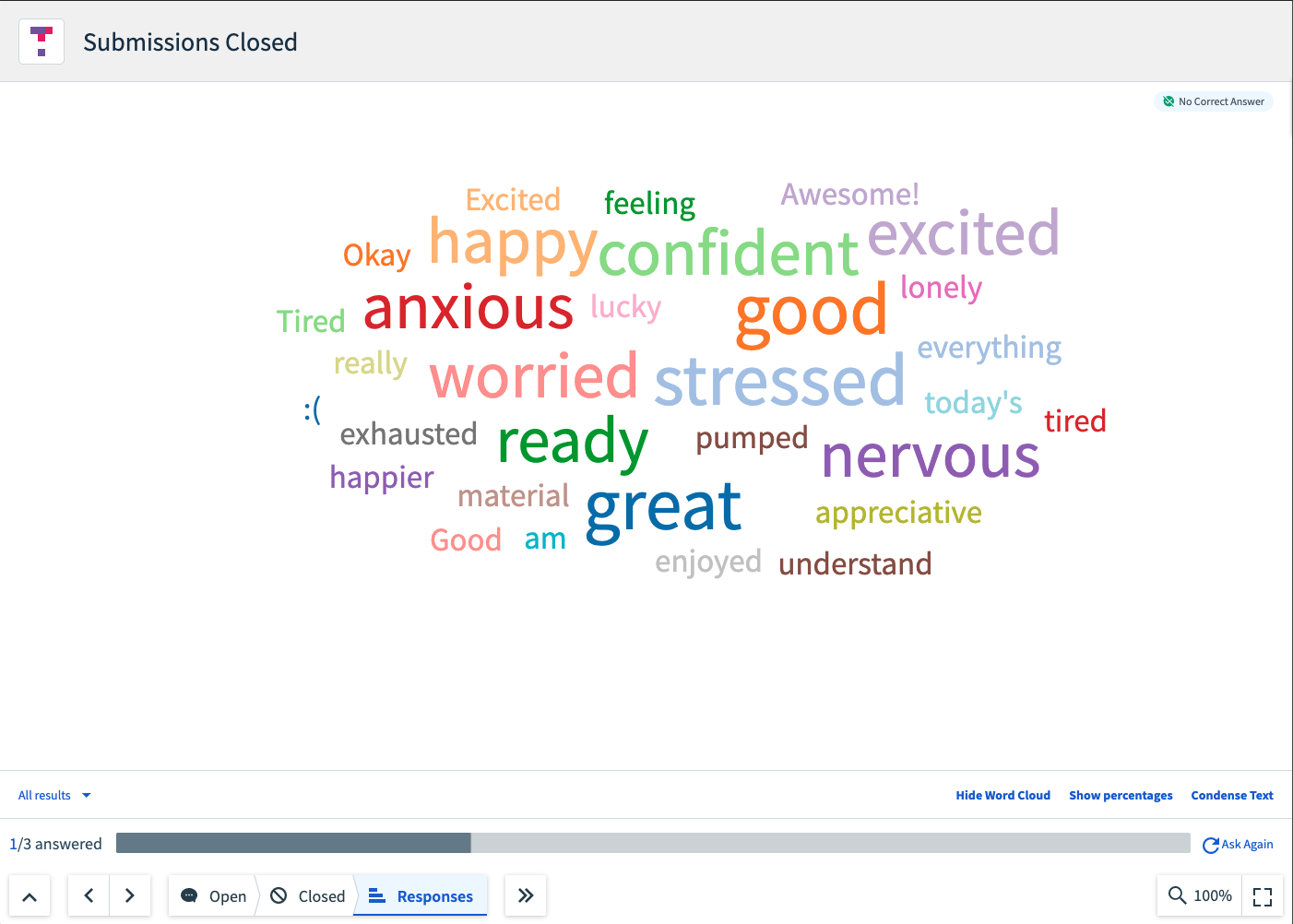 Facilitate polls and ask questions in-class
Gauge student comprehension and understanding on the fly. With Top Hat's free clicker app you can embed interactive polling questions between your slides to create seamless presentations aligned to your lecture plan.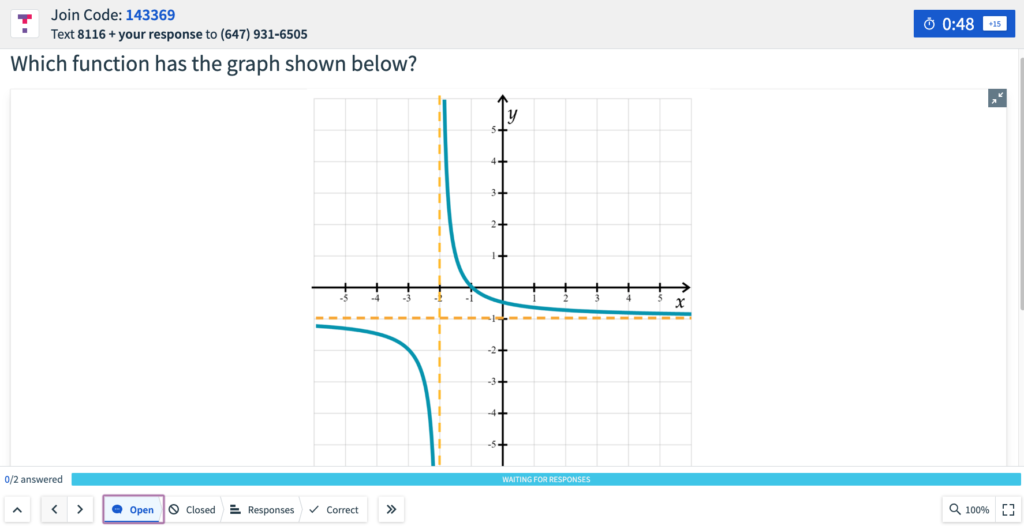 The best clicker app for improving student engagement
Top Hat's interactive clicker allows professors to run real-time discussions, embedded within the flow of a lecture. Students can choose to participate anonymously, ensuring that everyone feels comfortable sharing their thoughts, even when the subject matter is sensitive. Instructors can also use Top Hat to encourage and facilitate group work and peer-to-peer collaboration and interaction.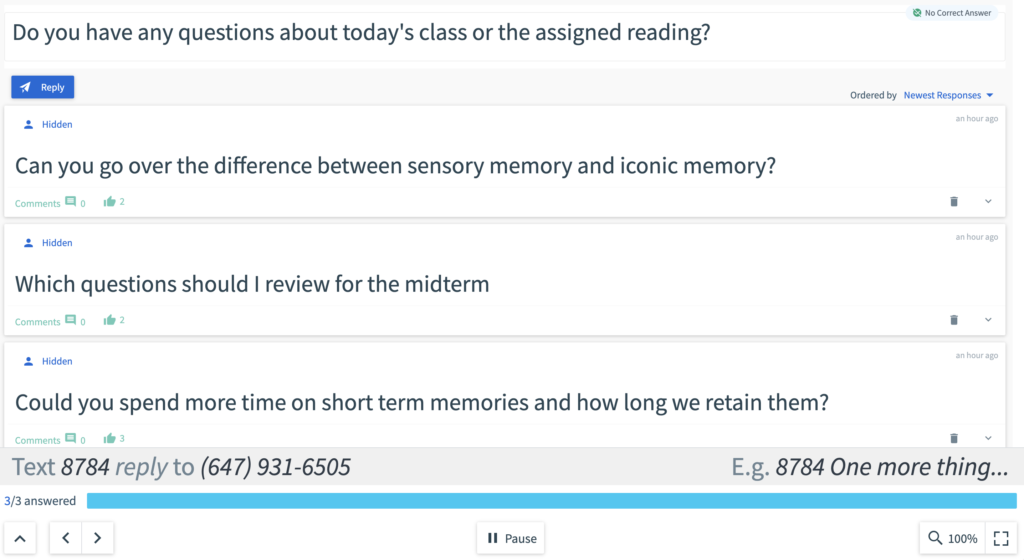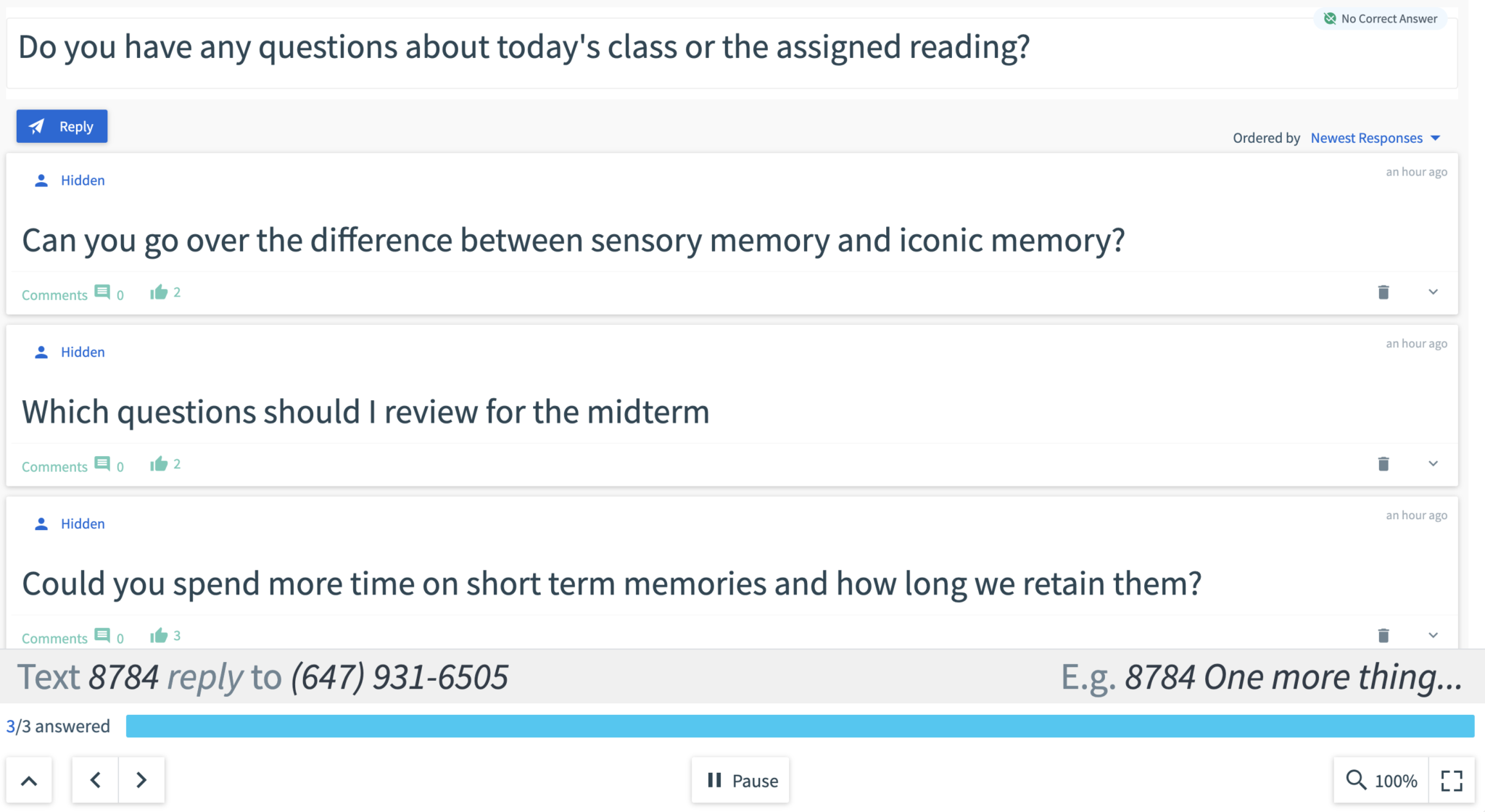 Save time with auto-grading
A student clicker app allows you to track and assess student performance and automatically assign grading weight to interactive questions, attendance and participation. You can then upload these results directly into the Top Hat gradebook. All responses and participation grades are captured instantly in Top Hat's gradebook for students to access any time. You can then export grades easily to your LMS. And you can analyze auto-graded results to gauge comprehension and identify concepts to review or reinforce in your next lecture.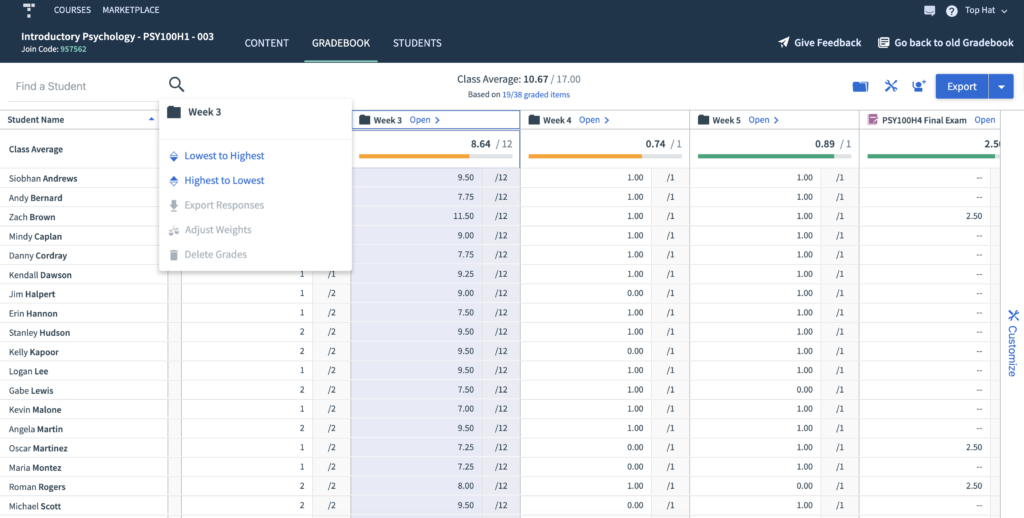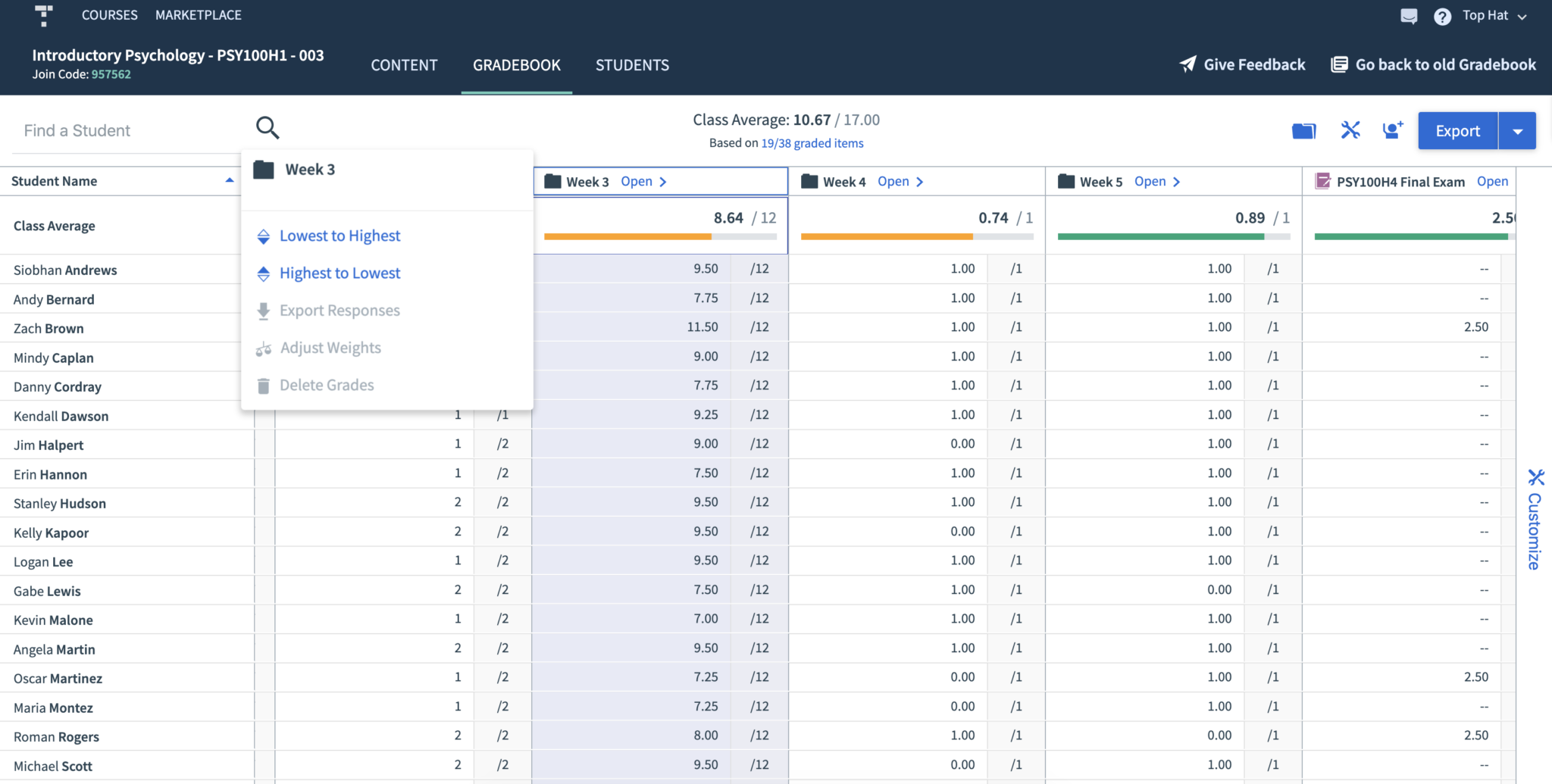 With Top Hat's free clicker app, student learning continues after class is finished
The educational experience doesn't start and end in the space of your lecture window. Once your lecture is complete, you can assign slides in review mode, allowing students to download on their clickers and study at any time. Plus, you can add digital learning activities like quizzes to offline assignments and coursework to keep the learning experience alive.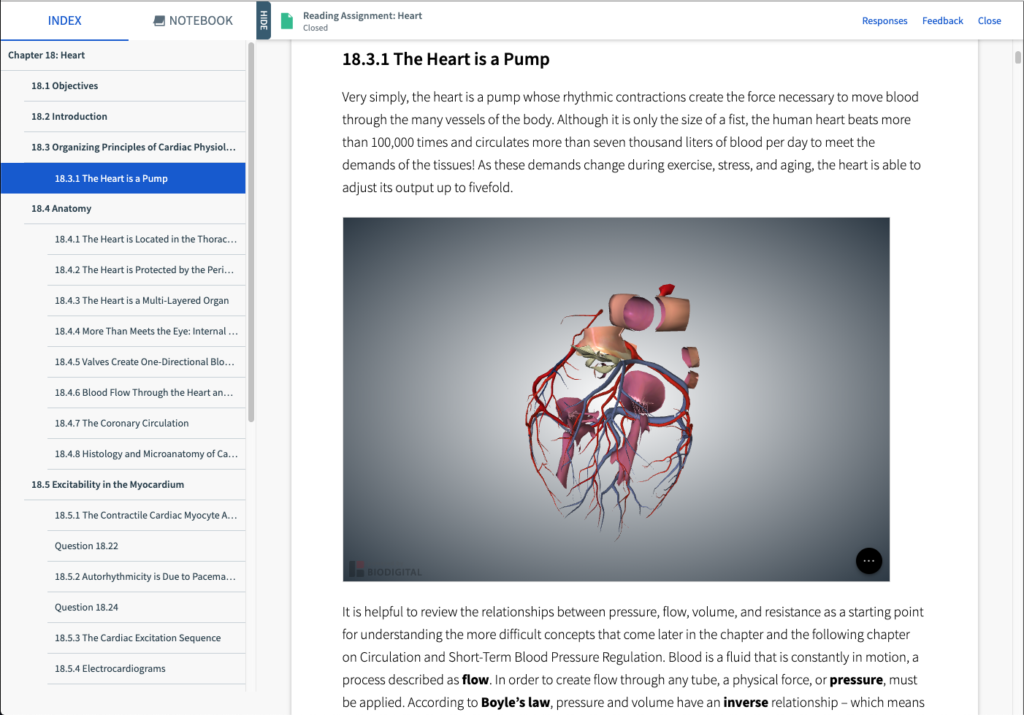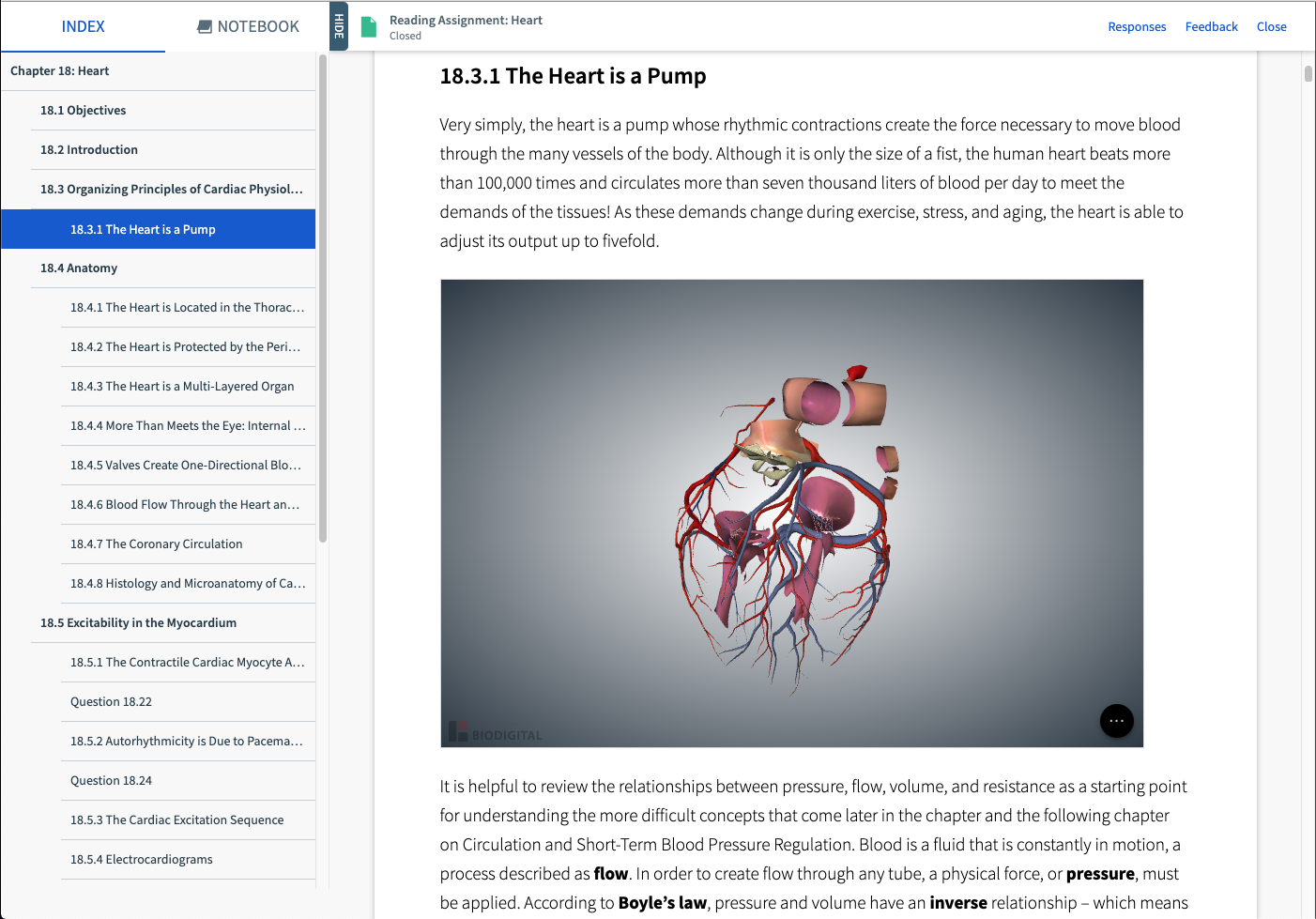 Make online learning accessible
Minimize barriers to learning. Top Hat's clicker application can be accessed on an array of devices—laptop, tablet, smartphone. This means students can complete readings, tune in to classes, participate in class discussions and complete their homework—anytime, anywhere.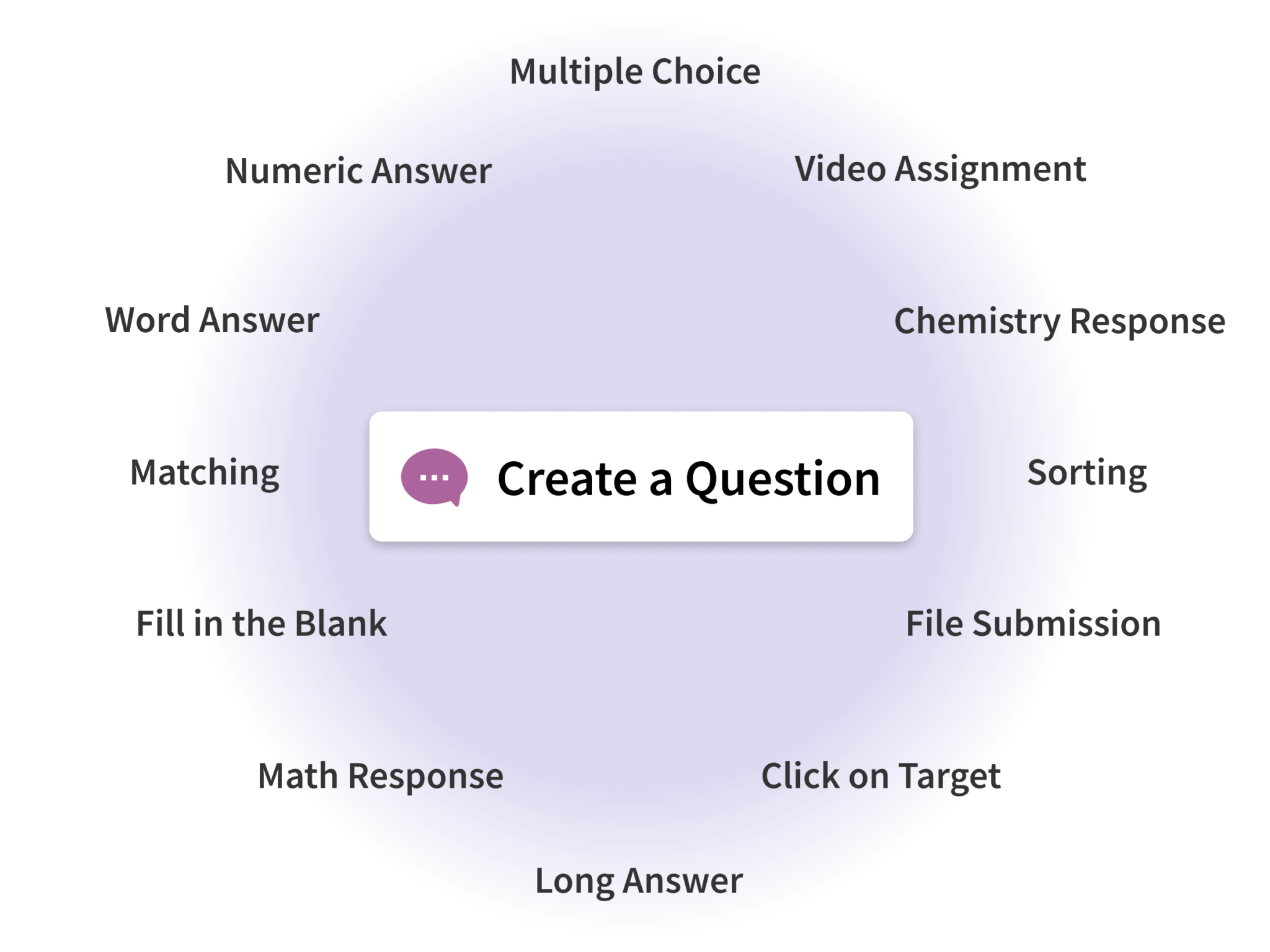 Join a community of 750+ campuses that use Top Hat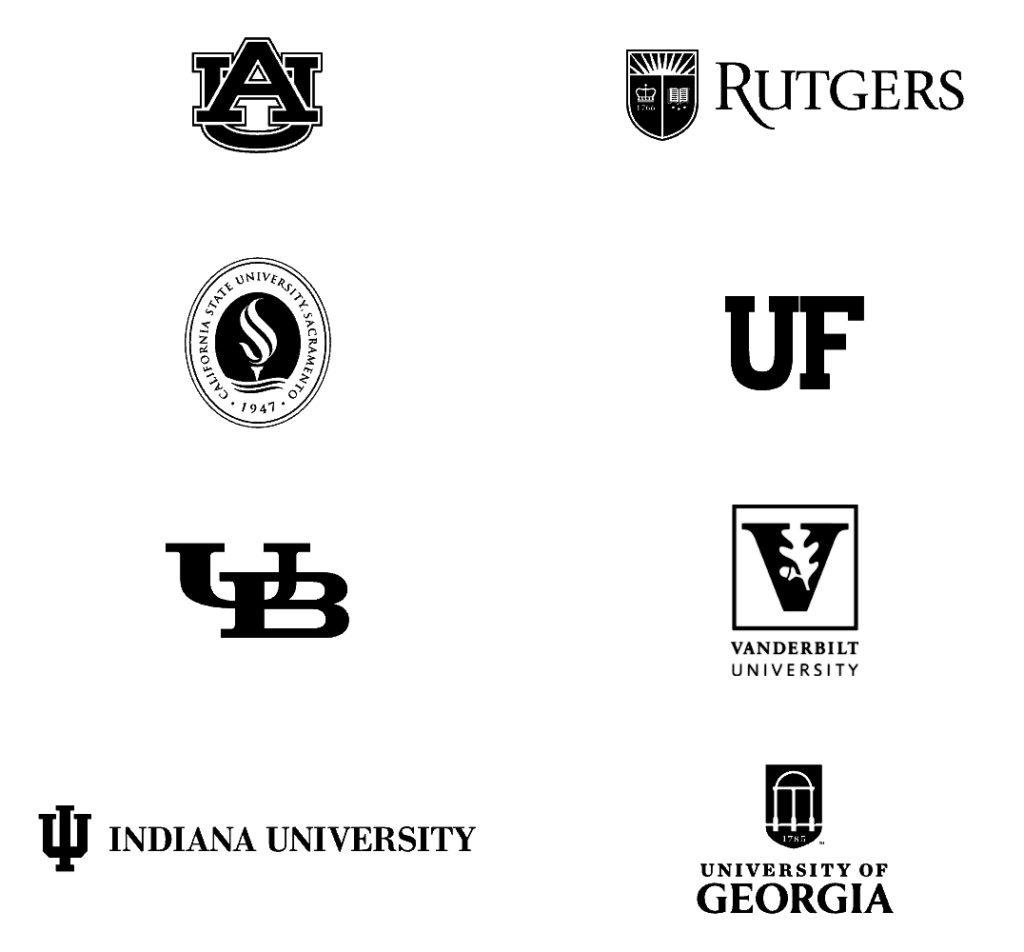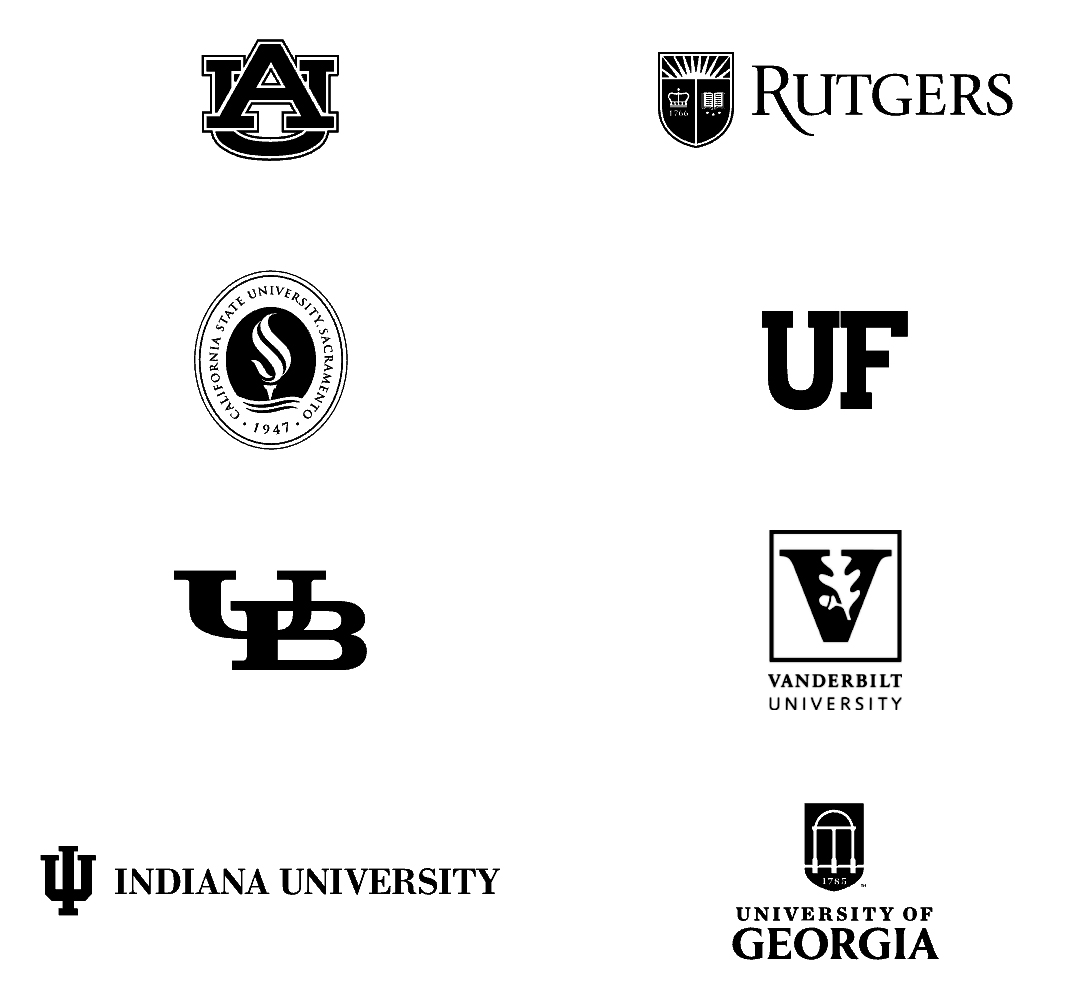 Elevate your blended or fully online course
Get started by scheduling a personalized demo
FAQ
What is a clicker app?
A traditional clicker is a hardware device that works in a similar way to a TV remote control and that allows professors to score students on questions asked during a lecture. Top Hat's clicker app uses students existing hardware such as Mac's, PCs, iPhone's and Android cell phone devices in order to answer questions, rather than requiring the purchase of additional hardware, which saves students money in the short-term.
Does Top Hat work with all devices?
Top Hat's clicker app works across devices both mobile and web based.
Is Top Hat's clicker app free to use?
Yes it's free to use. For more advanced feature you can upgrade your students' accounts and your course plan.
Does using a clicker app boost student engagement?
Yes, it helps make course content more interactive and engaging.
Popular Tags