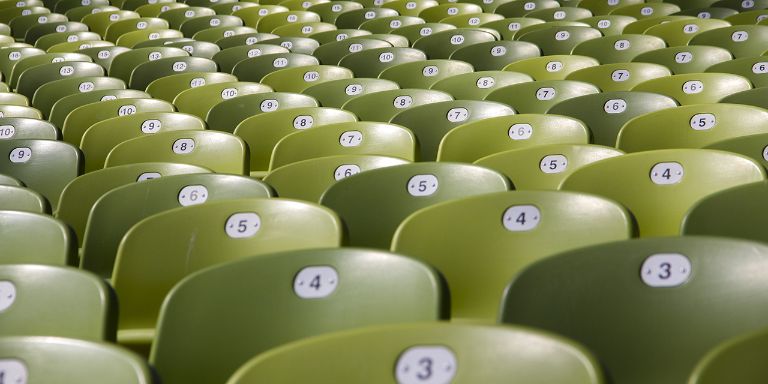 Online Teaching Conference: 3 Seminars You Can't Miss
Online Teaching Conference: 3 Seminars You Can't Miss
For 15 years, the Online Teaching Conference has been a place for educators and faculty across California to share knowledge, progress and success. In 2017, the conference will touch down at the Hilton Anaheim from June 19–June 21.
Here are the three sessions that anybody interested in active learning and the relationship between technology and engagement won't want to miss:
College Promise Opportunities: Leveraging Virtual, Blended and Traditional Learning Pathways to Increase Student Success in the 21st Century
Tuesday, June 20: 8:40 a.m.–9.40 a.m.
College Promise is a campaign that aims to secure funding for the first two years of tuition at community colleges across the U.S. Martha Kanter, College Promises' executive director, will argue that in a knowledge economy, access to education through a combination of virtual, blended and traditional teaching will help everybody reach their goals. Partnership between education leaders, government and business will also be key to unlocking the benefits of learning for all students.
Kanter was the former Under Secretary of Education in the Obama administration and served from 2009–2013. More about the College Promise campaign is available here.
Communicating and Collaborating Using Online Media Tools
Tuesday, June 20: 2.10 p.m.–3:00 p.m.
Digital course materials are an ideal opportunity to engage visual learners. Sam Gliksman, the author of iPads in Education for Dummies and Creating Media for Learning, will talk about ways of using the medium you might not have thought of—for instance, annotating images, knowledge maps and more. (And for the very practical and/or adventurous, a video green-screen workshop will be held just before by Southwestern College's Tracy Schaelen).
Humanizing Online Learning for Social Justice & Equity
Wednesday, June 21: 9:10 a.m.–10:00 a.m. & 2:00 p.m.–2:50 p.m.
How can online-only courses be designed so that underrepresented students reach their full potential? A panel including noted edtech leader Michelle Pacansky-Brock will look at the data and suggest production and teaching strategies to support student success.
Top Hat will be at the Online Teaching Conference in Anaheim, CA, at Booth 201. Visit us for a demo or to talk to one of our representatives—you could win an iPad. Click here for more info.
Get The Latest Trends in Higher Education with Top Hat's Teaching Resources