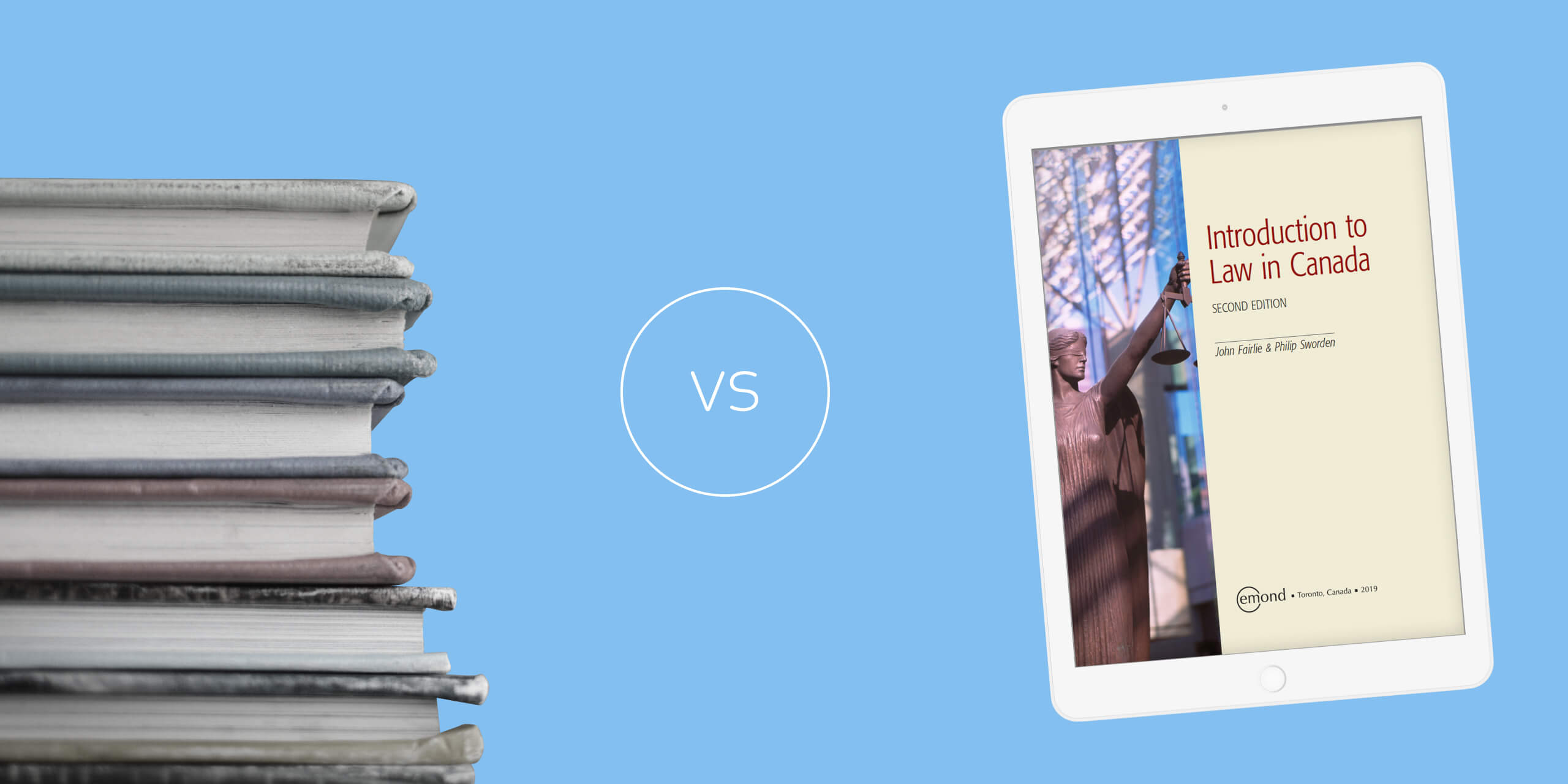 Canadian law is an important course to take to better understand Canada's legal materials including statutes and cases. Not only does the subject outline Canada's bills, regulations and statutes, but it's also an important course for those looking to pursue a career in politics, civil litigation and authoring.
Canadian law—the means through which Canada's legal system is written, organized, enforced and interpreted—is a continually evolving field, and the results of ongoing scholarship provide valuable classroom learnings to the millions of students who will become policy developers, law clerks, teachers and more.
Here, we look at how Top Hat's always up-to-date Canadian law textbook stacks up against the most recent versions available from legacy publishers.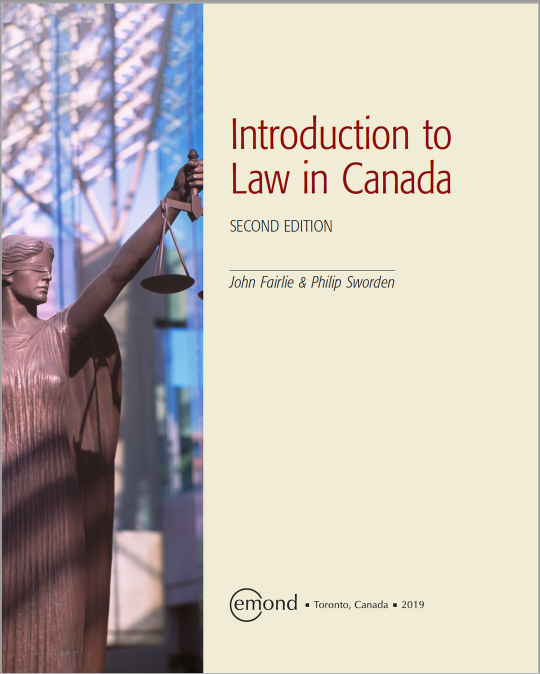 Authors: John Fairlie (Capilano University) and Philip Sworden (Humber College)
In Top Hat's textbook created in partnership with Emond Publishing, Canadian law extends beyond the page with interactive timelines, graphics, and video tutorials. A question bank aligned to each chapter helps students test their understanding of the material.
Average Price: Up to 40–60 percent more affordable
Edition: Constantly updated
Always up-to-date content:
Interactivity:
Customizable:
All-in-one platform: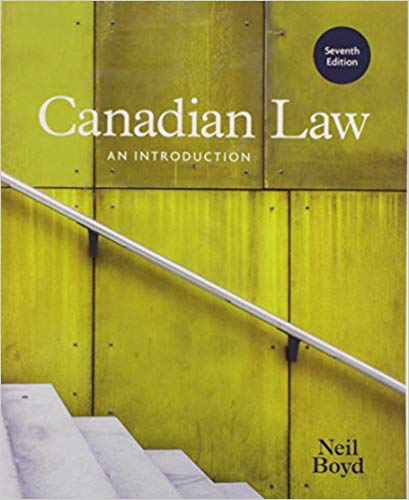 2. Canadian Law: An Introduction | Nelson
Author: Neil Boyd (Simon Fraser University)
The 7th edition of Nelson's Canadian Law: An Introduction helps students understand the foundations of Canadian law, which can then be applied to their criminology or legal careers. Access to the online platform MindTap sold separately.
Average Price: $100 (text only)
Edition: 7th edition
Always up-to-date content:
Interactivity:
Customizable:
All-in-one platform:
Learn more and get a preview of Top Hat's Introduction to Law in Canada textbook here.