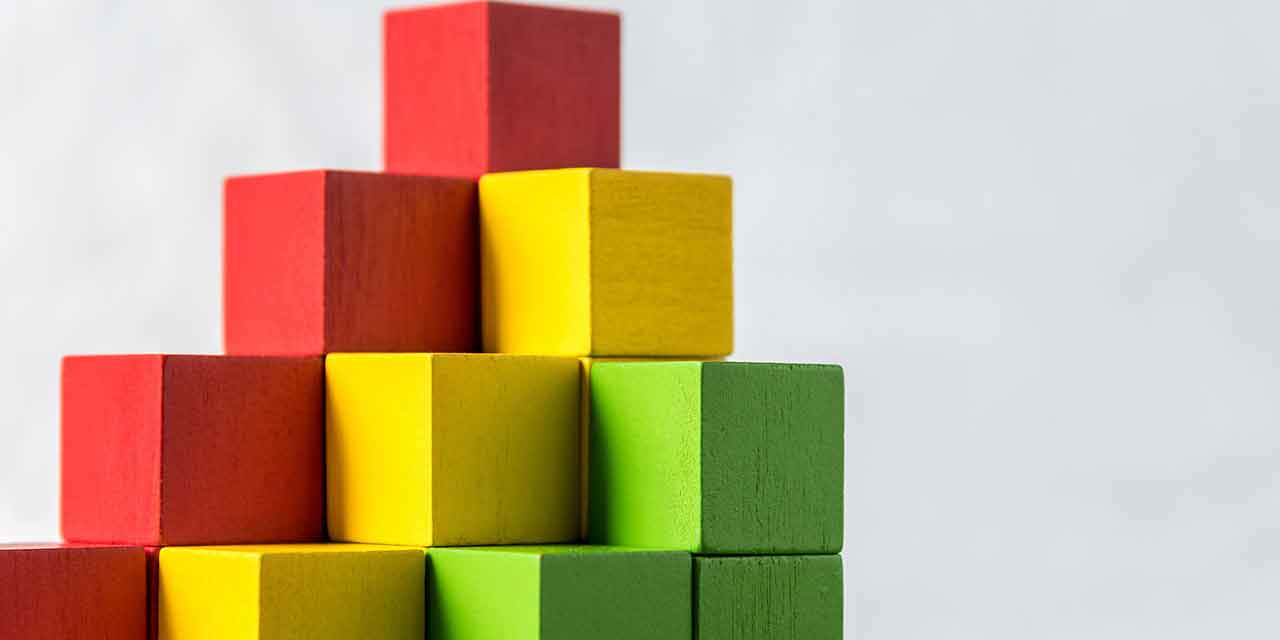 Setting Formative Assessment Questions in Bloom's Taxonomy
Setting Formative Assessment Questions in Bloom's Taxonomy
How do you set your students up for success? And, at the end of the day, how do you know that they're even understanding what you're teaching? The answer lies in ongoing, or formative assessment that is built into every lecture not as a scale that determines success or failure, but as a continuing tool for teaching. And Bloom's Taxonomy creates some great building blocks to get started—it helps you focus on what you're asking of your students instead of getting bogged down in whether an activity will contribute toward a student's grade.
Sign up here to learn more from us about the future of technology in education.
Get free e-books, guides, webinars and teaching tools delivered to your inbox. Unsubscribe at any time.
Thank you! The information has been submitted successfully.
3 Steps to Personalizing Assessment
First, develop your learning outcomes or objectives. These should have clear expectations of what defines student success.
Then identify the action being taken by students within this learning outcome. What level of Bloom's does this fall under? Is this the first time students are approaching the information? If so, it's more likely they're being asked to remember or to understand. Or, if this an advanced class in which you want students to lead the discussion, choose an action in the create or evaluate category.
Finally, match the suggested assessment techniques and questions to the category of your lecture, and decide if this will fall under a formative assessment or summative evaluation. Now, you can choose activities that can drive results under these techniques.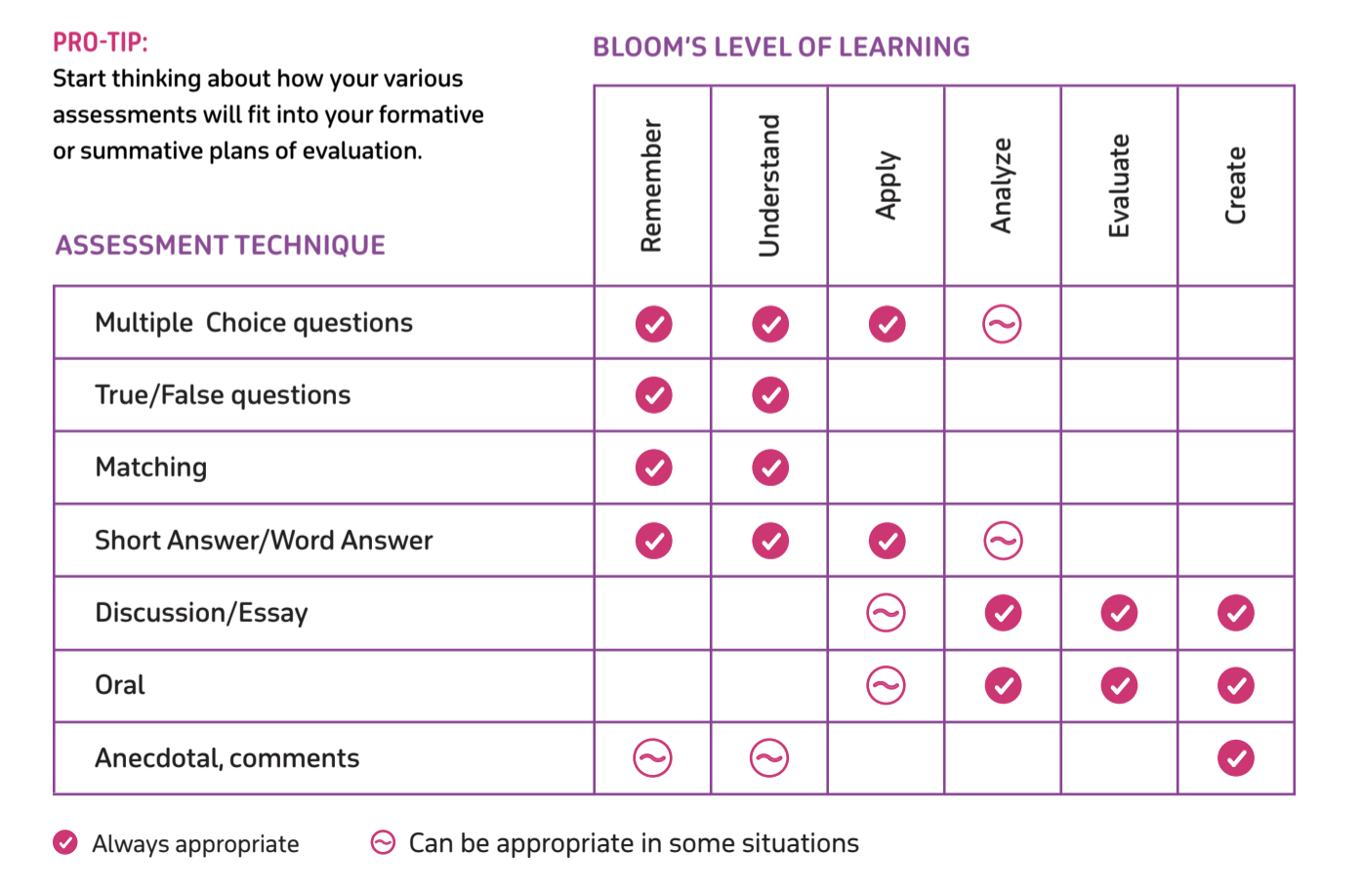 Table: Anna Villanueva/Evelyn Morris
Each of the questions in the chart—such as multiple choice and discussions—can easily be incorporated into lectures through teaching platforms like Top Hat. These questions help you achieve the fundamental goal of Bloom's Taxonomy: to bridge the learning gap between what you're teaching and what students are understanding.
Download the full teaching tool on effective methods of assessment here as a PDF. You can also download a full set of tools, including a lecture planner and a guide to innovative activities by filling out the form below.
Download your free Top Hat Toolkit Here:
Thank you! The information has been submitted successfully.
Get The Latest Trends in Higher Education with Top Hat's Teaching Resources