For attendees at Engage 2018, Top Hat's Conference for Higher Education Innovators, Chicago made for a great city to explore. Here were some highlights.
Millennium Park
If you're in need of a selfie that screams Chicago, look no further than Millennium Park (Michigan and Columbus Avenues), where you can pose in front of Anish Kapoor's iconic "Cloud Gate" (known colloquially as "The Bean"). With 25 million annual visitors, Millennium isn't the kind of park where you'll find much solitude, but with its vast collection of public art, proximity to the waterfront and free live music, it's somewhere you'll want to be for at least part of your trip to the Windy City. Free.
The Art Institute of Chicago
TripAdvisor called it the Best Museum in the USA. The Art Institute of Chicago draws over 1.5 million visitors annually. Located in Grant Park, it boasts over 300,000 pieces in its permanent collection, including the largest Impressionist collection outside of Paris. Visitors can traverse the globe by visiting galleries dedicated to the art of ancient Japan, Greece and Africa, among other countries. Tickets from $14 (residents) or $25 (out of state), and are available online for a $2 service fee.
River cruise
One of the best ways to take in Chicago's sights is from the desk of a boat in the city's eponymous river. Architecture and history fans can hop aboard the Chicago Architecture Foundation Center River Cruise for an informed take on more than 50 iconic buildings in the city that invented the skyscraper. Tickets from $59 each including fees, available online.
Skydeck
If you prefer the view from above, head to the Skydeck (233 South Wacker Dr.)—the highest observation deck in the U.S.—where you can spy 50-mile views of Chicago from the 103rd floor of the Willis Tower (formerly Sears). Adventurous visitors to the Skydeck can tiptoe out into The Ledge's glass-bottomed boxes, which allow for unfettered—and unnerving—views of the city below. Tickets from $24, available online.
Wicker Park
For a creative escape from the downtown core, head west to Wicker Park. Known for its music scene, fashion boutiques, cafes and cutting-edge restaurants, this eclectic neighborhood is the ideal spot for culture vultures on the prowl. While you're there, take a stroll on The 606, an elevated rail line that's been converted into 2.7 miles of urban green space.
Food
If the idea of a "garage turned honky-tonk taco shack" appeals to you, slide on over to Big Star (1531 N Damen Ave.) for a fiesta of Mexican-style street grub, cold craft beer and a cocktail list that'll make your head spin.
Who visits the greatest pizza city on earth and neglects to bite into a deep-dish pie? Not you. Pack your appetite (and a bottle of Tums) and head out to Lou Malnati's (439 North Wells Street), a Chicago institution where you'll find thick and cheesy deep-dish delights served on a buttery crust.
Music
Jazz aficionados won't want to miss a night out on a night at The Green Mill (4802 N. Broadway Ave.). Sure, it's where Al Capone and his henchmen once kept a booth (and eyes on both doors) but it's a Chicago legend in its own right, with live jazz every night laid down in a funky venue where the music plays well past last call.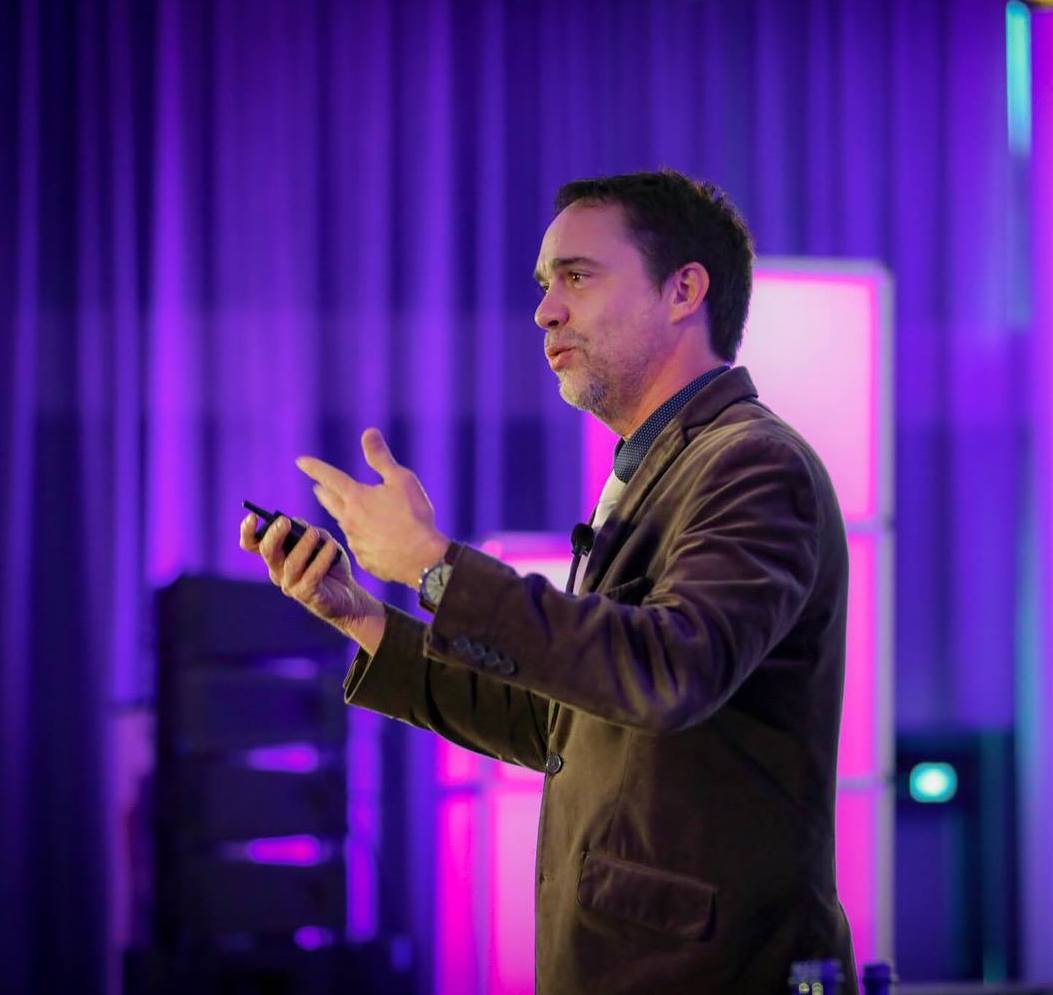 Watch on demand
The Evolution of Instruction: A New Paradigm for Teaching
José Vazquez, professor of economics at the University of Illinois, discusses what he envisions as the future of teaching in higher ed, and the various ways students stand to benefit from self-paced learning and a re-imagination of the role of the college instructor.
Sign-up below to watch the recording for free.