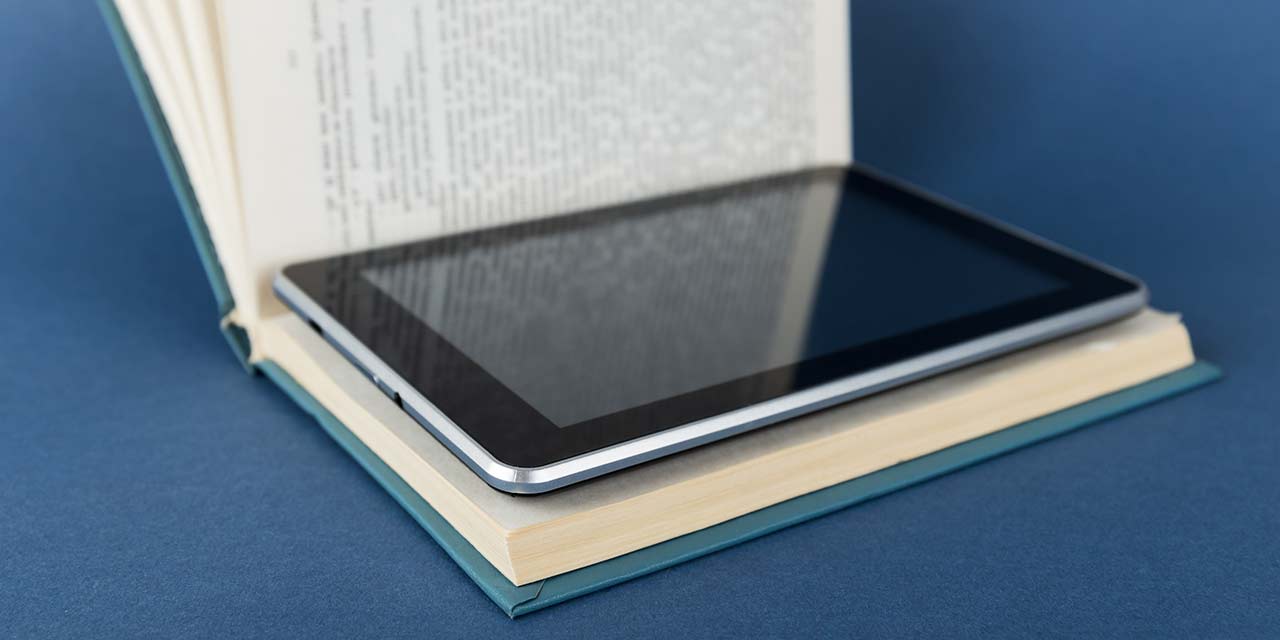 Each year, the Bill and Melinda Gates Foundation writes a letter showing the most important trends worth the world's attention. In their 2019 letter, the Gates have highlighted a fact long known by college teachers—textbooks no longer serve their purpose, and are a financial and academic burden on students.
"The standalone textbook is becoming a thing of the past," they write. "Even the best text can't figure out which concepts you understand and which ones you need more help with."
Here are the five most important reasons, echoed by the Gates Foundation, that print-based textbooks need to stay in the twentieth century.
1. The cost
According to the College Board (a not-for-profit organization that aims to improve access to higher ed), the average student studying at an American college or university spends approximately $1,200 a year on books and supplies. A total of 5.2 million students have used their loans to purchase textbooks.
You'd be forgiven for thinking this is primarily a student problem, but our research tells us that the vast majority of educators are not happy about it, either. The results from our recent Professor Pulse Survey agree: 90 percent of professors think the cost of textbooks is too high. Digital textbooks, on the other hand, have lower production and distribution costs, and often contain free or low-cost material.
Lori Peek, a sociologist at the University of Colorado Boulder, says that cost is a rising barrier that also hinders students' chances for success. "Being a social scientist, I ask my students how many of them work 10, 20 or 30 hours a week. More and more hands are going up for the higher numbers now. They're struggling with the cost of living, and it's impacting their studies."
Students are fighting back, too. The #TextbookBroke campaign is asking students to share their receipts from recently purchased textbooks, along with where they'd rather see that money go, in order to increase awareness of the real costs of education.
A student under stress because of their finances can't be focused on learning.
2. Nobody comes to class having read them
And high prices have many further consequences. Nearly 40 percent of professors surveyed by Top Hat said students don't buy the texts. But we also found that there's a time cost as well as a financial one: even purchasing a textbook offers no guarantee of reading it. Only 30 percent of professors surveyed say that the majority of their class reads the book.
Andrea Hendricks, who teaches a college algebra class at Georgia State University, said that in her experience, this meant students were 'learning to the test' rather than gaining understanding. "For the last 12 years, I'd observed that students would often complete their homework assignments with 100 percent accuracy but, then, on their exams, fail to demonstrate the knowledge behind those assignments," she says. "They were hacking their way through the course, trying to find the route that demanded the least amount of time."
The path of least resistance can also lead to errors in learning. It's far easier for a student to look up a 'fact' in Wikipedia, using the cellphone that's always in their pocket, than to fish through an assigned textbook probably not at hand. After Professor Andrew Wegmann, who teaches history at Delta State University, switched to a digital textbook, he found that his assigned homework results in better engagement: "Students respond to the text now, they don't copy out websites," he says. Making the digital course the authoritative version scratches "the Wikipedia itch" and helps the teacher gain control over where their students are getting information (all-important now in the era of misappropriated and poorly-sourced material).
3. Updates are slow
Science, history and all other subjects must be updated with new scholarship to remain valuable to students. But print textbooks still suffer from an inability to keep up with changing information—and the publication cycle for revisions can take up to a year and quite frequently much longer. And the problem doesn't go away with a downloaded PDF—even a digital textbook suffers the same problem if it is also rarely updated.
Wegmann collaborated with colleagues to produce a digital history textbook for his students. "The project is constantly moving," he explains. "If a change occurs, or a section needs expansion or clarification, it happens instantly, without a new edition and a higher cost. As far as my experience has gone, we have streamlined the process of production to a level that justly fits a digital age."
There are also very few professors or teachers who don't supplement their courses with extra material or reading—either to make the outdated textbook more complete, or to make the course specifically relevant to the students they're teaching. But with a digital, editable textbook, that extra material can be directly included.
4. For Generation Z, textbooks are weird throwbacks
Generation Z is serious-minded, success-focused and has been steeped in technology from kindergarten—and now, they're taking over higher education. More to the point, Generation Z has never had to wait to rent a movie or learn about a topic; it all happens online, immediately. It's not that they're particularly impatient or entitled compared to other generations. It's just that, for them, that's normal.
Generation Z are just entering campuses in their freshman years now. If all their music, literature, learning and socialization happens contemporaneously on-screen, how could they force themselves backwards to buying an expensive textbook and learn effectively with this?
It's not just generational culture that is changing, however—demographics are playing a significant role. As Melinda Gates writes in the Gates Foundation 2019 letter: "The typical college student is no longer the stereotypical student who lives in a dorm and graduates in four years after a few spring breaks somewhere warm. Almost half of today's college students are 25 or older; well over half have a job; more than a quarter have kids of their own."
For the current college generation, a traditional textbook becomes a liability, rather than a route to learning, if it isn't available digitally and on demand.
5. Digital textbooks enhance learning
Active learning requires agile teaching, and agile teaching needs information. Digital textbooks with integrated questions can give immediate feedback on what students have achieved and where they need more assistance. Traditional textbooks, as a tool, force teachers to stay on script, with little variation.
Bill and Melinda Gates declare this as another reason that print-based textbooks are obsolete. "This is a complement to what teachers do, not a replacement," they say. "Your teacher gets a rich report showing what you read and watched, which problems you got right and wrong, and the areas where you need more help. When you come to class the next day, she is equipped with a ton of specific information and suggestions to help her make the most of her time with you."
Andrew Petto, who recently retired as Distinguished Lecturer Emeritus from the University of Wisconsin–Milwaukee, explains that with previously-set learning objectives and an initial plan, in-class questions and "course correction" can be a powerful tool. "Synchronous assessments give us 'fixes' on the position and direction for our class at that point in time," he writes. "They allow small adjustments near the time when students veer off course, instead of bigger adjustments that might be required if assessments waited until a major exam."
The future of instruction
"Not having to show up to a physical classroom at a specific time makes a big difference to students who are balancing school with working and raising a family," the Gates foundation writes. "You have students spending less for more convenient classes in which they perform better. We now have the tools to redesign higher education so that it meets the needs of today's students."
And as Lindsey Nanney, School of Health and Applied Human Sciences, University of North Carolina Wilmington, puts it: "I think we're at the point where it's become counter-intuitive now, in higher education, to write traditional textbooks. The work just won't be current by the time it's published."
The best way to leverage the power of digital textbooks is by using them in active learning. Sign up to our free active learning course to find out more.
Related story
3 reasons why students pay more for textbooks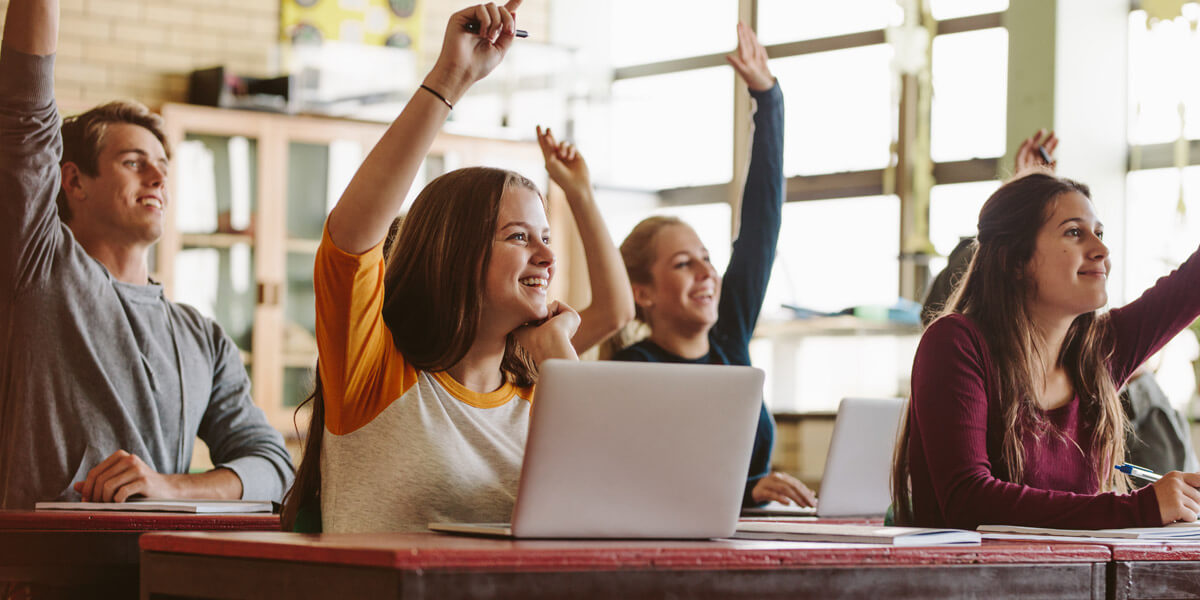 Sign up to our free active learning course
Our free online course, 'How to Implement Active Learning in Your Classroom,' will show you how to level up with new pedagogical techniques. Spots are filling up rapidly–enroll now to claim yours.
Fill in the form below or click here to find out more.