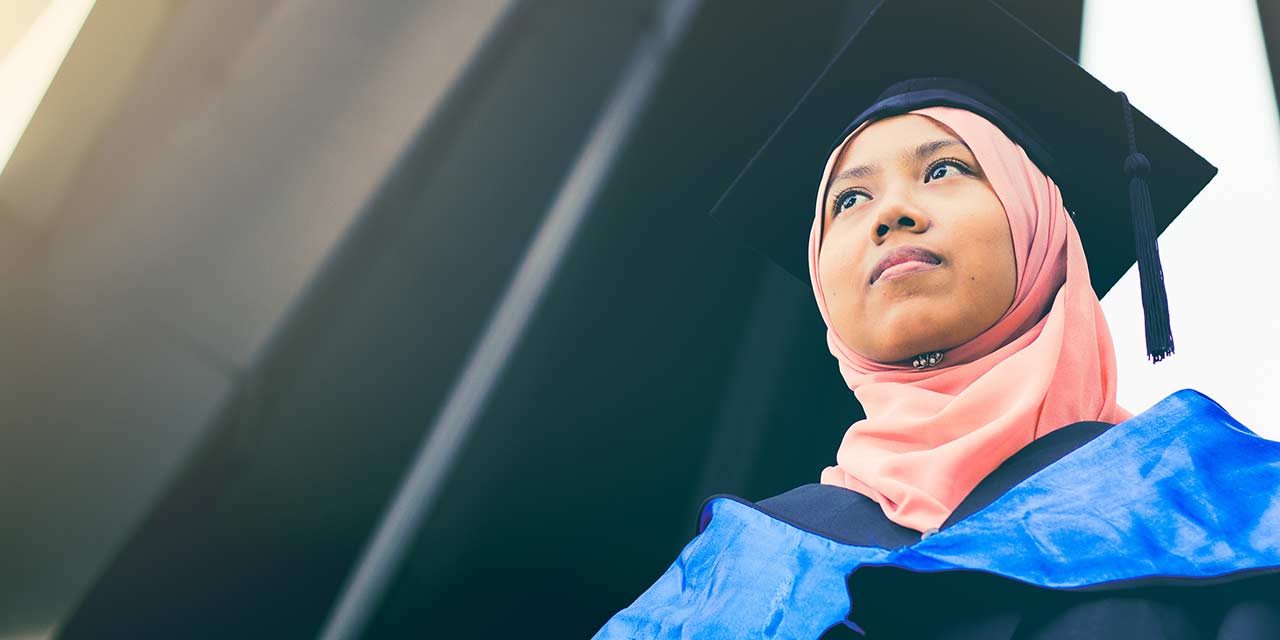 This May, Dr. Francis Collins, Director of the National Institutes of Health, decided to sing part of his commencement address to the students of Saint Mary's University (SMU).
Borrowing the melody of Frank Sinatra's "My Way," Collins inverted the song's meaning, describing a student experience mired in institutionalization and a lack of freedom. The student's refrain, sang Collins, is "I did it their way." Graduates and faculty were both willing to laugh. But the sour undercurrent was hard to miss.
When Millennials graduate, they may be less interested in hearing heart-warming platitudes than previous generations. A certain pragmatism, or realism, at least, is called for. When the class of 1999 was famously told in a newspaper column-turned-song that they should worry about wearing sunscreen, the U.V. index really was the worst of their worries.
Employment prospects for the class of 2017 are substantially more precarious. Though the Economic Policy Institute reports this season that things have finally begun to turn around, the Great Recession, combined with Baby Boomers delaying retirement, has bred a certain cynicism among Millennial graduates. Some campuses are addressing that sentiment head-on.
Consider that, just days after Collins sang to the students at SMU, Facebook founder Mark Zuckerberg delivered a commencement address at Harvard University. Zuckerberg famously made his billions after dropping out of Harvard. A certain realism, again, pervades the decision to listen to Zuckerberg rather than the advisory board that once threatened to have him expelled.
Students are aware that a degree is no longer a magical pass to the good life, and their frustration was echoed by Zuckerberg in his address: "There is something wrong with our system," he told graduates, "when I can leave here and make billions of dollars in ten years while millions of students can't even afford to pay off their loans, let alone start a business."
In 2017, the commencement speeches that resonate are telling students they've been sold a lie and the system's rigged. Graduates want to be levelled with.
But what do they need to hear as they stride out into an uncertain and constantly shifting job market, patching together summer gigs as Uber drivers and TaskRabbits? They won't be interested in a light-hearted warning to protect their skin.
The commencement address that graduates will cherish in 20 years will most certainly be compassionate, wise and shakily optimistic, but also—and more importantly—it will be grounded in reality.
Help your students gain learning and life skills as well as subject mastery. Download our free guide to active learning now.