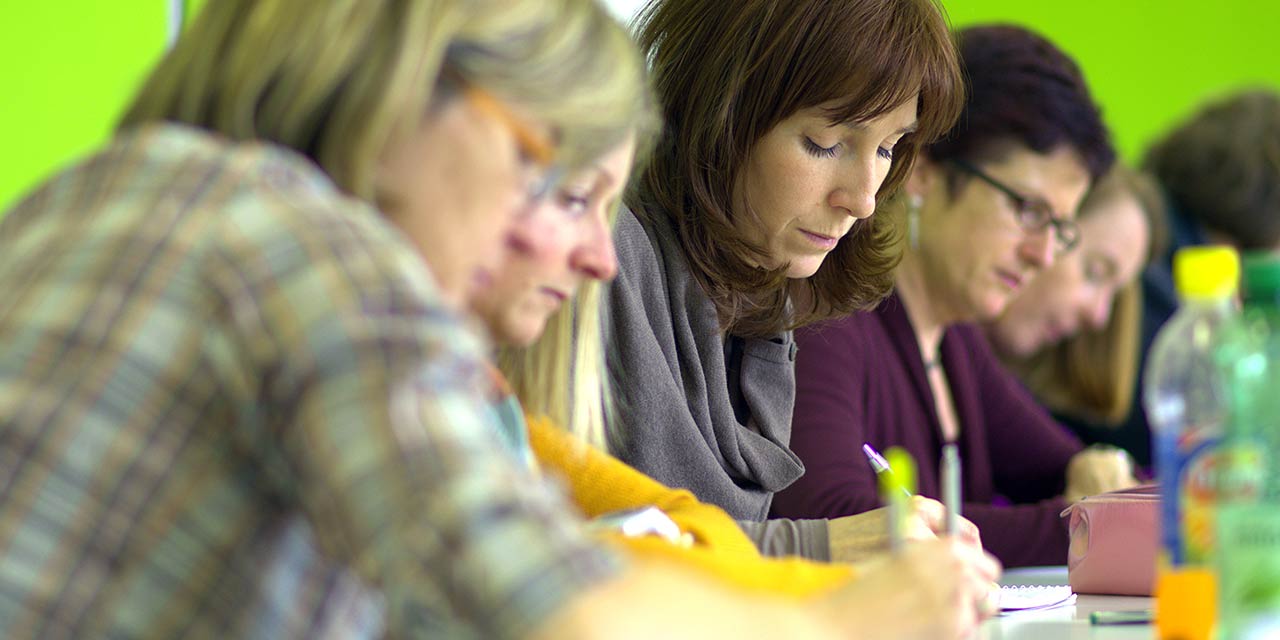 For Centers of Teaching and Learning (CTLs), getting faculty to even show up at a teaching workshop is a victory. But there are still strategies that can engage them—and help them to develop their classroom skills.
C. Edward Watson is Associate VP at the Association of American Colleges and Universities and former Director of the Center for Teaching and Learning at the University of Georgia (UGA). Here, in an exclusive interview with Top Hat ahead of his June 20 webinar on active learning and Open Educational Resources, he outlines how CTL administrators can actually help faculty learn more about effective teaching methods.
What's wrong with the status quo
"How can we begin a discussion of ways to foster change in faculty teaching practices? One place to start is this: One size won't fit all.
Some faculty would be very happy to have a deep, rich inquiry into their teaching: 'Come in and watch me teach for a couple of weeks… I'd like to have you interview my students and get their perceptions on things. Then we'll meet and review my teaching practice, and we'll talk about what I can do better.'
I think that's the most deeply engaging model—a one-on-one model. But most faculty won't appreciate such an approach. In fact, some faculty just won't feel that they have time to engage with their teaching practice at all, especially if the rewards system at the university is set to prize other activities like research or scholarship, or article and grant production.
Right now, the bread and butter of teaching and learning centers is typically the workshop. You put together 'a curriculum,' if you will, for the coming semester and offer workshops on a variety of core topics. Unfortunately, the research shows that the one-off workshop really doesn't typically bring about a great deal of change in faculty practice.
I think every faculty member in America has attended a workshop or conference presentation like this and felt they saw some great ideas either for their research or their teaching. They often get excited, they go back to campus… and they're back at work. It's hard to make changes once you're back in the normal rhythm of things. They just continue on. I know that's happened to me dozens of times."
Build a learning community
"What's effective for bringing about faculty change in teaching are workshops that have learning community elements, when faculty get together in a recurring fashion.
So you join a learning community for a semester or a given year, and you get together every three or four weeks. Within that environment, you talk freely about your teaching, and there might also be some expectation: 'Okay, we're going to talk about active learning the first couple meetings that we get together, but for that third meeting, I want everyone to have tried something new in their class, and then come back and share your story. How did it go? If you had typically lectured and now you de-centered your classroom and gave an additional level of authority to the students, how was that experience? What might you do differently to improve?  What ideas do your colleagues have for greater success?'
There are a lot of different ways to structure learning community programs. Some could be teaching fellows programs where it's considered an honor to be a part of that learning community.  For instance, it may be competitive and you have to apply to be part of it. At UGA, when had such programs as well as open learning communities where anyone could sign up to be a part of the experience for a semester or year.
But, I think even the best teaching and learning centers in the nation would probably be pretty excited if they could get a third of their faculty to participate in learning community programs. To a large degree, there's an untapped population in higher ed that typically won't ever seek out opportunities to improve their teaching."
Create opportunities at the department level
"When I was at UGA, I started a college and department partnership program. I tried to work closely with department heads, and in some cases deans, to develop programs for their faculty. By doing it at the department level, you're designing programming that is very specific to the needs of a collective group of faculty or students.
It's hard to design a workshop that you market to an entire institution that is relevant to everyone. But if you're working at the department level, you can. I really prefer faculty development opportunities that are nested within a department driven initiative by a need identified by the department head or the faculty themselves.
Because of this, CTL directors should think about reaching out to department heads and customizing programming specifically for those departments.
You can't do every department every semester, but if you found that there was a lot of energy for it, you could do a request for proposal and say that you'll dedicate your own staff and some of your own time to a handful of projects. As approach might be to develop a rubric for figuring out true impact of a proposed project, and then select the department(s) that you might work with.
But to bring about sustained change in faculty practice, you should make sure faculty re-engage over time, rather than on a one-off basis. That would be key to build into an impactful faculty development program."
This interview has been edited and condensed.
In our webinar with C. Edward Watson, you will learn:
Practical findings from Watson's books, research in educational psychology and the LEAP framework

Surprising things educators can do to modify courses and help students learn

Insights into the benefits of increasingly popular Open Educational Resources (OER)

More about what the CARE Framework For OER Stewardship is—and why it matters for faculty and educational administrators
Sign up and watch on demand, for free.