To be spontaneous, you have to plan. It might be a contradiction to look at agile teaching through the lens of course management, but if you clear space in your calendar and give yourself room and permission, you too may be able to start making changes to your teaching. Read about these five professors who prepare in advance for being flexible in the way they teach, plan their courses, and communicate with students.
1. Getting reluctant students on board
Jenel Cavazos
It's a fact that many people in your class might not want to be there—particularly in first-year introductory courses that are mandatory in many institutions but not directly related to the students' major.
Jenel Cavazos, Associate Professor of Psychology and Introductory Psychology Coordinator at the University of Oklahoma, teaches approximately 1500 students per year as well as acting as a mentor to new graduate student teachers. She knows the feeling of seeing several faces in the crowd who would rather be anywhere else.
In a blog post about classroom management techniques, she suggests ways you can plan ahead with course management to at least try to make them content.
"[Many students are in the] class because it's a general education requirement, and their goal is to get through the semester as quickly and painlessly as possible," she writes. "Their strategy is to learn enough to get the grade they want on the test, and then move on to more 'important' subjects."
"My job is to convince them that all learning is important learning, and more specifically, that what I teach is applicable to them."
Plan to directly address your students' diffidence in the first class with active learning, she says. "Ask the students to submit a short written reflection on how specific class content might apply to their major… Or, give them a description of a research study and ask them to make predictions before teaching the theory"—a technique highlighted in James Lang's popular book, Small Teaching.
2. Agile teaching through data
Troy Wood
Troy Wood, associate professor of chemistry at the University at Buffalo, doesn't base his class time around lecture material any more—he bases it on clickers. He'll ask his students as many classroom response questions as he can muster and check the results in real time. If he sees a common mistake, he stops and addresses it; if not, he moves on.
When he started using in-class clicker technology, back in 2002, he took a simplified view. "I'd get the means, the standard deviations, the distribution of the grades, and somehow I was satisfied with that," he says. But with every individual student response aggregated and instantly tabulated, the lightbulb went on.
"The system collects this data so easily, it's really straightforward for an instructor to go back and look at it and say, 'Aha. This is what they have inferred incorrectly, because this is how they're responding. And I know how to address that point.'"
When covering difficult topics, a course that embraces agile teaching also embraces the need for students to have extra time on some topics—and reduced time on others that are more fully understood. Data and technology doesn't take away the judgment of the professor, but gives him or her the information needed to teach the right things.
3. Set parameters for student communication
Linda Rodriguez
It might be easy to hide behind technology, but educational relationships are built face-to-face. Linda Rodriguez is full professor at the University of Puerto Rico-Mayagüez and teaches Caribbean literature, creative writing, and film in the Department of English, and writes about the importance of incorporating clear boundaries and purpose behind office hours in the courses you manage and students you teach.
Rodriguez's own experiences with academia when she was an undergraduate bear this out: "It was as an undergraduate at Georgetown University that my dream to become a university professor took shape, but I was a shy Hispanic in my early 20s and neither of my parents had gone to graduate school… Making the effort to communicate with my professors made all the difference in my life, and now I aim to be there for my students to mentor them on their own journey."
Tell your students how you prefer to be addressed—many have little to no experience with formal academia, and may not realize that using first names could offend some people. Make sure they know how to e-mail you, and tell them how to prepare for constructive meetings with you. "For your students, knowing when to communicate with you, as well as how to properly communicate in the digital age is a critical step on their journey toward their goals and dreams," says Rodriguez.
4. Change your course direction if needed
Andrew Petto
Of course, on a macro level, your course may need to change depending on your students' response, feedback and results.
Andrew Petto writes about "making good course" when teaching in this blog post. As well as using technology to uncover topics in class that need more elaboration, he writes about the need to get through all the objectives of the course on time without falling into the "doldrums." Another important part of course management and agile teaching is leaving space to evaluate whether your objectives were met—and changing tack if needed.
"Reexamine where students are in the journey…since they may not be starting at the point where you expect them to bend. And reexamine how you have aligned your instructional methods and materials with the learning objectives that guide the students to their destination."
5. Teaching with a growth mindset
Laura Freberg
"It's been 43 years since I taught my first college class, and I don't think I've ever done it the same way twice," says Laura Freberg, professor of psychology at California Polytechnic University in San Luis Obispo—a statement that's probably the very extreme definition of agile teaching in course management.
The key to Freberg's philosophy is the growth mindset, which rejects a deterministic sense of the world and a fixed idea of intelligence and replaces it with one that is continually evolving, adapting and making mistakes. The concept was popularized by eminent Stanford psychologist Carol Dweck.
When Freberg first introduced clickers to class, the Wi-Fi network failed. Since then, she has taken steps to push herself toward new opportunities, take advantage of new technologies and methods, and constantly look for ways of improving what she does in the classroom. And if something doesn't work out, then learning has happened.
The feeling rubs off on students, who might see their professor trying new ideas and feel enough safety to grow themselves. "I think if you're bored and stale then the students are going to be bored and stale," says Freberg.
Now it's your turn
Few teachers in higher education have been taught to actually teach, and fall back on the ways they themselves were taught—methods which, in a rapidly changing educational environment, might no longer be effective. Get a free course from Top Hat on active learning when you fill in the form below, and start your journey towards agile teaching.
Related pages
Learn more about Top Hat's course management system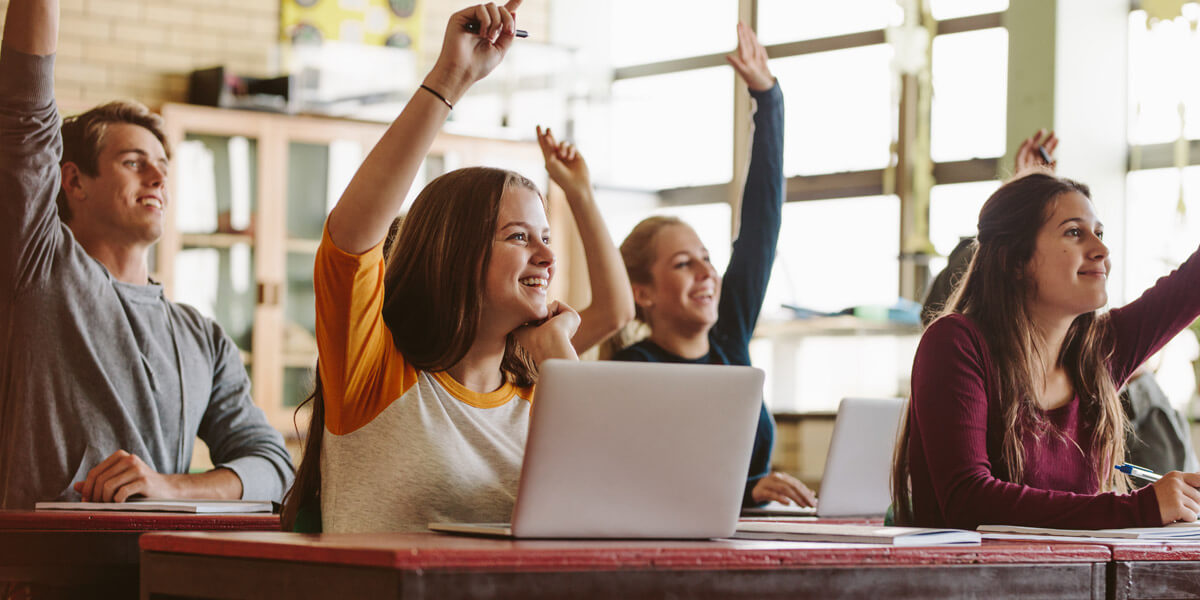 Sign up to our free active learning course
Our free online course, 'How to Implement Active Learning in Your Classroom,' will show you how to level up with new pedagogical techniques. Spots are filling up rapidly–enroll now to claim yours.
Fill in the form below or click here to find out more.