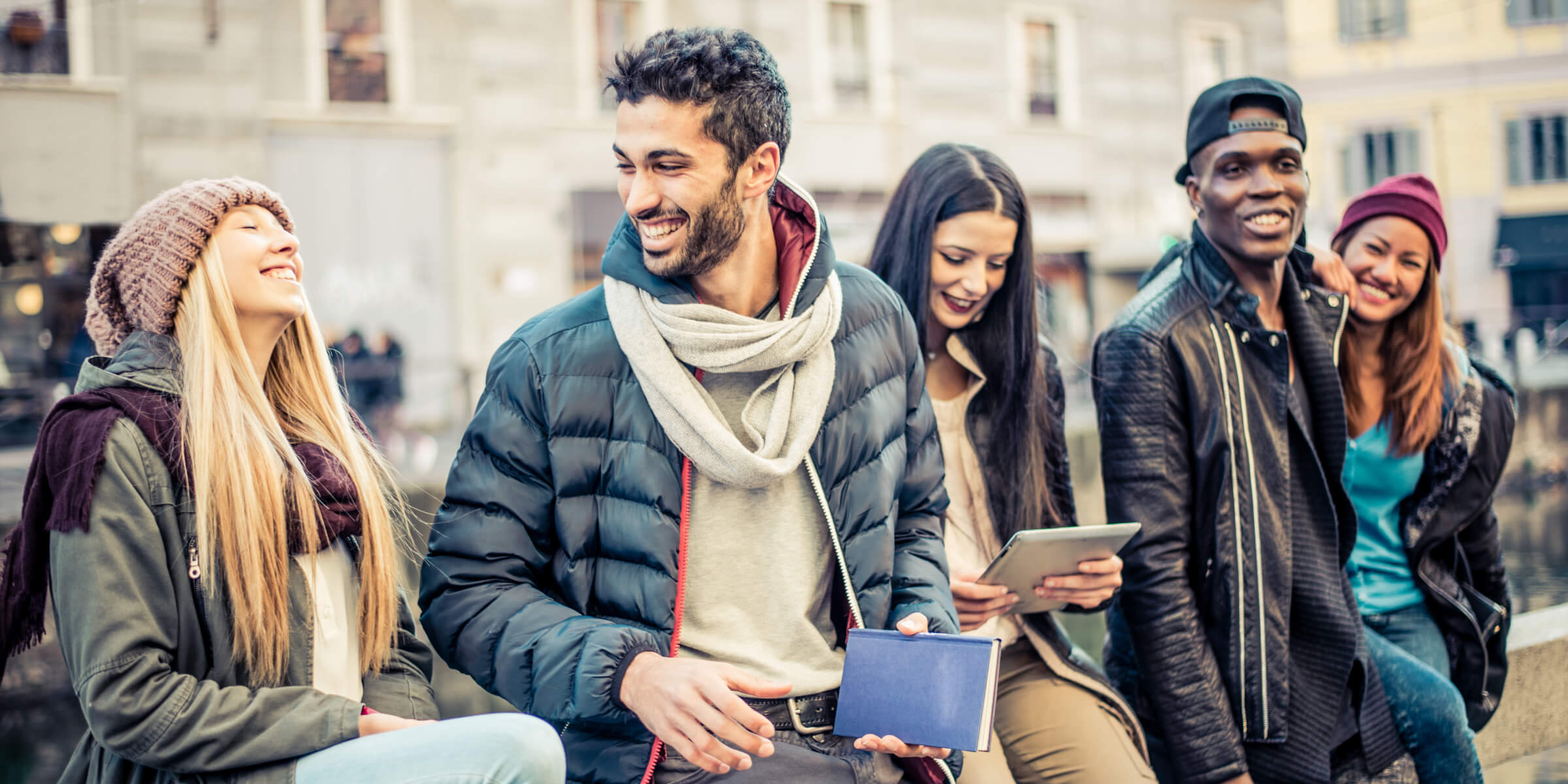 As final exams wrap and college campuses empty out for the holiday season, today's students are looking forward to the new year, with new classes, interesting course material and engaging lecture that lay ahead. Top Hat speaks to students on the semester that has passed and their goals for 2020.
What was your favourite course this past semester?
"Definitely Introduction to Cell Biology. I really liked learning about the structure and the function of the cell in detail because it really is it at the root of all biology courses, but I've never learned about it this closely before. This course really enhanced my understanding of the field of biology as a whole." -Rachel, junior biology student
"I took an Art History course as an elective this past semester so I could have a better understanding about how the concept of art and its 'rules' have evolved over time. The material in this course is definitely different from what I focus on day-to-day in my required courses, but I like that it gave me the chance to use the more analytical part of my brain." -Aly, freshman visual art student
"Introduction to Spanish. I plan on studying abroad in Spain in my junior year, so this course gave me insight into the world's second-most spoken language. I liked getting the chance to learn to express myself in a different language and work on my vocabulary." -Stephanie, sophomore psychology student
What are your goals for the Winter 2020 Semester?
"Take better notes during my lectures. I find that I often write down every word my professor says instead of summarizing the information relayed. As a result, I don't really remember course material by the time midterm or final exams roll around." -Sara, senior political science student
"Do all of my pre-lecture readings. They definitely help with my understanding of the course material, so I'm committing to doing at least 80% of them in 2020." -Jordan, junior cultural studies student
"I'm determined to become a morning person. Generally, I go to sleep around two in the morning, which makes getting up for early morning classes really difficult. In the Winter 2020 semester, I'm committing to going to bed no later than midnight." -Zack, junior business administration student
Any New Years' resolutions outside the classroom?
"I'm trying to eat more vegetables and be more conscious of my meat consumption. I'm going to be participating in Meatless Mondays' to help improve their health and the health of the planet." -Rachel, freshman nutrition and dietetics student
"I'm going to take better care of my house plants. Their presence really helps lower my stress levels and apparently actively caring for plants can calm the nervous system and help lower blood pressure. When people I study or do my homework near plants, I can concentrate on what I'm reading or writing about better." -Ben, senior electrical engineering student
"I'm making an effort to unplug from my cell phone and computer when I'm with my family and friends. I spent a lot of time on the internet for my studies, so I'm trying to be more mindful of the amount of time I choose to spend streaming movies and scrolling social media." -Asher, freshman medical student