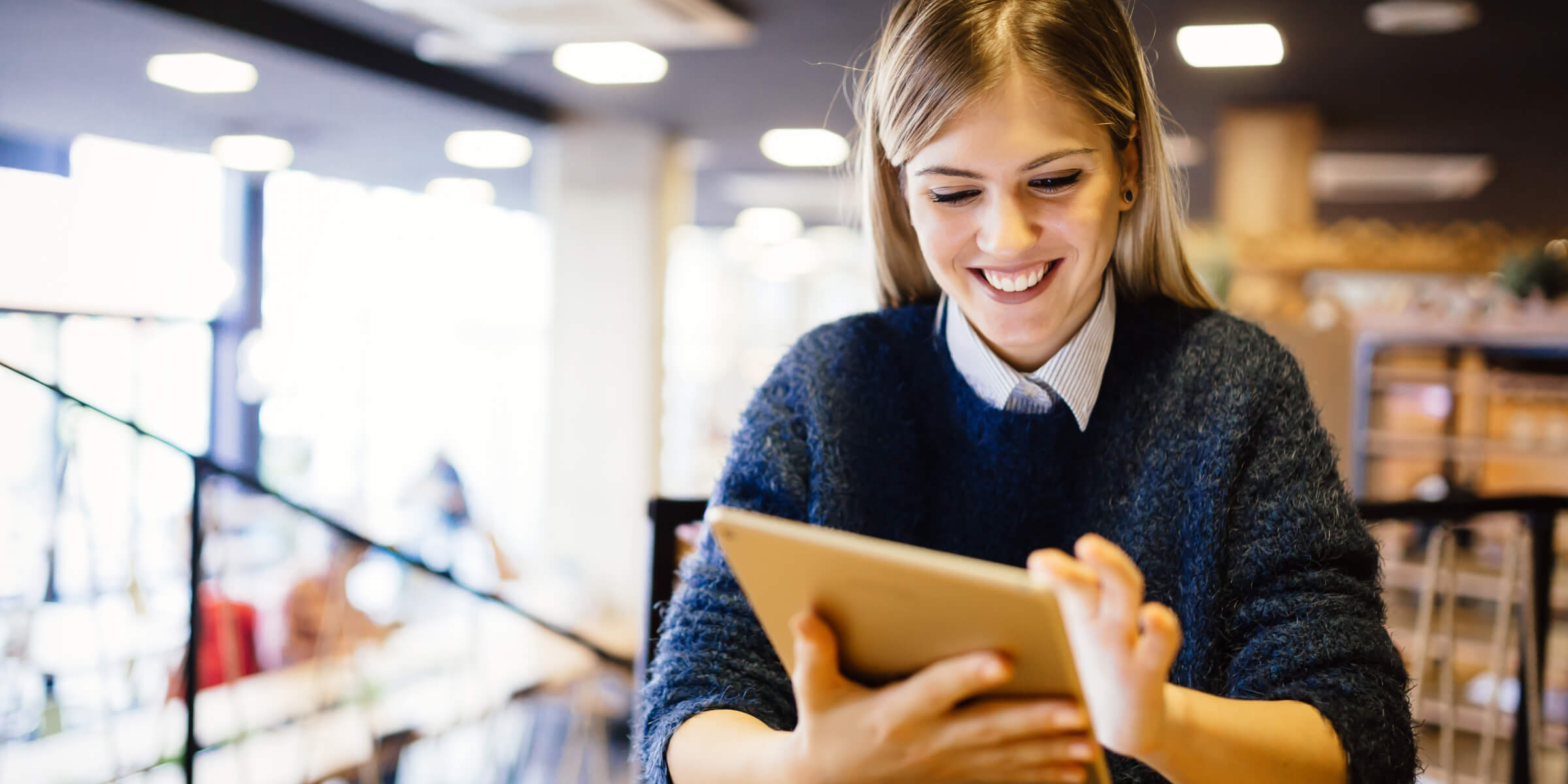 Female academics worldwide continue to make waves in their disciplines. Their innovations aim to improve perceptions of culture and societal well-being, all while fostering the next generation of leaders. In honor of International Women's Day on March 8, we recognize and applaud the research that female scholars from across the nation have conducted. While this list is by no means exhaustive, here are five inspirational women disrupting the higher education landscape with their innovations, thought leadership and dedication to equitable teaching practices.
Lauren Herckis, PhD
Herckis' work around culture and technology helps to inform global teaching policies.
Lauren Herckis found her calling in anthropology and digital archaeology. This interest, coupled with her specialty in faculty culture and technology, led her to the anthropology department at Carnegie Mellon University. Herckis is appointed in the university's Dietrich College of Humanities and Social Sciences, the Human-Computer Interaction Institute, the Simon Initiative and the Block Center for Technology and Society.
Aside from her notable positions at Carnegie Mellon, Herckis' research helps to make real, informed change on a global scale. Her work centers on the intersection of technology, culture and science. More specifically, she studies extended reality (XR) as a social space and effective teaching practices that arise from the use of technology. Herckis' work is recognized and funded by the National Science Foundation, the Carnegie Corporation of New York and the Chan Zuckerberg Initiative, to name a few. With her work impacting educators and students alike, Herckis truly embodies teaching with insight.
Deborah Rhode, JD
Rhode's research in legal ethics and gender, law and public policy have helped her become the most cited scholar on legal ethics.
Deborah Rhode joined Stanford University's Law School faculty as its third female professor 40 years ago. Since then, her research and teaching credentials have skyrocketed. Rhode is the Ernest W. McFarland Professor of Law, teaching courses including Prosecutorial Ethics, Access to Justice and Public Interest Law. She is also the Director of the Center on the Legal Profession and a former director of Stanford's Institute of Research on Women and Gender. Rhode is the author of over 20 books including The Beauty Bias and Women and Leadership, and has authored over 200 articles on gender, legal ethics and public policy.
Rhode's interests in law and gender dynamics help her students become more civically informed. She is credited as a scholar who is dedicated to increasing access to justice. Beyond Stanford, she is the recipient of the White House's Champion of Change Award and has received a number of accolades from the American Bar Association. Rhode's commitment to gender equality in the law profession is admirable and contributes to creating the next generation of informed lawyers and leaders.
Sangeeta Bhatia, PhD
Bhatia is a pioneer of "tiny technologies," some of which can be engineered to detect and treat diseases including cancer.
What do mitochondria and Sangeeta Bhatia have in common? If you guessed powerhouses, you're right. Bhatia is currently the John J. and Dorothy Wilson Professor of Engineering at the Massachusetts Institute of Technology (MIT). She is also a director of the Marble Center for Cancer Nanomedicine and a member of the Koch Institute for Integrative Cancer Research. It's evident that she prioritizes societal well-being in her research, with her innovations aiming to enhance human health.
Bhatia isn't just a professor but also a biotech entrepreneur, having launched several biotechnology companies to advance health care. Bhatia's work centers on "tiny technologies" of miniaturization including human microlivers, which model drug metabolism and liver disease, along with nanoparticles and nonporous materials that can be harnessed to diagnose, observe and treat diseases including cancer. Bhatia's remarkable contributions to engineering and health care along with her advocacy for women in STEM earned her the Lemelson-MIT Prize, otherwise known as the "Oscar for Inventors."
Maja Matarić, PhD
Matarić's socially assistive robots help to increase the quality of life for certain populations.
Robotics is at the forefront of everything that Maja Matarić advocates for. Based at the University of Southern California, Matarić is the Chan Soon-Shiong Chaired Professor of Computer Science, Neuroscience and Pediatrics. She is recognized as a leader in the field of socially assistive technology. Her work focuses on robots that deliver personalized care to those in need of rehabilitation and skills training, including stroke patients and children with autism.
Matarić's research revolves around interdisciplinary engineering among under-represented groups in engineering, media and policymaking. She is a co-founder of Embodied, Inc., an AI company dedicated to enhancing wellness and care in society. In 2009, she was the recipient of the Presidential Award for Excellence in Science, Mathematics and Engineering Mentoring. Above all, Matarić's research informs how technology can be moulded to provide treatment and care to certain demographics, all while maximizing their quality of life.
Jesmyn Ward, MA, MFA
Ward's experience with family and first-hand trauma informs her array of literary work.
Jesmyn Ward is currently an Associate Professor of English at Tulane University. Her journey to becoming an author wasn't an easy one, and was informed through traumatic times. Her book Men We Reaped reflects on a group of African American men, one of which was her brother, who lost their lives in her hometown in Mississippi. A victim of Hurricane Katrina, Ward wrote a novel Salvage the Bones that explores the bond between a low-income African American family in the midst, and the aftermath, of the hurricane.
Ward is an inspiration in the literary community, with her second book picking up the National Book Award for Fiction. With authenticity and poise, she amplifies the struggles of losing a loved one and surviving a major natural disaster. Ward was the first woman to win two National Book Awards for her novel Sing, Unburied, Sing, which chronicles race, poverty and family life in America's south. In 2018, she was included on Time's 100 Most Influential People list for her research and literature centered around the African-American community.
We applaud and admire the work and advancements that all five women have contributed to society. From using technology to advance health care and teaching policies, to shedding light on issues around gender, family and culture, the women above are just a few of the many educators who are making evident change today. To all women in academia: thank you for your research, dedication, and innovations, which have helped to create a more progressive world for us all.